Investor Ideas Potcasts, Cannabis News and Stocks on the Move; (NYSE: ACB) (NYSE: CGC) (OTC: HEMP) (CSE: HOLL) (TSXV: KHRN) (CSE: MPXI)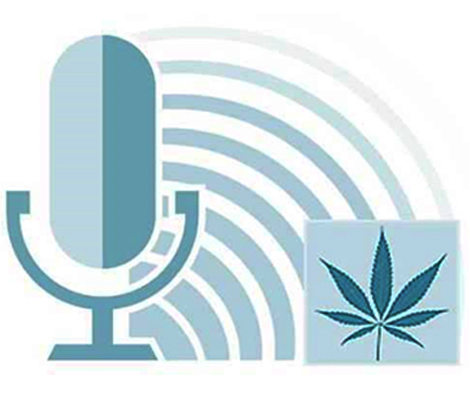 Delta, Kelowna, BC - February 11, 2020 (Investorideas.com Newswire) www.Investorideas.com, a global news source covering leading sectors including marijuana and hemp stocks and its potcast site, www.potcasts.ca release today's podcast edition of cannabis news and stocks to watch plus insight from thought leaders and experts.
Listen to the podcast:
https://www.investorideas.com/Audio/Podcasts/2020/021120-StocksToWatch.mp3
Investor Ideas Potcasts, #Cannabis News and #Stocks on the Move; (NYSE: ACB) (NYSE: CGC) (OTC: HEMP) (CSE: HOLL) (TSXV: KHRN) (CSE: MPXI)
Hear Investor ideas cannabis potcast on iTunes
Today's podcast overview/transcript:
Good afternoon and welcome to another episode of Investorideas.com "Potcast" featuring cannabis news, stocks to watch as well as insights from thought leaders and experts.
In today's podcast we look at a few early announcements.
Hollister Biosciences Inc. (CSE: HOLL), announced its licensing agreement with Tommy Chong to manufacture and distribute Tommy Chong's Cannabis™ Full Spectrum Elixir 1:1.
The tincture, branded Tommy Chong's Cannabis™ Full Spectrum Elixir 1:1, features a 1:1 ratio of THC to CBD, recognized for its medicinal properties. True to the manufacturing mission of Hollister Cannabis Co., the 1:1 tincture is crafted in small, artisanal batches for optimal quality and made from premium California-grown cannabis.
The tincture, Tommy Chong's Cannabis™ Full Spectrum Elixir 1:1, will be distributed exclusively by Hollister Cannabis Co.'s distribution partner, Indus Holdings, Inc. and is anticipated to be in-dispensaries throughout California by March 01, 2020. Hollister is anticipating producing up to 25,000 units of Tommy Chong's Cannabis™ Full Spectrum Elixir 1:1 during the 1st 12 months of executing the agreement with an estimated retail price of $70 per unit all sold through Hollister's distribution partner.
In discussing the partnership with Hollister Cannabis Co., Tommy Chong shared, "I only partner with the best-in-class companies and I am really pleased to have the Hollister Cannabis Co. bring their amazing Tommy Chong's Cannabis™ Full Spectrum Elixir to the market for me".
Hollister Cannabis Co., CEO, Carl Saling shared, "We are honored and excited to be partners with such a legendary and Iconic star as Tommy Chong. Tommy has experienced the medical benefits of cannabis and we are looking forward to working together to launch Tommy Chong's Cannabis Full Spectrum Elixir into the California Legal Cannabis marketplace".
One World Pharma Inc. (OTCQB: OWPC), announced the execution of a Letter of Intent (LOI) between Hemp Inc. (OTC: HEMP) and its affiliated company, One World Pharma SAS.
The LOI outlines a purchase agreement through which Hemp Inc. would purchase CBD Crude and CBD Distillate, non-psychoactive ingredients. Hemp Inc. anticipates the purchase of 3,000 kilograms every 3-4 months. The LOI states that the price per kilo will be based on the prevailing U.S. market price less mutually agreed volume discounts. The LOI sets forth a due diligence period and the shipment of a sample from Colombia to the United States.
"One World Pharma is elated to now be entering our anticipated commercialization phase of our Colombian grown CBD ingredients," stated Brian Moore, President, One World Pharma.
"This opportunity to work with one of the most well-known and well-established hemp companies is an important seminal transaction and clearly our 30% discount to most U.S. CBD pricing was very attractive to Hemp, Inc."
"Upon finalization of a Definitive Agreement OWP will quickly provide to Hemp Inc. the requisite ingredients and prove an international sales channel for economically grown CBD ingredients from our expansive operations in Colombia," added Moore.
MPX International Corporation (CSE:MPXI) (OTC:MPXOF) announced the opening of its inaugural Holyweed CBD retail flagship store in the heart of Geneva's tourist district. The store is strategically located on one of Geneva's busiest streets, Rue des Eaux-Vives, near the famed water fountain "Jet d'Eau," Geneva's largest tourist attraction.
The location carries all Holyweed 'Swiss Certified Organic' branded products as well as products from several other premium CBD brands curated by Holyweed. Holyweed products include: 100% Swiss grown cannabis light/high CBD dry flowers, pre-rolls, oil tinctures, Cannabricot - a Swiss-made apricot cannabis liquor and eau-de-vie, a cannabis tea.
Holyweed is currently the only Swiss CBD brand that has been awarded the official 'Swiss Certified Organic' label, a distinction that aligns the Holyweed brand with Switzerland's impeccable reputation for high quality consumer products.
"This first Holyweed store in Geneva is another step in our European retail strategy to cement MPXI as trailblazers providing access to premium quality CBD products in Europe and beyond. Importantly, it also further underpins our assertion that Switzerland is our most immediate opportunity for revenue generation, second only to our already revenue generating Canadian operations," said W. Scott Boyes, Chairman, President and CEO of MPXI. "The opening of this first retail location is on the heels of our very successful harvest of approximately 90,000 kilograms of Swiss-organic, high CBD biomass in the fall and continues to build on the strong momentum we are experiencing in this jurisdiction."
"Again, we are creating first mover advantages that positions MPXI for success as a global leader and will enable us to capture market share as the European CBD market continues to experience massive growth," Mr. Boyes added. "Our growing traction in Switzerland strongly supports this."
This new retail location builds on the Company's burgeoning European retail presence. In November 2019, MPXI opened its first retail "beleaf" branded CBD retail location in London's Soho district.
Enhancing the cultural zeitgeist, Holyweed has collaborated with famed photographer Henrik Purienne to create an exclusive art book called Wandering And Learning, distributed through exclusive concept stores and trend setting retail partners globally in order to further build Holyweed brand awareness, not only in Switzerland but globally.
In January 2020, Holyweed sponsored a major cultural event in Switzerland with its official sponsorship of "Art Geneve," one of Europe's most successful contemporary art fairs.
"Select forays such as these demonstrates Holyweed leading management expertise to build a global cannabis brand in order to further elevate and extend our brand recognition with discerning consumers," said Daniel Fryer, Managing Director, Europe. "Those actions cement Holyweed's position as the premium Swiss brand of organic certified CBD products within the immediate region and throughout Europe."
Later in 2020, MPXI expects to open a second Holyweed retail location in Zurich, which is Switzerland's largest city.
Canopy Growth Corporation (TSX: WEED) (NYSE: CGC) announced that the Concession 5 Vineyard, located next to its Tweed Farms greenhouses in Niagara-on-the-Lake, will be leased to Niagara College, to be operated by the NC Learning Enterprise Corporation (NCLEC). The College - which is home to the first and only commercial Teaching Winery in Canada, as well the first Commercial Cannabis Production program in the country - is committed to maintaining the vineyard according to environmentally and socially sustainable.
Canopy Growth, known as one of the world's largest diversified cannabis companies, acquired Concession 5 Vineyard in May 2019 and was seeking to partner with an experienced grape grower committed to maintaining the property in a sustainable manner. It found a trusted partner in Niagara College, which has been a leader in wine education for 20 years and has been running a Teaching Winery and vineyards on its recently renamed Daniel J. Patterson Campus in Niagara-on-the-Lake since 2002.
"Ensuring the vineyard continued to operate in a sustainable manner was very important to Canopy Growth as well as the community of Niagara-on-the-Lake," said Jeff Ryan, vice president of Government and Stakeholder Relations at Canopy Growth. "This partnership maintains the historical use of the property and we could not be more satisfied that it will become a hub for learning to be enjoyed by Niagara College's students for decades to come."
"With grape growing and wine production integral to Niagara's economy, we applaud Canopy Growth's decision to preserve the vineyards on this Niagara-on-the-Lake property," said College president Dan Patterson. "We are proud to be a part of this historic new partnership that bridges Niagara's established wine industry with its emerging cannabis production industry, and we're dedicated to applying our expertise in a manner that will benefit our students and the community."
Steve Gill, general manager of NCLEC- including the Teaching Winery, Teaching Brewery, and Teaching Distillery - noted the importance of the wine and cannabis production sectors working together in Niagara and pointed to the new partnership as a testament to what can be achieved.
"This partnership is a win-win-win," said Gill. "Our wine students gain experience at a second Niagara vineyard, Canopy benefits from our dedication to minimizing impact on its greenhouse operations, and Niagara-on-the-Lake residents gain good neighbours through our commitment to maintaining the vineyards with sustainable farming practices."
While the NCLEC will not operate retail on the Concession 5 property, the new space will become a secondary production site for the College's Teaching Winery and will enhance learning opportunities for students in the College's Winery and Viticulture Technician program.
Students will be exposed to additional environmentally and socially sustainable practices on the Concession 5 site, as well as a different terroir and different grape varietals than the College's existing on-campus Teaching Winery. Concession 5 Vineyard is located on the fertile sub-appellation of Four Mile Creek - while NC's on-campus vineyards is located in St. David's Bench - and its vineyards contain grape varietals that aren't grown at the College's Teaching Vineyards, such as Pinot Gris and Pinot Noir.
"Through this collaboration with Canopy Growth, we are enhancing our understanding of sustainable farming practices and the social licence to operate as responsible land stewards in the context of the Ontario grape industry in a way that also benefits how we operate our campus vineyard," said Robertson, who is also an alumnus of the Winery and Viticulture Technician program (2011). "This knowledge also translates to the curriculum level and has increased our capacity to deliver lessons in sustainable farming to our students."
CLS Holdings USA, Inc. (OTCQB: CLSH)(CSE: CLSH), a diversified cannabis company operating as Cannabis Life Sciences, reported unaudited consolidated revenue of $1.15 million for the month of January 2020.
Some of the company\s key financial highlights included:
Consolidated record revenue from CLS Nevada of $1.15 million compared to $0.73 million in January 2019, an increase of 49%.
Consolidated record gross margin of 52% compared to 39% in January 2019 an increase of 33%.
A 136% increase in dispensary customers, from 10,908 (351 average per day) in January 2019 to a record 25,776 (831 average per day) in January 2020.
Installation of a new POS system allowing for increased transactions, more hands-on interaction with our customers and a substantial decrease in customer wait times.
Executed agreements to provide 3rd party wholesale manufacturing at our North Las Vegas, NV facility.
According to Andrew Glashow, President and COO of CLS Holdings, "The month of January represented the best overall month to date for our operating divisions. We continued our positive momentum from CY19 into CY20. While January of 2019 saw a drop-off in revenue after the holiday period, we saw a continued acceleration in revenue and customer growth this January.The company has made great strides supported by a team of 80 hardworking, dedicated employees in Las Vegas. We anticipate that 2020 will be CLS Nevada's best year and are carefully managing growth while increasing margins and profitability. The month of January 2020 also marked double digit positive gross margin expansion while running ahead of our CLS Nevada operating plan. CLS Nevada continues to be cash flow positive, which facilitates all our growth and capital improvements.Moving forward in 2020, we expect to see substantial revenue and margin expansion from our newly built conversion and extraction facility in North Las Vegas, NV. We have begun to manufacture for a number of third parties and are creating an entire new line of effect-based products to be launched soon. These products will be unique and differentiated in the Nevada cannabis market".
Khiron Life Sciences Corp. (TSXV: KHRN) (OTCQB: KHRNF), announced that Chris Naprawa, President, will present live at Grit Capital's Webcast Series on February 11th, 2020 at 11:00am ET/8:00am PT.
FORMAT: Live 20 minutes presentation & 10 minute Q&A session
LINK: https://event.on24.com/wcc/r/2186278/2C2CAB60A92822F0E898A44BEFEDECC2
Some of the company's recent highlights, which are expected to be addressed are: Khiron's preparations for imminent medical cannabis sales in Colombia, the recently announced authorization which gives the company first exposure to Brazil for medical cannabis as well as Khiron being the exclusive LatAm provider to Project Twenty21, the largest medical cannabis trial in Europe with 20,000 patients, as the Company targets medical cannabis sales in the UK.
This is a live, interactive online event where investors are invited to ask the company questions in real-time. If attendees are not able to join the event live on the day of the conference, an archived webcast will also be made available after the event.
It is recommended that investors pre-register and run the online system check to expedite participation and receive event updates.
Aurora Cannabis Inc. (NYSE: ACB) (TSX: ACB), announced that it has scheduled a conference call to discuss the results for its second quarter ended December 31, 2019 on Thursday, February 13th, 2020 at 8:00 a.m. Eastern Time.
Michael Singer, Interim Chief Executive Officer and Executive Chairman, and Glen Ibbott, Chief Financial Officer, will host the call and a question and answer period. The Company will report its financial results for the second quarter before the open of markets on Thursday, February 13th, 2020.
Link: http://public.viavid.com/index.php?id=138107
Pin Number: 13699134
Replay: (844) 512-2921 or (412) 317-6671
Available until 11:59 p.m. Eastern Time Thursday, February 27, 2020
Investor ideas reminds all listeners to read our disclaimers and disclosures on the
Investorideas.com website and this podcast is not an endorsement to buy products or services or securities. Investors are reminded all investment involves risk and possible loss of investment
Learn more about our cannabis podcasts at https://www.investorideas.com/Audio/Potcasts.asp
To hear more Investorideas.com podcasts visit: https://www.investorideas.com/Audio/.
Investorideas.com podcasts are also available on iTunes, Spotify, Google Play Music, Stitcher, Spreaker, YouTube via Spreaker, iHeartradio and Tunein.
Potcasts is now a certified word mark Trademark on the blockchain through Cognate, Inc. CM Certification-Registration Number: 10468217708
About Investorideas.com - News that Inspires Big Investing Ideas
Investorideas.com is a recognized news source publishing third party news, research and original financial content. Learn about investing in stocks and sector trends with our news alerts, articles, podcasts and videos, looking at cannabis, crypto, AI and IoT, mining, sports biotech, water, renewable energy and more. Investor Idea's original branded content includes the following podcasts and columns: Crypto Corner, Play by Play sports and stock news column, Investor Ideas Potcasts Cannabis News and Stocks on the Move podcast and column, Cleantech and Climate Change, Exploring Mining the AI Eye .
Disclaimer/Disclosure: Investorideas.com is a digital publisher of third party sourced news, articles and equity research as well as creates original content, including video, interviews and articles. Original content created by investorideas is protected by copyright laws other than syndication rights. Our site does not make recommendations for purchases or sale of stocks, services or products. Nothing on our sites should be construed as an offer or solicitation to buy or sell products or securities. All investing involves risk and possible losses. This site is currently compensated for news publication and distribution, social media and marketing, content creation and more. Disclosure is posted for each compensated news release, content published /created if required but otherwise the news was not compensated for and was published for the sole interest of our readers and followers. Contact management and IR of each company directly regarding specific questions.
More disclaimer info: https://www.investorideas.com/About/Disclaimer.asp Learn more about publishing your news release and our other news services on the Investorideas.com newswire https://www.investorideas.com/News-Upload/ and tickertagstocknews.com
Global investors must adhere to regulations of each country. Please read Investorideas.com privacy policy: https://www.investorideas.com/About/Private_Policy.asp
Investor Ideas does not condone the use of cannabis except where permissible by law. Our site does not possess, distribute, or sell cannabis products.
Learn more about sponsoring this podcast or be a guest and our other branded content opportunities at Investorideas.com
Follow us on Cannabis Social Media
https://www.facebook.com/Investorideaspotcasts/
https://twitter.com/MJInvestorIdeas
https://www.instagram.com/investorideas_potcast/
Download our Mobile App for iPhone and Android
Contact Investorideas.com
800-665-0411
Today's top Defense and Security Stock News at Investorideas.com: