Investor Ideas Potcasts, Cannabis News and Stocks on the Move: (OTC: PSYC), (OTCQB: DBCCF), (OTCQB: INNPF), (OTCQB: MEDIF) and (NASDAQ: CGC)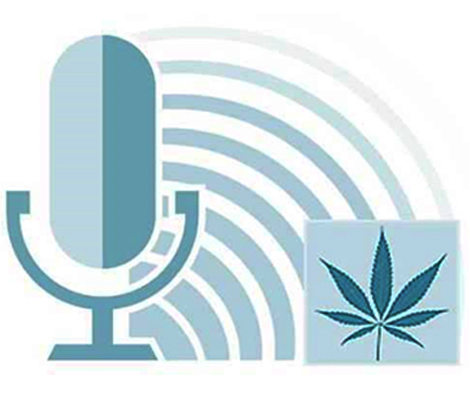 September 1, 2023 (Investorideas.com Newswire) investorideas.com, a global news source covering leading sectors including marijuana and hemp stocks and its potcast site release today's podcast edition of cannabis news and stocks to watch plus insight from thought leaders and experts.
Listen to the podcast:
https://www.investorideas.com/Audio/Podcasts/2023/090123-Cannabis.mp3
Investor Ideas Potcasts, Cannabis News and Stocks on the Move: (OTC: PSYC), (OTCQB: DBCCF), (OTCQB: INNPF), (OTCQB: MEDIF) and (NASDAQ: CGC)
Hear Investor ideas cannabis potcast on iTunes
Hear the investor ideas potcast on Spotify
Today's podcast overview/transcript:
In today's podcast we go over a few public company announcements, the potential for cannabis rescheduling in the U.S. as well as a frank discussion on cannabis studies and drug studies in general.
PSYC Corporation (OTC: PSYC), parent company to Spotlight Media Corporation, announced the Company, through its wholly owned subsidiary, Spotlight Media Corporation, has completed the acquisition of the Stock Day Media platform from La Jolla Media, LLC.
The deal, which is effective September 1, 2023, is valued at $500K and will be satisfied by the Company through a combination of cash and stock distributions over the course of the next 12 months and contingent upon the achievement of specific net revenue targets mutually established between the Company and Stock Day Media.
The acquisition follows the formation of a strategic partnership between the Company and Target Media that was announced on August 29, 2023 and which, according to the Company, played a strategic role in providing the Company with the initial financing required to execute this acquisition.
Founded in 2013, Stock Day Media has become one of the fastest growing media outlets for Nano-Cap and Micro-Cap companies. It educates investors while simultaneously working with penny stock and OTC companies, providing transparency and clarification of under-valued, under-sold Micro-Cap stocks of the market. Stock Day Media provides companies with customised solutions to their news distribution in both national and international media outlets.
The Stock Day Media website contains over 500 hours of resourceful digital content that includes approximately 1,500 podcast episodes published to Audioboom and an estimated 2,000 podcast episodes published to its website.
The Company believes there may be an opportunity to leverage the respective service offerings and brand authorities provided by Stock Day Media along with its existing investor awareness-focused platforms such as Technical 420, On the Bids, and Mushroom Stocks to increase its market share within the investor awareness and public relations sectors and to develop this arm of its business operations into a more prominent revenue driver for PSYC.
"We are at a stage in the evolution of PSYC where monetizing our assets and developing a solid and steady revenue model that is pragmatically capable of contributing to our objective of reconstructing our balance sheet is of paramount importance," said PSYC CEO, David Flores.
"Over the past 3 plus years, I have had the privilege of working with Everett Jolly and the amazing Stock Day Media team and have witnessed firsthand the incredible value their platform can deliver to companies in the public arena. I believe that integrating their platform beneath the evolving PSYC umbrella of multimedia assets represents a huge opportunity for the Company's current and future value proposition. As highlighted in our press release earlier this week (PSYC Enters Strategic Partnership with Target Media to Help Accelerate Audience and Revenue Growth Opportunities), the Company has increased its year-over-year revenue earnings by nearly 94%. This has primarily been a result of our acquisition of Technical 420 and On the Bids last September which are platforms geared towards servicing companies in the public markets. With Stock Day Media being a platform that is currently producing sales-related revenue, we can reasonably anticipate for it to have an immediate and positive impact on our bottom line right out of the gate and hopefully build on this revenue growth in the months ahead. Additionally, the board and I are also confident that we have structured this acquisition prudently and in a manner that we believe is friendly and advantageous to our shareholders and our ongoing operations budget by minimizing, to the extent possible, dilution, as well as preserving our cash-on-hand by ensuring that future cash payments are tied directly to the achievement of specific net revenue-related milestones.We would also like to thank our new partners at Target Media who played an instrumental role in helping to make this acquisition possible through a strategic loan financing agreement that they made available to the Company earlier this month.
This, in my opinion, is a clear example of the tremendous value the Target Media team is actively delivering to PSYC and how they are committed to working with us on helping to place the Company on viable a path to becoming a formidable multimedia powerhouse."
Stock Day Media Founder and CEO, Everett Joly, shared his thoughts on joining the PSYC team: "Stock Day Media is excited about the opportunity to join PSYC Corporation who has been a long-standing client and recurring guest on our show over the past several years.
In the last few years alone, Mr. Flores and his team have made wonderful progress with developing PSYC Corp into a leading media authority for the psychedelics and cannabis sectors. And I believe that by bringing our Stock Day Media platform into their business model, we are helping to build off of this progress and are helping to create a more dynamic and results-driven model that will ultimately contribute to and enhance the monetization capabilities of every platform under their umbrella. I am also looking forward to the opportunity that I believe this will present for us to expand Stock Day Media's existing business model and to focus on growth-related strategies designed and intended for us to capture a larger and more significant market share in the months ahead."
Decibel Cannabis Company Inc. (TSXV: DB) (OTCQB: DBCCF), announced that it has expanded its global footprint by entering into a supply agreement to provide premium dried medical cannabis flower to 4C LABS, a healthcare, technology, and pharmaceutical company focused on virtual prescribing, pharmaceutical distribution and clinical development in cannabis based medicinal products for human health in the United Kingdom and Channel Islands (the "UK").
Key Highlights
Decibel to supply 4C LABS with Qwest branded, craft-quality Medical Cannabis for distribution to UK medical cannabis patients
Decibel to grant strain exclusivity of rare and unique cultivars to be distributed by 4C LABS
3-year supply agreement
Initial shipment expected before year end
Minimum purchase commitments achieve exclusivity over certain genetics and QWEST brand in the UK
"We are excited to partner with 4C LABS, a leading organization in the growing medical cannabis industry in the UK, that echoes Decibel's commitment to quality and patient care. Not only will this unlock a strong partnership and a new market for Decibel's craft cannabis products, it also sets the stage for further growth into other European markets," said Adam Coates, Chief Revenue Officer. "Decibel's success with Qwest flower products in Canada and in Israel's medical market reinforces the demand for premium cannabis products and the reputation we have built to service that demand."
"4C LABS is building a patient focused best-in-class product line for the UK & Channel Islands, the Qwest craft flower line strengthens the top end of the 4C LABS product offerings. Decibel's innovative craft quality Qwest flower products will fill an empty segment in the UK market and bring a world class BC Cannabis product to UK patients," said Greg Dobbin, CEO 4C LABS. "Decibel's success in Canada, the most competitive cannabis market in the world, is a product of hard work, innovation and attention to detail, qualities that will resonate with UK patients."
Innocan Pharma Corporation (CSE: INNO) (OTCQB: INNPF) announced the results of a clinical study regarding the pain-relieving effects and safety of the Company's subcutaneous liposomal CBD (Innocan's LPT platform) for dogs with osteoarthritis. Published in the Frontiers in Veterinary Science Journal, under the research topic "Use of Cannabis Derivatives in Veterinary Medicine". The Study highlights that CBD plasma levels were detected for six weeks following a single subcutaneous dose of Liposomal-CBD, causing minimal side effects and effectively decreasing pain, leading to improved well-being in affected dogs.
In the study, six dogs with naturally-occurring osteoarthritis, unresponsive to conventional medications, were treated with a single injection of five mg/kg liposomal-CBD (in addition to their routine medications). The subsequent observations spanned six weeks and included measuring CBD plasma concentrations, blood work, collar activity data, and evaluations of well-being and pain. The results were encouraging; dogs exhibited a substantial drop in pain levels and an uptick in activity.
Key findings include:
Prolonged CBD detection in the plasma with a peak concentration of 45.2 (17.8-72.5) ng/mL.
Significant decrease in pain and increase in well-being for several weeks.
Significant increase in activity (objectively measured) by the fifth and sixth weeks.
Minor swelling at the injection site in five out of six dogs, which resolved within a few days without any treatment.
The study underscores the effectiveness and increased bioavailability of LPT-CBD tested as part of a multimodal pain management in dogs with osteoarthritis. With the drug's plasma concentrations detectable for six weeks and high exposure in terms of AUC (area under the concentration-time curve), the research suggests that this liposomal formulation could become a useful addition to pain management strategies for improving the quality of life in dogs with osteoarthritis.
Read the full study on Frontiers in Veterinary Science:
Frontiers | Therapeutic efficacy and pharmacokinetics of liposomal-cannabidiol injection: a pilot clinical study in dogs with naturally-occurring osteoarthritis (frontiersin.org)
MediPharm Labs Corp. (TSX: LABS) (OTCQB: MEDIF) announced that Harvest Medicine's study entitled, "Self-Reported Effects of Illness Severity, Depression and Anxiety in Fibromyalgia Patients: A Large Retrospective Case Series" has been published in the peer-reviewed American Journal of Endocannabinoid Medicine. Harvest Medicine Inc. ("Harvest Medicine" or "HMED") includes a medical clinic network, and is a wholly owned subsidiary of MediPharm Labs.
The retrospective study was led by HMED and reviewed data from 805 patients who indicated fibromyalgia as a primary reason for seeking medical cannabis and had a minimum of one follow-up assessment. The majority of patients (76.1%) reported using CBD oil, which aligns with the current practice guidelines for authorising medical cannabis as an adjuvant therapy for managing chronic pain.
The primary findings from the present study include a significant reduction in all three scores measuring depression, anxiety, and illness severity between baseline and first follow-up.
75% of patients saw a decrease in their self-reported illness severity, which may include chronic pain, insomnia, and fatigue.
Anxiety scores were improved in 22% of those patients reporting mild-moderate severity, and in 48% of patients reporting severe anxiety.
27% of patients reporting mild-medium depression noted a reduction in symptoms, while 48% of patients reporting severe depression showed a reduction in PHQ-9 score.
The validated study data shows that medical cannabis may play an effective role in the management of fibromyalgia and associated symptoms of depression and anxiety, and that additional, similar studies are recommended.
"Since 2017, Harvest Medicine's primary objective is to improve the quality of patients' lives by providing access to medical cannabis and offering the highest standard of medical care with a scientifically informed approach" commented Barbara Vermeulen, Director of Harvest Medicine. "We will continue to advocate for patients to maintain access to physician guided consultations and education, with the goal of reducing stigma among health care professionals and advancing patient outcomes".
Details on the study can be viewed on American Journal of Endocannabinoids Website.
In other recent news reported by Marijuana Moment, earlier this week the U.S. Department of Health and Human Services (HHS) officially recommended that cannabis be moved from Schedule I to Schedule III under federal law—a historic development that means the top health agency no longer considers cannabis to be a drug with high abuse potential and no medical value.
After completing a scientific review into cannabis under a directive from President Joe Biden last year, HHS is now telling the Drug Enforcement Administration (DEA) that it believes cannabis should be placed in Schedule III of the Controlled Substances Act (CSA). The recommendation is not binding, and DEA has the final say, but the scientific analysis combined with growing political support for cannabis reform may well influence DEA to make the change.
"Following the data and science, HHS has expeditiously responded to President Biden's directive to HHS Secretary Becerra and provided its scheduling recommendation for marijuana to the DEA on August 29, 2023," an HHS spokesperson said in a statement to Marijuana Moment on Wednesday. "This administrative process was completed in less than 11 months, reflecting this department's collaboration and leadership to ensure that a comprehensive scientific evaluation be completed and shared expeditiously."
Moving cannabis to Schedule III would also unlock marijuana industry tax opportunities that are currently unavailable.
Following this announcement, U.S. Senate leaders hailed the recommendation Wednesday as a first step toward easing federal restrictions on cannabis.
Shares in Canopy Growth Corp. (NASDAQ:CGC) rose more than 28 per cent Thursday, after climbing nine per cent Wednesday. Tilray Brands, Inc.(NASDAQ:TLRY) shares also saw a rise, almost 11 per cent, after its stock rose more than 10 per cent Wednesday, and shares of Aurora Cannabis Inc. (NASDAQ:ACB) rose almost five per cent.
While this is optimistic news at the moment for the cannabis sector, there is one issue when it comes to cannabis as well as drug studies in general in the current medical and corporate world; almost all of them are biassed and therefore unreliable.
I wouldn't go as far as to say there is falsified data in any of either the pro or anti cannabis studies that circulate the web on a weekly basis, but the issue is, oppositional studies exist alongside one another at all times.
This week alone I saw several articles discussing studies showing that cannabis use is leading to an increase in schizophrenia and cannabis use disorder, while at the same I saw articles come out claiming the opposite.
Below are links to a few examples to get an idea of what I'm talking about.
How marijuana impacts pain, sleep, anxiety and more, according to the latest science | CNN
Young people, pregnant women and drivers should avoid cannabis - study | Cannabis | The Guardian
Study: Young MJ Consumers With Psychosis Risk Saw Symptom Improvement | High Times
Is smoking cannabis actually healthier than smoking tobacco? - study - The Jerusalem Post (jpost.com)
UM Today | Rady Faculty of Health Sciences | Are cannabis products safe and effective for reducing symptoms in children with cancer? (umanitoba.ca)
The issue is, both studies seem reliable at first glance, but upon further scrutiny, both sides of the argument prove to be biassed.
The issue stems from corporate owned "medical journals".
Certain Pharmaceutical companies own different medical journals to add legitimacy to their products, and this is a well known fact in the world of medicine and drug development. As cannabis continues to expand its reach the same is now true for the cannabis industry.
There are still seemingly reputable sources such as Johns Hopkins, but even they have produced opposing studies and findings.
Even anecdotal evidence is hard to take into account as the internet has become ripe with false accounts, false information and opposing narratives.
What seems to be close to the truth is that cannabis is a serious competitor to traditional pharmaceuticals on the market, whether we are looking at pain management drugs, anxiety or depression drugs or cancer drugs. What also seems true is that the cannabis industry and research in general regarding micro-cannabinoids is still in its infancy compared to other substances currently available through the traditional pharma/medical model.
The problem with cannabis and opposing studies is the same problem we see for nearly all medicine on the market today. I don't even want to get started on vaccines.
So moving forward, especially as we see the pharmaceutical industry begin to hedge their bets and invest in synthetic cannabinoids, which are a nightmare and should be tossed aside, how does cannabis avoid going down the same path of every other medical product on the market today?
No one wants to see side effect warnings for cannabis catch up to pharmaceuticals in 5 years, but based on the current trajectory of things, that isn't outside the realm of possibility,
So while I do still believe overall in the benefits of cannabis, mainly due to my lived experience and interactions with hundreds of people who have explained their stories of how cannabis use massively improved their quality of life and overall health, it is hard not to look at how business is slowly infecting cannabis with all the mistakes of the past.
Investor ideas reminds all listeners to read our disclaimers and disclosures on the Investorideas.com website and that this podcast is not an endorsement to buy products or services or securities. Investors are reminded all investment involves risk and possible loss of investment.
To hear more Investorideas.com podcasts visit: https://www.investorideas.com/Audio/.
The Investorideas.com podcasts are also available on iTunes (Apple Podcasts), Audible, Spotify, Tunein, Stitcher, Spreaker.com, iHeartRadio, Google Podcasts and most audio platforms available.
About Investorideas.com - Big Investing Ideas
Investorideas.com is a platform for investing ideas. We publish breaking stock news, stock research, guest posts and create original top rated investing podcasts, plus sector tag articles featuring up and coming companies and industry leaders. Investor Idea's original branded content includes the Crypto Corner Podcast, Play by Play Sports Podcast, Cannabis News and Stocks on the Move Podcast, Cleantech and Climate Change Podcast, Exploring Mining Podcast, Betting on Gaming Stocks Podcast and the AI Eye Podcast. We also create free investor stock directories for AI and tech, biotech, cannabis, cleantech, crypto, defense, gaming, health and wellness, mining, oil and gas, sports and water. Public companies within the sectors we cover can use our news publishing and content creation services to help tell their story to interested investors.
Disclaimer/Disclosure: Investorideas.com is a digital publisher of third party sourced news, articles and equity research as well as creates original content, including video, interviews and articles. Original content created by investorideas is protected by copyright laws other than syndication rights. Our site does not make recommendations for purchases or sale of stocks, services or products. Nothing on our sites should be construed as an offer or solicitation to buy or sell products or securities. All investing involves risk and possible losses. This site is currently compensated for news publication and distribution, social media and marketing, content creation and more. Disclosure is posted for each compensated news release, content published /created if required but otherwise the news was not compensated for and was published for the sole interest of our readers and followers.
Contact management and IR of each company directly regarding specific questions.
More disclaimer info: https://www.investorideas.com/About/Disclaimer.asp Learn more about publishing your news release and our other news services on the Investorideas.com newswire https://www.investorideas.com/News-Upload/ and tickertagstocknews.com
Global investors must adhere to regulations of each country. Please read Investorideas.com privacy policy: https://www.investorideas.com/About/Private_Policy.asp
Investor Ideas does not condone the use of cannabis except where permissible by law. Our site does not possess, distribute, or sell cannabis products.
Learn more about sponsoring this podcast or be a guest and our other branded content opportunities at Investorideas.com
Follow us on Twitter https://twitter.com/Investorideas
Follow us on Facebook https://www.facebook.com/Investorideas
Follow us on YouTube https://www.youtube.com/c/Investorideas
Contact Investorideas.com
800 665 0411