Investor Ideas Potcasts, Cannabis News and Stocks on the Move: (NASDAQ: TLRY) (NASDAQ: CGC) (OTCQX: CURLF) (NASDAQ: OGI)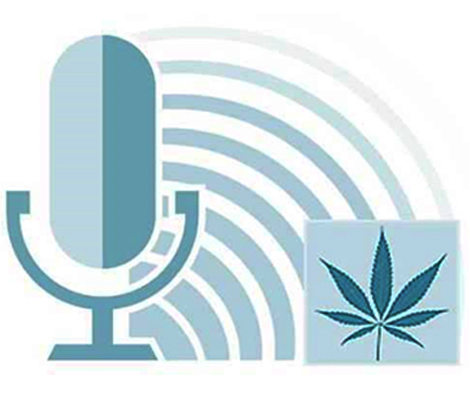 Delta, Kelowna, BC - August 21, 2023 (Investorideas.com Newswire) investorideas.com, a global news source covering leading sectors including marijuana and hemp stocks and its potcast site release today's podcast edition of cannabis news and stocks to watch plus insight from thought leaders and experts.
Listen to the podcast:
https://www.investorideas.com/Audio/Podcasts/2023/082123-Cannabis.mp3
Investor Ideas Potcasts, Cannabis News and Stocks on the Move: (NASDAQ: TLRY) (NASDAQ: CGC) (OTCQX: CURLF) (NASDAQ: OGI)
Hear Investor ideas cannabis potcast on iTunes
Hear the investor ideas potcast on Spotify
Today's podcast overview/transcript:
We're back! After two months away we are back to discussing cannabis news and the industry as it stands today.
In today's podcast we go over a few public company announcements, how this announcements are indicators of overall industry trends and where the cannabis industry goes next.
Canopy Growth Corporation (TSX: WEED) (Nasdaq: CGC) announced last Thursday that it has entered into an agreement to sell its Hershey Drive facility in Smiths Falls, Ontario, as part of the Company's transformation to a simplified, asset-light operating model. Canopy Growth will retain its Smiths Falls-based post-harvest manufacturing facility.
Pursuant to the terms of the Agreement, the Facility will be sold to Hershey Canada, Inc. for cash consideration of approximately CAD$53 million.
"We are pleased to have reached an agreement with Hershey on this important sale. This is the latest milestone in our focused effort to reduce costs and further enhance our balance sheet," said David Klein, Chief Executive Officer of Canopy Growth. "Each of the steps we have taken as part of our transformation to a simplified, asset-light operating model supports our ability to deliver in-demand products from brands our customers love, with greater agility and less execution risk. Once again, we have demonstrated Canopy Growth's ability to achieve significant organisational and operational change to position the Company for future growth in the Canadian market."
"Our intent to purchase the Hershey Drive property in Smiths Falls is another example of the strategic investments we're making in our supply chain network and our Canadian operations to support growth," said Jason Reiman, Chief Supply Chain Officer, The Hershey Company.
Upon the completion of the Transaction, Canopy Growth will have sold a total of seven properties for an aggregate gross amount of approximately CAD$155 million since April 1, 2023. Net proceeds received from the sale of the Facility will be used primarily to pay down the Company's senior secured credit facility.
The sale of the Facility follows the centralization of post-harvest manufacturing at the Company's former beverage facility in Smiths Falls, as well as the consolidation of all flower cultivation in the Company's purpose-built sites in Kincardine, Ontario, and Kelowna, British Columbia.
By centralising the Company's core activities in purpose-built facilities and working with contract manufacturers for edibles, beverages, and vape products, Canopy Growth has optimised its capability to deliver winning products with greater agility and at improved margins, while reducing execution risks and investment in permanent capacity.
Shawn Pankow, mayor of Smiths Falls, said Hershey coming back to the town is significant for the community that relied on the employer for decades before it shut down in 2007.
"It's almost like that time warp effect. Are we going back in time? Is this really 2023 or are we back here in 1960 when the Hershey story first started in Smiths Falls," Pankow said in a Global News interview Thursday.
Canopy Growth unfortunately does not stand alone in this trend of consolidation for debt financing when looking at the Canadian Cannabis landscape. Several companies of varying sizes have announced layoffs, closures and selling off of assets, primarily production facilities, over the last two years.
There is no singular factor to blame for this but rather a myriad of issues the industry faces such as high taxation, regulatory inconsistencies and issues, low sales and product loss, oversaturation in the market, price competition with the illicit market as well as the overall inflation being witnessed in Canada and the U.S.
On a different side of the cannabis story, Tilray Brands, Inc. (Nasdaq: TLRY) (TSX: TLRY), last week announced the acquisition of the remaining 57.5% equity ownership of Truss Beverage Co.™ from Molson Coors Canada (NYSE: TAP).
THC beverages present a significant opportunity to engage legal-aged consumers who haven't explored cannabis as a lifestyle, medical, or functional choice. In Canada, with over 10.6 million potential consumers remaining untapped, cannabis beverages are almost $100MM at retail. Regulatory shifts are expected to facilitate market entry for beverages, with the possibility of on-tap THC options in restaurants and bars promising substantial growth for this category. Over time, we expect the regulatory landscape for beverage distribution to evolve, with authorities re-evaluating their consumer policies. We expect this shift to fuel strong growth in the market for cannabinoid-based beverages, catering to diverse needs and occasions.
Blair MacNeil, President, Tilray Canada, said, "In addition to acquiring full and direct ownership of a stable of high-growth brands, this acquisition further strengthens Tilray's #1 cannabis market share position in Canada and positions the company at the forefront of the adult-use beverage sector. We are excited to build upon our leading portfolio of beloved cannabis brands and to further diversify our product offerings while broadening our consumer reach and enhancing consumer's lives."
This follows the company's previous announcement to acquire eight beer and beverage brands from Anheuser-Busch (NYSE: BUD). Upon satisfaction of customary closing conditions, Tilray will acquire Shock Top, Breckenridge Brewery, Blue Point Brewing Company, 10 Barrel Brewing Company, Redhook Brewery, Widmer Brothers Brewing, Square Mile Cider Company, and HiBall Energy. The transaction includes current employees, breweries and brewpubs associated with these brands. The purchase price will be paid in all cash and the transaction is expected to close in 2023.
These beer and beverage brands possess the hallmarks of strong consumer loyalty and further diversify Tilray's growing U.S. beverage alcohol segment. The expected sales volume of the acquired brands will elevate Tilray Brands to the 5th largest craft beer business position in the U.S., up from the 9th, with current brands SweetWater Brewing Company, Montauk Brewing Company, Alpine Beer Company and Green Flash Brewing Company. Tilray Brands also owns Breckenridge Distillery, the award-winning spirits brand and the World's Best Blended Whisky, and Happy Flower CBD sparkling non-alcoholic cocktails.
Irwin D. Simon, Chairman and CEO, Tilray Brands, said, "Today's announcement both solidifies our national leadership position and share in the U.S. craft brewing market and marks a major step forward in our diversification strategy. We are excited to work with the teams behind these iconic brands that command great consumer loyalty and have a history of delivering strong award-winning products with tremendous growth opportunities. Tilray is fully committed to invest in and champion the future of the U.S. craft beer industry by fueling new innovation that excites and further accelerates the growth of its consumer base."
Mr. Simon continued, "Leveraging the deep CPG expertise of Tilray's leadership team and acquisition integration track record, we intend to drive both revenue and cost synergies, while significantly expanding national distribution to coveted markets across the U.S. and internationally. In a matter of three years, Tilray has solidified its leadership position in the craft beer industry, and we fully intend to be that change agent that reinvigorates the sector. Upon federal cannabis legalisation, we expect to leverage our leadership position, wide distribution network and portfolio of beloved beverage and wellness brands to include THC-based products and maximise all commercial opportunities."
Andy Thomas, President, The High End at Anheuser-Busch said "Tilray Brands reached out to us early this year with interest in purchasing these brands and breweries, and since then, we've had many positive conversations that led to today's announcement. The talented people behind these brands and breweries, along with our significant investments in them over the years, have positioned them for a bright future with Tilray Brands. We are committed to working with Tilray Brands over the coming months to ensure this is a smooth transition for the people who are working every day to get these amazing beers and beverages to consumers across the U.S."
Tilray is obviously positioning itself to be a leader in the beverage sector, both with cannabis beverages, alcoholic beverages and functional beverages. By focusing on different verticals the company is in a good position if and when regulations change in Canada or legalisation shifts in the U.S. but when it comes to regulatory changes in the cannabis industry, we have seen many promises go unfulfilled.
This brings us to news out of the E.U. with Germany's cabinet announcing the approval of a controversial groundbreaking bill on Wednesday of last week that would allow adults to buy and possess small amounts of cannabis for recreational use.
The decision, which still has to be passed by parliament, would allow them to possess up to 25 grams and grow a maximum of three plants for their personal use.
They would also be able to buy the drug by joining non-profit "cannabis clubs" which will be allowed to have a maximum of 500 members.
Currently, cannabis can be legally produced and used in the country for limited medical needs.
Chancellor Olaf Scholz hopes the law will curb the black market, protect consumers against contaminated marijuana, and reduce drug-related crime.
"We want to limit consumption and make it safer, especially for children and young people. But we do not want to expand it," said health minister Karl Lauterbach in a news conference.
"What we also do is offer preventive measures for those who are caught. And in the case of problematic consumption, the youth welfare offices are even called in so that we don`t let this slide," he added.
However opposition parties have warned that it will encourage the use of the drug and put minors at risk, while a grouping of judges has said it will likely increase rather than decrease the burden on the judicial system.
Lawmakers will debate the bill on their return from summer break on September 4th.
While there is no assurance this bill is passed in full or how this will play out, again many promises go unfulfilled when it comes to cannabis, some companies are already buying in.
Curaleaf Holdings, Inc. (CSE: CURA) (OTCQX: CURLF) who just today announced that it has commenced adult use sales at its Manchester, Connecticut location, is also eyeing the outcome in Germany..
In a recent article from the Financial Times, Curaleaf expects to start selling the drug for recreational purposes in Germany by the end of next year, targeting a potential windfall after Olaf Scholz's government agreed to broaden its use. Curaleaf expects the market for recreational use in Germany will grow significantly following the legalisation.
According to a survey cited by the government, 4.5mn Germans claimed to have smoked marijuana at least once last year.
"Many people will be coming into cannabis for the first time and trying it out," said Miles Worne, president of Curaleaf International, a London-based subsidiary of the US company. He pointed to how recreational sales of cannabis have surpassed those for medical use in American states that have lifted restrictions in recent years. "We will do everything we can to build up the business," said Worne, adding that he expected to start selling to customers in Germany by the end of 2024.
While Curaleaf made 60 per cent of its $1.3bn in revenue last year from customers using the drug for recreation, profits have been harder to generate in the nascent and heavily regulated legal industry. The group reported a loss of $370mn last year.
Stephen Murphy, chief executive and co-founder of London-based cannabis consultancy Prohibition Partners, said he expected delays to the German rollout of the new plans "as with any domestic policy related to cannabis". Most cannabis companies in Germany did not expect the change would generate significant revenues quickly, he said, but added that the medical market would benefit from the move as public awareness around cannabis would "grow the patient base and make it easier to access".
There has been heavy speculation around the potential of the E.U. marketplace for the cannabis industry since federal legislation in Canada, however so far we have seen only minor growth in the medical industries and strong opposition to any form of recreational sales. There is potential that Germany could open the door to recreational use, but when looking at the overall trends towards cannabis consumption in the E.U. this seems unlikely as of right now.
Lastly we see Organigram Holdings Inc. (NASDAQ: OGI) (TSX: OGI), who announced the relaunch of one of Canada's best known cannabis brands, Trailblazer, exemplifying the Company's commitment to keeping consumer insights at the heart of its brand and product development strategy.
More than a year in the making, Trailblazer's modernised brand identity and revitalised product lineup represent a significant opportunity to connect with a large and important consumer segment whose needs were previously unmet by the Organigram brand portfolio. Featuring THCV gummies, CBG infused pre-rolls and a high-potency 1x0.5g pre-roll, Trailblazer will re-enter the market with a range of differentiated offerings.
According to the Company's segmentation research, the target audience for the new Trailblazer brand identity represents approximately $1.2B in total cannabis retail sales. One key differentiating factor for this segment is the prioritisation of whole-plant wellness and the self-administered benefits of the cannabis plant for restorative needs such as relaxation as opposed to pure recreational product enjoyment. They also prefer high THC products and the presence of minor cannabinoids.
"By understanding the unique preferences and aspirations of our Trailblazer target audience, we strived to create a deeply rewarding brand experience that fosters a sense of understanding, positivity, and empowerment. The brand positioning reflects the emotional aspirations of this consumer segment, reflecting a brand that is designed for a modern legal cannabis consumer. Trailblazer aims to create a positive and uplifting experience for its consumers, supporting them in their cannabis journey", says Megan McCrae, Senior Vice President, Marketing and Communications at Organigram.
We have seen many attempts to bring about brand recognition and awareness within the cannabis industry but so far most companies have struggled to make much inground. We may see more companies try to refocus on where they have seen some success as the industry continues to have issues in both Canada and the U.S. and this is most likely a good thing overall as brand oversaturation and the massive growth of new companies we saw early on with legal adoption has only hindered the industry in the long term.
When looking at the industry as a whole we are certainly in a time of consolidation and restructuring and hopefully we will see a stronger more competent industry moving forward.
Investor ideas reminds all listeners to read our disclaimers and disclosures on the Investorideas.com website and that this podcast is not an endorsement to buy products or services or securities. Investors are reminded all investment involves risk and possible loss of investment.
To hear more Investorideas.com podcasts visit: https://www.investorideas.com/Audio/.
The Investorideas.com podcasts are also available on iTunes ( Apple Podcasts), Audible, Spotify, Tunein, Stitcher, Spreaker.com, iHeartRadio, Google Podcasts and most audio platforms available.
About Investorideas.com - Big Investing Ideas
We publish breaking stock news, stock research, guest posts and create original top rated investing podcasts, plus sector tag articles featuring up and coming companies and industry leaders. Investor Idea's original branded content includes the Crypto Corner Podcast, Play by Play Sports Podcast, Cannabis News and Stocks on the Move Podcast, Cleantech and Climate Change Podcast, Exploring Mining Podcast, Betting on Gaming Stocks Podcast and the AI Eye Podcast. We also create free investor stock directories for AI and tech, biotech, cannabis, cleantech, crypto, defense, gaming, health and wellness, mining, oil and gas, sports and water.
Disclaimer/Disclosure: Investorideas.com is a digital publisher of third party sourced news, articles and equity research as well as creates original content, including video, interviews and articles. Original content created by investorideas is protected by copyright laws other than syndication rights. Our site does not make recommendations for purchases or sale of stocks, services or products. Nothing on our sites should be construed as an offer or solicitation to buy or sell products or securities. All investing involves risk and possible losses. This site is currently compensated for news publication and distribution, social media and marketing, content creation and more. Disclosure is posted for each compensated news release, content published /created if required but otherwise the news was not compensated for and was published for the sole interest of our readers and followers.
Contact management and IR of each company directly regarding specific questions.
More disclaimer info: https://www.investorideas.com/About/Disclaimer.asp Learn more about publishing your news release and our other news services on the Investorideas.com newswire https://www.investorideas.com/News-Upload/ and tickertagstocknews.com
Global investors must adhere to regulations of each country. Please read Investorideas.com privacy policy: https://www.investorideas.com/About/Private_Policy.asp
Investor Ideas does not condone the use of cannabis except where permissible by law. Our site does not possess, distribute, or sell cannabis products.
Learn more about sponsoring this podcast or be a guest and our other branded content opportunities at Investorideas.com
Follow us on Twitter https://twitter.com/Investorideas
Follow us on Facebook https://www.facebook.com/Investorideas
Follow us on YouTube https://www.youtube.com/c/Investorideas
Contact Investorideas.com
800 665 0411