5 Ways Cookies Can Help Your Online Business
June 23, 2022 (Investorideas.com Newswire)
Cookies: Not Your Average Cookies
Cookies stored on a user's computer by their web browser are the unsung heroes behind many of the most common website functions. In addition, the data obtained by cookies enables site owners to study how users engage with their websites.
Based on the expert's analysis, site operators can make adjustments that improve site performance and offer a better service for visitors.
This article will describe in detail what internet cookies are and how these are often put to use. It will also go into some of the most frequent ways in which cookies can be of assistance to smaller companies.
Although cookies are an essential part of the normal capabilities of websites, they often include the collection of personal information from users.
As a result, we will conclude this article by discussing cookie-related security problems and explaining how to conform to state regulations to protect internet users. Cookies are an essential part of the normal features of websites.
Let's get going.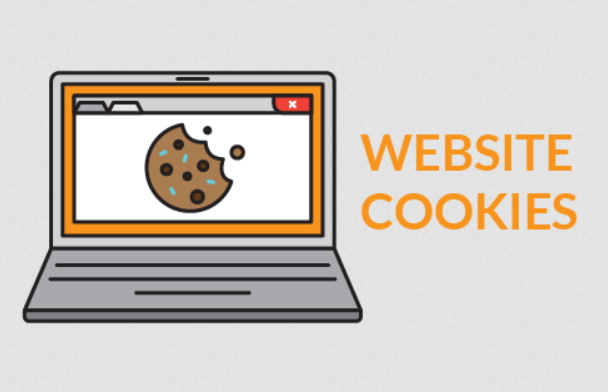 So Now, What Really Is a Cookie?
A cookie is a small text file placed on your personal computer or mobile device by a webpage server. The cookie's information can only be retrieved or viewed by the server which originally placed the cookies on your computer.
Your internet browser creates a one-of-a-kind version of each cookie. It would include certain information that cannot be traced back to a specific individual, such as a one-of-a-kind identifier and the name of the website, as well as some numerals and numbers.
It makes it possible for a website to remember information about you, such as your interests or items in your shopping cart.
The Functions of a Cookies on a Website
Cookies are used to verify the identity of a user when they go from one page to the next on a secure website; in the absence of cookies, the user's log-in details will need to be provided each time a product is placed on their shopping cart or wish list. Cookies make it possible for and enhance:
Retaining customer address ad payment info
Customer user interfaces
Product recommendations
Wish lists
Customer log-in info
How Do Cookies Function on a Website?
Cookies can generally be placed into one of two broad groups, with several subcategories.
Persistent Cookies - Cookies that are set to be persistent stay in a user's browser until either the predetermined amount of time has passed or the cookie is erased manually. Websites that use persistent cookies can recall visitors even when they've exited the browsers in which they were browsing the site. Cookies set to be persistent allow functionality to be made available, such as shopping carts that remember goods added to them across sessions.
Session Cookies - Cookies used during a session are stored on your computer until the browser is closed, which is deleted. If the same person opens a new web browser, they will be considered a new visitor and will be required to provide their log-in credentials once again.
To keep track of a customer's online activities, e-commerce websites send a cookie to their users' computers when they first arrive. Only a few words appear in the cookie's description.
It doesn't have any data about the person using it or their computer. An expiry date, a randomly generated unique identifier, and the website's URL are common components of a cookie.
Each time the user visits a new page on the website, the browser searches for the cookie. Unique numbers are used to access information from a server with a cookie with a URL similar to the site's. Customer experience is adapted to match previous browser history in this manner.
As soon as a user types in "cowboy boots," the website remembers who they are and loads more of those boots on the home page the next time they visit.
Certain websites also use cookies to personalize the user experience. One variation of the landing page might be shown to a new user, while another can be shown to an experienced user.
Best Ways Cookies Can Help Your Online Business
Way 1: Informs You About the Visit Notifications
This has got to be one of the most awesome-looking gadgets ever. Imagine that you just provided an estimate to a customer, we'll name him Jeff Jones, and that when you followed up with Jeff, you left him a note but did not get a response from him.
You decide not to let this stop you, so you contact him a second time, but there is still no return call this time. At this time, you are feeling pretty down about the whole situation and have decided to put Jeff's information and quotation away in the filing cabinet.
But then, out of the blue, two days later, a message pops up on your Blackberry stating that "Jeff Jones is viewing your website."
Way 2: Informs You About the Number of Website Visits
Who do you believe is more likely to make a purchase, a customer who has only visited your business's website once or a customer who has visited the site four times in the last 48 hours?
That individual is thinking quite a bit about your product and looks to be in a 'buying mindset'; thus, it only makes sense to select the latter option, which I'm sure we'd both agree is the one you would go with.
Way 3: Informs You How a User Found You
They can inform you how a visitor discovered you, providing you with a digital version of the question "How did you hear about us?" The survey is conducted entirely by automated means.
Lead tracking is essential to any successful company expansion strategy, as any competent marketer will tell you.
Therefore, a cookie can inform you how visitors found their way to your website, such as via organic search results, paid search results, or a recommendation from another website. Once you have a better understanding of how your visitors locate you, you will be able to attract even more of them.
Lead tracking is a vital component of any marketing campaign, and we must be able to monitor how our customers are discovering our website.
We must be able to track how our consumers are finding our website. Did you pay for each click that brought them to your site? Have you performed a conventional search?
Perhaps you came here via a link on another website. In any case, once we have a better idea of how people are finding our website, we will be able to put more of our web marketing efforts in the appropriate place and concentrate our attention there.
Way 4: Increasing Consumer Awareness Means Cookies Are More Important Than Ever!
The public's knowledge of issues like cookies, tracking, and the inappropriate use of personal data has been steadily expanding over the last several years.
Today, data privacy is becoming a barometer of a company's reputation in and of itself. Eighty per cent of customers claim they have stopped doing business with a brand because the brand utilized their data without their knowledge.
According to a poll that McKinsey carried out in the year 2020, seventy-one per cent of customers in North America said that they would discontinue doing business with a firm if it disclosed private information to a third party without first obtaining the customer's consent.
Failure to provide adequate data protection and a disregard for the privacy rights of end-users is no longer only a matter of ensuring legal compliance; it is also a problem for customer relations and building confidence in a brand.
[BONUS] Way 5: Opt for Zero-Party Cookies!
Your first-party cookies subsequently track customers that visit your website. Think of them as the equivalent of a cashier who watches the customers while they are in the shop and is what you will find online.
The customer is the only source of information used in the zero-party analysis. When a consumer enters a brick-and-mortar store, the cashier can gather data by requesting the client's phone number or email address to enrol them in the store's loyalty program.
When conducted online, zero-party data takes the shape of communication preferences, purchase intents, and other information voluntarily supplied to the business to improve the customer's overall experience of shopping with the brand.
With zero-party data, explicit data sharing takes place, so there is no need to speculate about a customer's intentions or combine information from many websites.
A customer's confidence in a brand and the connection that the brand fosters with them can be strengthened via this strategy. Read more about this information on first and third-party cookies.
Embed Cookies to Enhance Your Online Business
If you utilize cookies on your website, you'll be able to provide your visitors with a more streamlined and individualized browsing experience.
They facilitate frequently found features such as verification and shopping carts. Once monitoring user behaviour, the important data they can assemble could be of critical importance once you're seeking ways to improve your marketing plan and more wholly engage with customers.
Cookies are small text files placed on a user's computer to store and retrieve information about that user. Internet cookies can help you operate a more efficient website and give you useful business insight, but only if you use them correctly and comply with the privacy standards associated with them.
Disclaimer/Disclosure: Investorideas.com is a digital publisher of third party sourced news, articles and equity research as well as creates original content, including video, interviews and articles. Original content created by investorideas is protected by copyright laws other than syndication rights. Our site does not make recommendations for purchases or sale of stocks, services or products. Nothing on our sites should be construed as an offer or solicitation to buy or sell products or securities. All investment involves risk and possible loss of investment. This site is currently compensated for news publication and distribution, social media and marketing, content creation and more. Contact each company directly regarding content and press release questions.. More disclaimer info: http://www.investorideas.com/About/Disclaimer.asp. This article is a third party guest post published content and not the content of Investorideas.com . Learn more about posting your articles at http://www.investorideas.com/Advertise/
Please read Investorideas.com privacy policy: https://www.investorideas.com/About/Private_Policy.asp