Investor Ideas Potcasts #610, Cannabis News and Stocks on the Move; (CSE: AUSA) (OTC: AUSAF) (TSXV: KHRN) (CSE: XBRA) (CSE: DELC)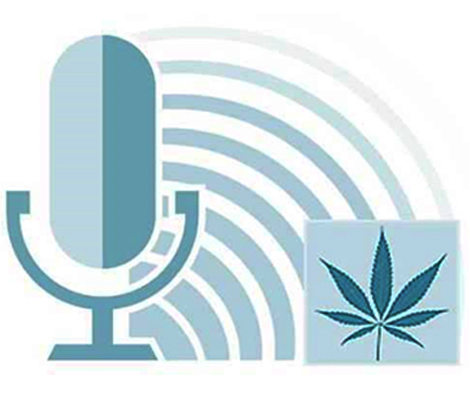 Delta, Kelowna, BC - November 3, 2021 (Investorideas.com Newswire) www.Investorideas.com, a global news source covering leading sectors including marijuana and hemp stocks and its potcast site, www.potcasts.ca release today's podcast edition of cannabis news and stocks to watch plus insight from thought leaders and experts.
Listen to the podcast:
https://www.investorideas.com/Audio/Podcasts/2021/110321-StocksToWatch.mp3
Investor Ideas Potcasts #610, Cannabis News and Stocks on the Move; (CSE: AUSA) (OTC: AUSAF) (TSXV: KHRN) (CSE: XBRA) (CSE: DELC)
Hear Investor ideas cannabis potcast on iTunes
Hear the investor ideas potcast on Spotify
Today's podcast overview/transcript:
Good afternoon and welcome to another episode of Investorideas.com "Potcast" featuring cannabis news, stocks to watch as well as insights from thought leaders and experts.
In today's podcast we look at a few public company announcements.
Terry Booth, CEO, of AUDACIOUS (CSE: AUSA) (OTC: AUSAF) announced that the Company has entered into a term sheet in regards to the formation of a strategic partnership with Golden Triangle Health (GTH), a subsidiary of NR Instant Produce PCL ("NRF"), a leading southeast Asian food manufacturer and distributor based in Thailand, producing its own signature brands private label products and co-packaging lines.
Terry Booth, CEO, said, "This is an Audacious partnership whereby we will take our know-how and IP and help our partner optimize operations, product development and utilize our joint marketing and influencer networks to establish a leader in the rapidly growing Asian CBD market. Tom, who we know firsthand as an exceptional business executive with a strong track record in execution, and his team have built an amazing company already. We had been in talks for some time, but everything accelerated due to our presence at MJBizCon, which enabled us to meet face to face and execute on what we believe will be an exceptional opportunity to establish the AUDACIOUS brand internationally. We are very proud of this partnership that makes us, to the best of our knowledge, the first international company with an operational presence in the Asian legal cannabis market."
Mr. Booth added "We believe in the many benefits of CBD and we have the science to prove it. Our discussions with GTH have been diligent and the entire group is aligned with a strong strategy going forward. Tom is a charismatic man with tonnes of positive energy and a force to be reckoned with in Southeast Asia. AUDACIOUS look forward to building our relationship with GTH and their partners globally."
Tom Kruesopon, Director of GTH, added, "While we have strong brand equity in Thailand and large parts of Asia already, combining with AUDACIOUS will lift our recognition to the next level. The combined know-how and our existing partnerships form a very solid foundation to build what we believe can be one of the most meaningful players in the Asian CBD market. I look forward to working closely with Terry and the amazing team at AUDACIOUS and bringing our existing and new product lines to the Asian markets and likely beyond."
Strategic Rationale
The Thai market for CBD products is in its infancy, as GTH projects the market to reach approximately $1 billion in Thailand at maturity.
Hemp was authorized as legal in January 2021, and a limited number of licenses were granted by the authorities to date, providing early mover advantage to GTH
Provides AUDACIOUS with a well-established partner in a CBD derived from hemp market, poised for rapid growth
Positions AUDACIOUS for further international expansion
Provides an early mover advantage due to the limited number of licenses granted to date
Well aligned with the AUDACIOUS strategy for capital light expansion, as under the deal terms, AUDACIOUS is not required to provide capital for construction, working capital or other purposes
Through GTH's parent company, the partnership will have access to large, well-established distribution networks throughout Thailand, Asia and North America
GTH is authorized to distribute products through e-commerce and B2C networks
Partnership will benefit from being the exclusive distribution partner for Cookies in Asia (excluding Japan). Cookies is the iconic California brand, founded by Berner, one of the most respected entrepreneurs in the cannabis space, among others due to their attention to high-quality genetics.
GTH has access to a broad portfolio of infused and non-infused (industrial hemp) products, diversifying revenue streams
GTH provides AUDACIOUS with the ability to leverage its network of Asian influencers to expand brand and company recognition in this market
The partnership
The purpose of the partnership is to develop GTH into the most meaningful CBD player in the Asian market. AUDACIOUS will provide advisory services, operational intelligence, including cultivation, manufacturing, and product development, and expansion of brand visibility in Thailand and beyond. Further, the potential exists for AUDACIOUS to become an export partner for GTH's Thai product portfolio, to include CBD and Hemp consumables, topicals and other hemp derived commodities. Products will be sold under the GTH brand, as well as through B2B channels under white label agreements.
Under the terms of the agreement, AUDACIOUS and GTH will enter into a share swap in two tranches whereby a total of up to $4 million in shares will be exchanged, contingent upon GTH reaching certain milestones. Each tranche is of equal size (US$2 million), with the second tranche payable only upon GTH achieving profitable operations. Upon completion, AUDACIOUS will obtain an ownership interest of up to 25% in GTH, as well as three board seats.
Khiron Life Sciences Corp. (TSXV: KHRN) (OTCQX: KHRNF), a vertically integrated medical cannabis leader with core operations in Latin America and Europe, announced the opening of Zerenia™ Clinics UK in London as its first International Zerenia™ clinic in Europe. This collectively brings the Company's total clinic count to 15 globally. Both virtual and in-person appointments can be made via the website www.zereniaclinic.co.uk.
Khiron in the United Kingdom
The company is pursuing a consistent approach to improve patient access to medical cannabis and to develop the market for medical cannabis treatments in the UK. The opening of Zerenia™ Clinics UK by an expert team is another step in this direction that expands Khiron's presence in Europe, where medical cannabis sales have grown more than 6x since Q1 2021. Even though Germany will continue to dominate the European market for medical cannabis until at least 2024, industry consultants Prohibition Partners expect the UK medical cannabis market to show the most significant growth of any country in Europe by 2025.
Zerenia™ Clinics UK will build upon Khiron's presence in the UK which started in 2019 when Khiron became a founding member and also the exclusive Latin American supplier for Project Twenty21 which offers a subsidized pricing model for patients in the program to help address barriers to access in the UK market. The Company continues to focus on medical training for healthcare professionals after receiving full Continuing Professional Development ("CPD") accreditation for its digital educational platform, Khiron Academy, and brings its proprietary clinical data generated in LatAm to the UK.
The Zerenia™ Clinic model
In the initial phase of operations, Zerenia™ Clinics UK will focus on pain management and will then expand its therapeutic portfolio to other areas such as mental health, women´s health, neurology and oncology. Though prominently located in London's famous Chelsea district, Zerenia™ Clinics UK will initially focus on supporting patients digitally (or via video-consultations) to enable streamlined access to patients across the UK, many of whom suffer from debilitating conditions. Zerenia™ Clinics UK follows the high-quality standards of personalised cannabinoid-based therapies and pursues precision-based medicine with the central goal to improve patient access to cannabinoid-based therapies.
In LatAm, the proven clinic model Zerenia™ is a patient-centered integrated care model combining traditional and complementary medicine with a focus on treatments with medical cannabis. The 14 Zerenia™ clinics in Colombia and Peru are known for their evidence-based treatments and highly professional applications with over 14,000 individual patients treated to date.
Franziska Katterbach, President Khiron Europe commented, "I am very excited about the opening of Zerenia™ Clinics UK in London with our very experienced local team. This is a great milestone for Khiron and will contribute significantly to the dynamics of developing a market for medical cannabis in the UK. From day one, it has been our goal to improve patient access to medical cannabis where suitable and also create evidence for the effectiveness and tolerability of medical cannabis; opening a UK cannabis clinic is just another logical step to serve patient's and clinician's needs."
Xebra Brands Ltd. (CSE: XBRA), a cannabis company, announced that it has commenced its pre-trial cultivation of cannabis in the Netherlands.
As 1 of only 5 companies to be selected by the Dutch government to participate in trial medicinal cannabis cultivation, Xebra is endeavoring to be awarded 1 of 2 licenses, with a contract for up to 6 years, providing for revenues of up to €70.5 million, to co-supply all pharma-grade cannabis to be sold in the Netherlands.
Cultivation in the Netherlands is conducted in Xebra's indoor facility. Xebra's specific genetic varieties are characterized by high production, compact flowers of excellent quality and fine tasting terpene profiles, with a growth cycle of 12-16 weeks.
Rodrigo Gallardo, President of Xebra, commented, "We are pleased to have commissioned our facility ahead of schedule, allowing us to conduct a pre-trial cultivation crop cycle, prior to commencement of the formal trial in December."
Delic Holdings Corp (CSE: DELC) (OTC: DELCF), a leader in new medicines and treatments for a modern world, released the full entertainment lineup for Meet Delic, the two-day premier psychedelics event on November 6th and 7th. From pop-royalty dance performers and groundbreaking visual experiences to new technologies and research, thought-provoking presentations, and the world's largest psychedelic business expo, there will be something for everyone to explore.
Meet Delic is the largest and most comprehensive event to learn about the intersection of psychedelics, wellness, and business with like-minded visionaries. The entertainment lineup spans the worlds of music, visual technology, and performance art and will be joining headliners Lamar Odom, Duncan Trussell, Alyson Charles, Ifetayo Harvey, Dr. Carl Hart, George Goldsmith, Ekaterina Malievskaia, M.D., Zappy Zapolin, Aubrey Marcus and many more for an unforgettable experience:
Little Miss Nasty, November 6 and 7: Beyoncé, Justin Bieber, Ariana Grande, Britney Spears, Usher, Katy Perry, Nick Jonas and Lady Gaga. These superstars are only some of the artists on this high-energy dance duo's impressive resume. What started as a "rock and roll burlesque" dance show in Los Angeles has evolved into a performance art group and lifestyle brand with global tours and multiple sold-out residencies in Las Vegas, Long Beach and San Francisco.
Sporeganic, November 6 and 7: Scott Hedstrom, whose pseudonym is Sporeganic, has created spectacular live visual experiences at shows for artists such as The Grateful Dead side project Billy & The Kids, STS9, Android Jones and CloZee. As the Technical Director at Vision Agency, he and his team created the psychedelic visuals tool, Microdose VR, which brings audiences on cinematic journeys through psychedelic landscapes. Hedstrom is focused on building the technology behind the upcoming biofeedback VR experience, Chromadose.
DJ David Starfire & Live VJ Jonathan Singer, November 6: This duo will celebrate the legends of psychedelia through a journey of sight and sound during a live tribute featuring the music of The Grateful Dead, The Beatles, Pink Floyd, Jefferson Airplane and Jimi Hendrix. A special live, immersive 360 visual performance set to Pink Floyd's "Set The Controls For The Heart Of The Sun" and Futuristic Psychedelia Dance and Techno themes featuring the music of Tipper, Desert Dwellers and David Starfire will close out the set.
Mindchatter, November 7: New York City-based singer, songwriter and producer Bryce Connolly, who goes by Mindchatter, is known for creating sounds that defy genre and writing lyrics tinged with introspection. His first single "Trippy'' was released in 2019, growing his avid fan base and garnering praise from BBC Radio 1's renowned DJ, Pete Tong. In 2020 Mindchatter debuted his first album, Imaginary Audience, and kicked off his own slate of headlining shows that combine his ethereal beats with one-of-a-kind visual experiences.
Meet Delic is committed to bringing awareness of the science-backed benefits of psychedelics and business opportunities to the mainstream and larger global community by reframing the psychedelic conversation. The twenty hours of panels and keynotes will include an array of topics such as Accelerating Adaptation: What Psychedelic States can teach us about Healing, Aphrodisiacs and Psychedelics: A History of Medicine for Love, Fentanyl in our Drugs, Ketamine: An Intimate Discussion on the New Wonder Drug for PTSD, Deciphering the Medical Potential of Psychedelics, A Discussion with George Goldsmith & Ekaterina Malievskaia featuring Clara Burtenshaw, Psychedelics and Futurism.
Tickets are now available for the two-day experience. For more information please visit, meetdelic.com.
Finally, in a recent news article from MJBiz Daily, "banking giant JPMorgan Chase & Co. informed its brokerage clients they'll no longer be allowed to purchase cannabis-related stocks and securities starting Nov. 8."
Reuters on Tuesday cited an internal JPMorgan letter to brokers that said, in part, "J.P. Morgan (JPMS) has introduced a framework that is designed to comply with U.S. money laundering laws and regulations by restricting certain activities in the securities of U.S. Marijuana Related Businesses."
The New York-based bank's restriction applies to any company that has a "direct nexus to marijuana-related activities," even those that aren't traded on major exchanges such as the Nasdaq, New York Stock Exchange or Toronto Stock Exchange.
After Nov. 8, JPMorgan clients with positions in marijuana companies will be allowed to liquidate their shares, according to the bank's letter.
This pivot by JPMorgan is similar to Credit Suisse Group, which told clients it was calling off all transactions involving marijuana-related companies in the United States earlier this year which reportedly led to a huge selloff of cannabis stocks.
U.S. Cannabis Council CEO Steve Hawkins called JPMorgan's decision "beyond disappointing."
"JPMorgan's new policy is regressive and at odds with the majority of Americans, who want legal, regulated cannabis. What's more, it's self-defeating," Hawkins said in a statement. "The end of federal cannabis prohibition is within sight, and the industry is already growing rapidly. I imagine more than a few JPMorgan customers will take issue with being blocked from one of the hottest industries on the market today. JPMorgan is on the wrong side of history on this and will come to regret its decision."
Industry CEOs also spoke out, such as Doug Chloupek, CEO, Juva Life (CSE:JUVA who commented, "This news is disappointing, but not surprising. In the end, cannabis is still federally illegal and most in the ancillary space ie. insurance, finance, brokers, suppliers, real estate and regulators have used this to their advantage to leverage high fees for typically lackluster services. This is just another blow to the already burdened industry. You can mark it as yet another step backwards in what is supposed to be forward progress. This move will limit the growth of businesses who are working above board, already following a set of complex rules, further pushing the cannabis industry underground and limiting innovation as a whole."
Blake Schroeder, Esq, CEO of Medical Marijuana, Inc. (OTC: MJNA) commented, "The longer we prolong federal cannabis legislation, the more financial institutions we will see making similar statements as JPMorgan. As the first-ever cannabis company to become publicly traded in the US, as well as on OTC Markets, we've witnessed the many ups and downs of cannabis stocks over the years and have been pleasantly surprised that cannabis has been one of the few industries to come out of the pandemic even stronger than before. We've seen positive movement for the industry on both the federal level, with the passage of the 2018 Farm Bill, and many state levels, including the recent passage of California AB 45. We hope that financial institutions and regulators see clearly the positive movement that is happening around the world and, instead of making decisions like this that do more harm than help in keeping people safe from fraud, positively align. We will continue to fight for fair access to financial services for as long as it takes."
Investor ideas reminds all listeners to read our disclaimers and disclosures on the Investorideas.com website and that this podcast is not an endorsement to buy products or services or securities. Investors are reminded all investment involves risk and possible loss of investment.
Learn more about our cannabis podcasts at https://www.investorideas.com/Audio/Potcasts.asp
To hear more Investorideas.com podcasts visit: https://www.investorideas.com/Audio/.
The Investorideas.com podcasts are also available on iTunes (Apple Podcasts), Audible, Spotify, Tunein, Stitcher, Spreaker.com, iHeartRadio, Google Podcasts and most audio platforms available.
Potcasts is now a certified word mark Trademark on the blockchain through Cognate, Inc. CM Certification-Registration Number: 10468217708
Investors can trade these stocks and other ideas on our site using our list of top stock trading apps including Robinhood, Acorn, Stash and others.
About Investorideas.com - News that Inspires Big Investing Ideas
Investorideas.com publishes breaking stock news, third party stock research, guest posts and original articles and podcasts in leading stock sectors. Learn about investing in stocks and get investor ideas in cannabis, crypto, AI and IoT, mining, sports biotech, water, renewable energy, gaming and more. Investor Idea's original branded content includes podcasts and columns: Crypto Corner, Play by Play sports and stock news, Investor Ideas Potcasts Cannabis News and Stocks on the Move podcast, Cleantech and Climate Change, Exploring Mining, Betting on Gaming Stocks Podcast and the AI Eye Podcast.
Disclaimer/Disclosure: Investorideas.com is a digital publisher of third party sourced news, articles and equity research as well as creates original content, including video, interviews and articles. Original content created by investorideas is protected by copyright laws other than syndication rights. Our site does not make recommendations for purchases or sale of stocks, services or products. Nothing on our sites should be construed as an offer or solicitation to buy or sell products or securities. All investing involves risk and possible losses. This site is currently compensated for news publication and distribution, social media and marketing, content creation and more. Disclosure is posted for each compensated news release, content published /created if required but otherwise the news was not compensated for and was published for the sole interest of our readers and followers.
Contact management and IR of each company directly regarding specific questions.
More disclaimer info: https://www.investorideas.com/About/Disclaimer.asp Learn more about publishing your news release and our other news services on the Investorideas.com newswire https://www.investorideas.com/News-Upload/ and tickertagstocknews.com
Global investors must adhere to regulations of each country. Please read Investorideas.com privacy policy: https://www.investorideas.com/About/Private_Policy.asp
Investor Ideas does not condone the use of cannabis except where permissible by law. Our site does not possess, distribute, or sell cannabis products.
Learn more about sponsoring this podcast or be a guest and our other branded content opportunities at Investorideas.com
Follow us on Cannabis Social Media
https://www.facebook.com/Investorideaspotcasts/
https://twitter.com/MJInvestorIdeas
https://www.instagram.com/investorideas_potcast/
Download our Mobile App for iPhone and Android
Contact Investorideas.com
800-665-0411