Investor Ideas Potcasts #606, Cannabis News and Stocks on the Move - (OTC: HCANF), (NASDAQ: ACB) (TSX: ACB), (CSE: DELC), (NASDAQ: VFF)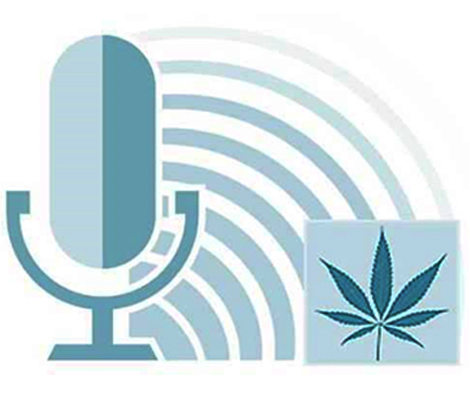 Delta, Kelowna, BC - September 29, 2021 (Investorideas.com Newswire) www.Investorideas.com, a global news source covering leading sectors including marijuana and hemp stocks and its potcast site, www.potcasts.ca release today's podcast edition of cannabis news and stocks to watch plus insight from thought leaders and experts.
Listen to the podcast:
https://www.investorideas.com/Audio/Podcasts/2021/092921-StocksToWatch.mp3
Investor Ideas Potcasts #606, Cannabis News and Stocks on the Move - (OTC: HCANF), (NASDAQ: ACB) (TSX: ACB), (CSE: DELC), (NASDAQ: VFF)
Hear Investor ideas cannabis potcast on iTunes
Hear the investor ideas potcast on Spotify
Today's podcast overview/transcript:
Good afternoon and welcome to another episode of Investorideas.com "Potcast" featuring cannabis news, stocks to watch as well as insights from thought leaders and experts.
In today's podcast we look at a few public company announcements.
Aurora Cannabis Inc. (NASDAQ: ACB) (TSX: ACB), the Canadian company defining the future of cannabinoids worldwide, announced its financial and operational results for the fourth quarter and full year fiscal 2021 ended June 30, 2021.
"We are very pleased with our strategic and financial progress in growing our high-margin medical revenue, rationalizing expenses, strengthening our balance sheet, and reducing our cash burn during fiscal year 2021. Given ongoing challenges in the Canadian adult recreational market, our broad diversification across domestic medical, international medical, and adult recreational segments provides us with underlying strength, stability, and growth opportunities in an evolving industry for global cannabinoids. Additionally, our enviable leadership position as the #1 Canadian LP in global medical cannabis by revenue on a trailing twelve-month basis, supported by regulatory and compliance expertise, is a tailwind that we expect to enable us to ultimately expand into global adult recreational as medical regimes evolve" stated Miguel Martin, Chief Executive Officer of Aurora Cannabis.
"During the quarter, we delivered another strong yet steady performance in domestic medical, the largest federally regulated medical market globally, exceptional year-over-year growth in our high-margin international medical segment, where we remain the #2 Canadian LP by revenue on a trailing twelve-month basis, and quarterly sequential growth in adult recreational which included higher sales of premium cultivars. We are now delighted to announce a long-term supply agreement with Cantek in Israel that we expect to provide us with a steady stream of high-margin revenue that could also evolve into a larger partnership over time. We further believe our Canadian adult recreational segment is poised for recovery due to our product portfolio enhancements coupled with an acceleration of new store openings and rising consumer demand," he continued.
"We have positioned ourselves for long-term success by delivering further improvement in our industry-leading Adjusted gross margin and substantially narrowing our Adjusted EBITDA loss compared to the year-ago period. With annual cost savings of approximately $60 to $80 million across selling, general and administrative ("SG&A"), production cost, facility and logistic expenses, we have a clear pathway to achieve Adjusted EBITDA profitability. Importantly, our considerable cash balance of $440.9 million, substantial improvement in working capital, and strong balance sheet support our organic growth and can be utilized for opportunistic M&A, particularly in the U.S," he concluded.
Delic Holdings Corp (CSE: DELC) (OTCQB: DELCF), the leading psychedelic wellness platform, announced that two-time NBA champion Lamar Odom will headline Meet Delic on November 7. Odom's professional basketball career spanned 15 years, including seven as a forward with the Los Angeles Lakers, earning him NBA championships in 2009 and 2010. He joined LeBron James, Allen Iverson, Tim Duncan and Dwayne Wade as members of the gold-winning U.S. men's basketball team at the 2004 Athens Olympics.
In 2015 Odom was hospitalized in Las Vegas after a near-death overdose that resulted in multiple seizures, strokes and a coma. The upcoming documentary Lamar Odom Reborn chronicles his life, from past traumas and struggles with anxiety and substance abuse to his recovery and healing through psychedelic treatments, meditation and breathwork. Odom's keynote "Fireside Chat: Lamar Odom & Zappy Zapolin: Reborn" will reunite him with the documentary's director for an intimate discussion of his healing journey with psychedelic medicine and a preview of the film.
"We're so honored Lamar will be sharing his personal story of healing with all of us at Meet Delic," said Jackee Stang, co-founder of Delic. "He has shown tremendous courage facing his past traumas and addiction, and his openness to exploring psychedelic treatments is inspiring. We hope his story will open the hearts and minds of more people so we can truly address the growing mental health crisis we're facing."
Meet Delic is committed to bringing awareness of the science-backed benefits of psychedelics and business opportunities to the mainstream and larger global community by reframing the psychedelic conversation. The experiential event will feature dancers, music, 3D-mapping, visual artists, new technologies and research, thought-provoking presentations and one of the world's largest psychedelic business expo. The full lineup of keynote speakers and panelists can be found here.
The twenty hours of panels and keynotes will include an array of topics such as "Why Are Psychedelics Medicine?", "How Big Money is (Already) Playing Psychedelics," "PTSD Reset and Recovery," "Psychedelics & Addiction: an Intimate Discussion on Recovery in a Modern World," "Ketamine Clinics Today, Psilocybin and MDMA Therapy Tomorrow," "Microdosing," "Psychedelic Activism," "Aphrodisiacs and Psychedelics: A History of Medicine for Love", "How Psychedelics Can be Effectively Used for Physical Optimization," and "Drug Use for Grown-Ups." Musical and entertainment acts are scheduled both evenings following the panels and expo.
Meet Delic is a subsidiary of Delic, which is focused on bringing psychedelic wellness to the mainstream. The company does this through an umbrella of related owned and operated businesses to support scaling the impact and reach of treatment, including 1) trusted media and e-commerce platforms and in-person events like Meet Delic to market the services directly to patients and consumers and gain data, 2) a licensed lab to develop IP, R&D and innovative high quality and safe product lines and 3) the largest and most accessible network of physical clinics to administer effective treatments.
Village Farms International, Inc. (NASDAQ:VFF) (TSX:VFF) announced that it has entered into an option agreement whereby the Company has received the irrevocable right to acquire an 80% ownership interest in Netherlands-based Leli Holland B.V. upon payment of EUR 50,000. Leli is one of the ten applicants selected by lottery to receive a license (subject to customary government approval) to legally cultivate and distribute cannabis to retailers (known as "coffee shops") when the Dutch government implements its Experiment to Investigate Closed Cannabis Supply Chains (the "Dutch Supply Chain Experiment", also known by the Dutch acronym "WECG"). The Dutch Supply Chain Experiment, which is scheduled to operate for a minimum of four years with the potential for national expansions, is expected to be the first legal recreational cannabis market in Europe.
The Option Agreement provides for Village Farms to acquire 80% of Leli's shares for a total of EUR 3,950,000 million, of which EUR 950,000 is due and payable to Leli's shareholders upon the exercise of the Option and the remainder due and payable in three installments subject to achievement of certain project development milestones. The option is exercisable at the sole discretion of Village Farms.
Leli and Village Farms plan to construct two indoor Controlled Environment Agriculture (CEA) production facilities, leveraging Leli's track record managing complex regulatory and approval procedures in the Netherlands at the both the federal and local levels, as well as specific cultivation experience, and Village Farms' three-plus decades as a vertically integrated CEA grower, as well as its extensive experience in cultivation, product development and commercialization in the Canadian legal recreational cannabis market. As the majority owner of Leli, Village Farms will be responsible for the development of the project and product commercialization throughout the fully vertically integrated business model, including design and construction of the facilities, operation of the facilities (providing cultivation and harvesting expertise and drying technology), product development and strategy, branding and marketing, leveraging the experience gained in each of these areas through the success of its wholly owned subsidiary, Pure Sunfarms, in Canada.
The total supply requirement for the ten approved producers participating in the Dutch Supply Chain Experiment is specified by the Netherlands government to be approximately a minimum of 65,000 kilograms of dried flower annually. Should the Dutch Supply Chain Experiment be expanded nationally (from the initial approximately 80 coffee shops to the nearly 600 coffee shops) following formal evaluation by the Dutch government during the third year of the program, it is estimated that the Netherlands would require a minimum of 485,000 kilograms of dried flower annually to fulfill demand.
"We view the Dutch Supply Chain Experiment as a critical step toward the broad legalization of recreational cannabis in Europe, and our majority ownership of Leli as both an opportunity to participate in the first recreational market in Europe and a springboard to becoming as major participant in a broader recreational market in Europe," said Michael DeGiglio, CEO Village Farms. "The founders at Leli share our passion for the cannabis plant, our belief in the role of cannabis in health and wellness, our commitment to sustainable growing practices and the advantage of true vertically integrated operations. Village Farms has a long, proven track record as a vertically integrated CEA grower – design and construction of leading-edge facilities, efficient, large-scale operations, product development strategy, branding and marketing – that combined with Leli's local expertise position us for success in this market. Importantly, we also share a common heritage with Leli, with Village Farms achievements and innovations in CEA growing firmly rooted in the deep cultural know-how of the Netherlands growing community."
Mr. DeGiglio concluded, "Building on the successes of Pure Sunfarms in Canada, we look forward to leading the market in another legal, regulated recreational cannabis market, with an existing, large consumer base, in what we hope becomes a national and permanent policy. Europe, more broadly, represents a significant long-term opportunity in cannabis. We will prudently pursue selected markets, led by our recently appointed Vice President, European Business Development and Operations, Orville Bovenschen, who, himself, was born and raised in the Netherlands."
Under current Netherlands law, the sale and use of cannabis for recreational purposes is tolerated, however, production and distribution are strictly prohibited, a policy which believed to negatively impact public order, safety and public health. The Dutch Supply Chain Experiment is intended to determine whether and how controlled cannabis can be legally supplied to coffee shops to address the lack of quality standards and societal impact of cannabis-related crime. Scheduled to be in effect for a minimum of four years (following a one-year preparation period), under the program all coffee shops in the 10 selected cities (currently approximately 80 coffee shops in total) will be legally required to purchase all of their cannabis exclusively from the approved, federally licensed producers ("LPs").
Red Light Oregon, Inc., a 50/50 joint venture of Halo Collective Inc. (NEO: HALO) (OTC: HCANF) and Red Light Holland Corp. (CSE: TRIP) (OTC: TRUFF), today announced preliminary findings from a statistically significant and representative market study of Oregon adults. The market research study (the "Market Research Study") aimed to gather insights on the likely beneficiaries of Measure 109 and the legalization of Psilocybin Services by the Oregon Health Authority for adults in Oregon and help support the Oregon Psilocybin Advisory Board (OPAB) and health officials in making data-informed regulations.
The market research utilized an online survey with 13 questions answered by 473 Oregonians. Data Insights Platform powered the survey to ensure accurate quota sampling. Data scientist Alicia Chen analyzed the data.
Some initial data from the Market Research Study has uncovered:
86% of adults interested in Psilocybin Services are interested in microdosing.
49% of those interested in Psilocybin Services are interested in outcomes such as increasing creativity (35%), exploring their mind (29%), and exploring spirituality (29%).
Oregonians who are not interested in Psilocybin Services because they don't want to pay for them list their largest concern is supporting Big Pharma.
84% of those interested in Psilocybin Services are interested in outcomes to help with their mental health.
While nearly half of all adults (49%) are interested in paying for Psilocybin Services, 37% of adults do not know what psilocybin is. In addition, women, people who have not completed a college degree, and Asian minorities are less likely to understand what psilocybin is.
On average, people would like to pay around $100 for a psilocybin therapy session and approximately $50 for a microdosing session. However, there is a significant difference between those in lower-income brackets and higher-income brackets ($93 vs. $223, respectively).
A trend shows that younger adults are more interested in microdosing than Boomers (94% Gen Z, 74% Boomers), although it did not reach statistical significance in the sample size.
Based on this data, Red Light Oregon has:
Launched a community outreach program to educate the public and health care providers about the latest scientific research around psilocybin and the opportunities of Measure 109. Red Light Oregon will be focusing on reaching out to underserved populations, as seen in the data, which have not had the privilege to be exposed to the potential benefits of psilocybin. The program will utilize Wisdom, a VR app that explains the effects of psilocybin on the brain. You can register to receive more information on: https://redlightoregon.com/.
Launched an advocacy program to educate the Oregon Psilocybin Advisory Board and Oregon health officials around the potential benefits of microdosing and the ability to increase the equity of Measure 109 with regulation specifically addressing microdosing, which is a lower-priced service. Red Light Oregon aims to work with Oregon authorities utilizing Red Light Oregon's legal advisor to bridge the gap between regulations and what the people in Oregon want.
"The data Red Light Oregon has received, so far, from Oregon is showing the immediate need people have for psychedelic services to help with mental health. The data also shows many of them are interested in microdosing," said Todd Shapiro, CEO and Director of Red Light Holland. "Measure 109 is focused on equity, and equity starts with education, which is why we have launched our community outreach program. Oregonians have also shown us their genuine concern around supporting Big Pharma and Red Light Oregon is committed to being the people's company starting by listening to what the people want while advocating for legal access through education, information, and responsible use."
"With 51% of adults interested in Psilocybin Services and 88% of those respondents being interested in microdosing, we believe there is a huge opportunity for a company with our shared expertise to provide the people of Oregon with the best services," added Katie Field, Co-President of Red Light Oregon and President and Executive Director at Halo Collective.
"Psilocybin has meaningful potential to help people grow and heal, and it's everyone's responsibility to make sure the benefits from this natural substance are available to everyone even if they don't make six figures. We are impressed with the OPAB's emphasis on equity and hope this data will help them come up with recommendations that will ensure this goal. For Measure 109 to be equitable, it should also take into account the wants of the younger generation and make sure that group sessions and microdosing are clearly defined in the regulation to increase accessibility to lower-priced Psilocybin Services," said Sarah Hashkes, Co-president of Red Light Oregon and Chief Technology and Innovation Officer of Red Light Holland.
Further data from the survey continues to be analyzed. An official report is estimated to be released to the public, the OPAB and health officials in mid-October.
Measure 109 will make Psilocybin Services available to 21 years and older in Oregon who think they can benefit from them without a need for medical diagnosis. The service must include a required prep-session, psilocybin session in a licensed facility supervised by a licensed facilitator and a possibility of an integration session. On December 31, 2022, the Oregon Health Authority will prescribe forms and regulations necessary for the exact implementation.
Investor ideas reminds all listeners to read our disclaimers and disclosures on the Investorideas.com website and that this podcast is not an endorsement to buy products or services or securities. Investors are reminded all investment involves risk and possible loss of investment.
Learn more about our cannabis podcasts at https://www.investorideas.com/Audio/Potcasts.asp
To hear more Investorideas.com podcasts visit: https://www.investorideas.com/Audio/.
The Investorideas.com podcasts are also available on iTunes (Apple Podcasts), Audible, Spotify, Tunein, Stitcher, Spreaker.com, iHeartRadio, Google Podcasts and most audio platforms available.
Potcasts is now a certified word mark Trademark on the blockchain through Cognate, Inc. CM Certification-Registration Number: 10468217708
Investors can trade these stocks and other ideas on our site using our list of top stock trading apps including Robinhood, Acorn, Stash and others.
About Investorideas.com - News that Inspires Big Investing Ideas
Investorideas.com publishes breaking stock news, third party stock research, guest posts and original articles and podcasts in leading stock sectors. Learn about investing in stocks and get investor ideas in cannabis, crypto, AI and IoT, mining, sports biotech, water, renewable energy, gaming and more. Investor Idea's original branded content includes podcasts and columns: Crypto Corner, Play by Play sports and stock news, Investor Ideas Potcasts Cannabis News and Stocks on the Move podcast, Cleantech and Climate Change, Exploring Mining, Betting on Gaming Stocks Podcast and the AI Eye Podcast.
Disclaimer/Disclosure: Investorideas.com is a digital publisher of third party sourced news, articles and equity research as well as creates original content, including video, interviews and articles. Original content created by investorideas is protected by copyright laws other than syndication rights. Our site does not make recommendations for purchases or sale of stocks, services or products. Nothing on our sites should be construed as an offer or solicitation to buy or sell products or securities. All investing involves risk and possible losses. This site is currently compensated for news publication and distribution, social media and marketing, content creation and more. Disclosure is posted for each compensated news release, content published /created if required but otherwise the news was not compensated for and was published for the sole interest of our readers and followers.
Contact management and IR of each company directly regarding specific questions.
More disclaimer info: https://www.investorideas.com/About/Disclaimer.asp Learn more about publishing your news release and our other news services on the Investorideas.com newswire https://www.investorideas.com/News-Upload/ and tickertagstocknews.com
Global investors must adhere to regulations of each country. Please read Investorideas.com privacy policy: https://www.investorideas.com/About/Private_Policy.asp
Investor Ideas does not condone the use of cannabis except where permissible by law. Our site does not possess, distribute, or sell cannabis products.
Learn more about sponsoring this podcast or be a guest and our other branded content opportunities at Investorideas.com
Follow us on Cannabis Social Media
https://www.facebook.com/Investorideaspotcasts/
https://twitter.com/MJInvestorIdeas
https://www.instagram.com/investorideas_potcast/
Download our Mobile App for iPhone and Android
Contact Investorideas.com
800-665-0411