Investor Ideas Potcasts #509, Cannabis News and Stocks on the Move; (NASDAQ: VFF) (TSXV: NUMI) (NASDAQ: APHA) (OTCQB: PHCG) (NYSE: XXII)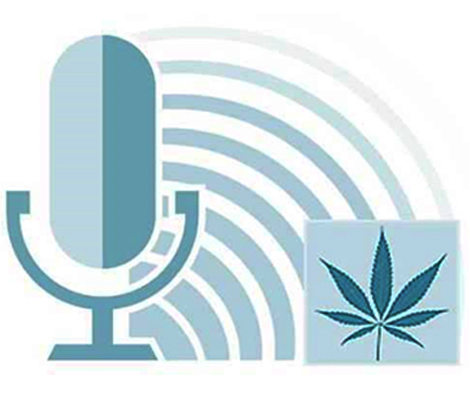 Delta, Kelowna, BC - December 17, 2020 (Investorideas.com Newswire) www.Investorideas.com, a global news source covering leading sectors including marijuana and hemp stocks and its potcast site, www.potcasts.ca release today's podcast edition of cannabis news and stocks to watch plus insight from thought leaders and experts.
Listen to the podcast:
https://www.investorideas.com/Audio/Podcasts/2020/121720-StocksToWatch.mp3
Investor Ideas Potcasts #509, Cannabis News and Stocks on the Move; (NASDAQ: VFF) (TSXV: NUMI) (NASDAQ: APHA) (OTCQB: PHCG) (NYSE: XXII)
Hear Investor ideas cannabis potcast on iTunes
Hear the investor ideas potcast on Spotify
Today's podcast overview/transcript:
Good afternoon and welcome to another episode of Investorideas.com "Potcast" featuring cannabis news, stocks to watch as well as insights from thought leaders and experts.
In today's podcast we will be looking at a few private and public company announcements.
Village Farms International, Inc. (NASDAQ:VFF) (TSX:VFF) today announced further expansion of its Cannabis 2.0 offerings, including its first cannabis-infused gummy products based on the propriety technology of White Rabbit OG.
Exclusive Partnership with White Rabbit OG for Edibles Formulation and Manufacture
Pure Sunfarms has entered into an exclusive partnership agreement with White Rabbit, a BC-based craft cannabis food formulation and development company, for the formulation and manufacture of edible cannabis-infused gummies using White Rabbit's proprietary EAT ME Technology. EAT ME Technology is a proprietary, all-natural emulsion blend that ensures cannabis extract is dispersed equally in each gummy and increases the bioavailability of the THC and CBD molecules, allowing for consistent results and near-perfect dosing. Edibles from both companies will be distributed and sold by Pure Sunfarms under their respective brands.
Pure Sunfarms and White Rabbit cannabis-infused gummies are expected to be the only gummies in Canada that are made using real pure fruit. In addition, they are plant-based, allergen-free, non-GMO, vegan and preservative-free.
"We are thrilled to exclusively partner with White Rabbit OG to develop a unique product made with real fruit. Pure Sunfarms and White Rabbit both share the fundamental belief in providing consumers with a pure cannabis experience, which we know consumers appreciate," said Mandesh Dosanjh, President and Chief Executive Officer, Pure Sunfarms.
"White Rabbit is a true Canadian leader in the formulation of edibles. Combined with the absorption benefits of White Rabbit's EAT ME Technology, we see lots of potential in this rapidly growing segment of the cannabis market."
"As an innovative craft BC brand, aligning ourselves with a partner who shares our vision and values, sees the opportunities for growth and is intuitive about what cannabis consumers are looking for is important to us," said Kyrsten Dewinetz, Co-Founder and Chief Executive Officer, White Rabbit. "We are excited to have partnered with Pure Sunfarms, a well-respected, fast-growing licensed producer, whose approach and commitment to quality is complementary to our own. Together, we look forward to setting the new standard of cannabis edibles, and delivering products that not only taste great, but provide consumers with a high-quality experience."
"This partnership is yet another example of our' prudent, capital-efficient approach to pursuing growth opportunities in cannabis," said Michael DeGiglio, CEO, Village Farms International. "We expect edibles to be an increasingly meaningful part of the Canadian cannabis market and exclusively partnering with a formulation and technology leader allows for the expedited launch of unique products with minimal capital investment."
Pure Sunfarms plans to launch its Pure Sunfarms-branded cannabis-infused gummies in early 2021, while White Rabbit plans to launch its brand to the recreational cannabis retail markets in British Columbia, Alberta, Saskatchewan, and Ontario, as well as nationally through Medical Cannabis by Shoppers in the coming weeks. White Rabbit's first products will consist of Craft Blueberry and Craft Sour Peach flavours, each offered in packs of four 2.5-mg THC per gummy (total of 10-mg THC per pack), with new flavours and potencies to be added in 2021.
The Pure Sunfarms/White Rabbit partnership agreement is initially for a period of two years, with the option to renew the agreement annually thereafter.
Pure Sunfarms Expands Cannabis 2.0 Offering with Launch of High-THC Vapes and Adds New Strains to its Full Spectrum Vape Collection
Building on the success of its full spectrum vape products, which were launched in Ontario, British Columbia and Alberta, Pure Sunfarms will expand its vape product offering with the introduction of new high-THC vape products in the coming weeks. Each 510 cartridge will feature 840-mg to 900-mg of concentrated THC, intended for consumers seeking a high-THC experience.
"Our high-THC vape products have just one ingredient: pure cannabis extract," said Mr. Dosanjh. "They contain no additives, no alternative botanical ingredients, no flavouring agents, no thinning agents, no additional cannabinoids. And like all Pure Sunfarms' products, they offer consumers quality at an attractive price."
Pure Sunfarms will also add two new strains, Critical Kali Mist and Headband, to their full spectrum vape portfolio in the weeks ahead.
Numinus Wellness Inc. (TSXV: NUMI), a company creating an ecosystem of solutions centred on the research, development, and delivery of safe, evidence-based, accessible psychedelic-assisted psychotherapies, has completed the first legal extraction of Psilocybe mushrooms in Canada by a public company for research and development purposes. This follows Numinus' successful completion of the cultivation and harvest of the first legal flush of Psilocybe mushrooms at Numinus Bioscience, the Company's 7,000 square foot analytics and research laboratory.
"Completing the first legal extraction of Psilocybe mushrooms in Canada is a critical next step to providing a natural product for safe, evidence-based psilocybin-assisted psychotherapies to those in need," said Payton Nyquvest, CEO, Founder, and Chairman. "Numinus continues to be a vanguard of positive change for the industry, and this announcement demonstrates our ability to deliver yet another first."
Numinus Bioscience is establishing itself at the forefront of analytical testing for psychedelic substances, as a centre of excellence for psychedelic product research and development, and as an ancillary for psychedelic therapy clinical trials. Health Canada licences, scientific expertise, and state-of-the-art technologies facilitate ongoing innovation, while revenue from high-throughput contract cannabis testing is reinvested to further its psychedelic initiatives.
"This is an important milestone in our comprehensive research strategy, following our successful harvest announced in October," said Sharan Sidhu, Science Officer and General Manager. "In the extraction process, Numinus Bioscience's goal is to optimize Psilocybe mushrooms to standardize psilocybin and multiple therapeutically important components, increasing the efficacy of the extract. To further our position as a centre of excellence in the space, we are in the process of submitting amendments to supply the extract for use in clinical trials and the Special Access Programme, which, when accepted, will mark a significant move forward in scaling the delivery of psychedelic-assisted therapies."
"While direct comparisons cannot be made, there is a clear recognition in the cannabis space that synthetic cannabinoids are far less attractive than naturally occurring cannabinoids," indicated Dr. Evan Wood, Numinus' Chief Medical Officer. "Numinus is of the view that, ultimately, nature knows best, and we're excited to be at the forefront of exploring the fascinating world of working with Psilocybe mushrooms as part of a focused drug development program."
This announcement follows Numinus' advocacy work that contributed to Health Canada's groundbreaking announcement of its intention to revise the Special Access Programme (SAP) to permit access to MDMA and psilocybin-assisted psychotherapy in the same way other investigational medications are accessed in Canada. In addition, earlier this week Numimius announced the exciting acquisition of Montreal -based Mindspace Psychology Services Inc (DBA Mindspace Wellbeing) bringing together the capabilities of two leading Canadian organizations to develop and scale delivery of evidence-based psychedelic-assisted psychotherapy.
Health Canada's Notice of Intent regarding the SAP will be open for public consultation and comments for the next 60 days, and Numinus strongly encourages the community to weigh in on the benefits of the revision. View the notice here: http://www.gazette.gc.ca/rp-pr/p1/2020/2020-12-12/html/notice-avis-eng.html#nb2.
To share comments and thoughts related to the SAP, please email hc.csd.regulatory.policy-politique.reglementaire.dsc.sc@canada.ca.
Aphria Inc. (TSX: APHA) (NASDAQ: APHA), a leading global cannabis company inspiring and empowering the worldwide community to live their best life, today announced the launch of Broken Coast Cannabis Inc.'s newest innovation and proprietary strain, Pipe Dream.
With its unique and distinctive characteristics, which include a bold bud structure, strong smell and look, and a spicy-gas profile with high THC (18-24%) content, 'Pipe Dream' was ultimately selected as the newest Broken Coast flower strain after 15-months of careful testing at its British Columbia-based cultivation facility.
"There aren't many cannabis plants that are genetically different to what's out there," said Kevin Anderson, Broken Coast's Head Grower. "To find a plant that scores so high in all regards of our testing is really one in several hundred - it's very rare. Pipe Dream is the one in several hundred and we think Canadians will really love the spicy and gassy profile, as it's truly different to anything else in our current strain offering but still the high-quality product consumers have come to expect from Broken Coast."
To unearth a cultivar worthy of the Broken Coast brand required the master grow team to plant, nurture and evaluate thousands of seedlings, seeking to identify and accentuate the traits that produce a truly exceptional smoke. Some felt a flower this special was nothing but a Pipe Dream. Now Canadians can decide for themselves.
Pipe Dream has a very dense and round bud structure thickly covered with bright trichomes. The lime green and purple flower also has a touch of fruitiness within its spicy and pungent profile. Pipe Dream is available in BC in 3.5g whole flower online and in retail and will be rolling out to the rest of the country (except for Quebec) over the next few months. In addition, 5g and 10g formats are also available to medical clients.
This is the second innovation recently launched by Broken Coast, following the recently announced expansion of its product portfolio and entry into the 2.0 market with the launch of 510 vapes.
Pure Harvest Corporate Group, Inc. (OTCQB: PHCG), a publicly-traded holding company focused on emerging and high-growth industries, announced the development of a cannabinoid compound which the Company believes has numerous applications as a versatile product ingredient. The working name for the cannabinoid compound is "Complex 612."
"Complex 612 is a patent pending formulation created through extracting and compressing specific compounds within the hemp plant. Together with the addition of an antioxidant synergist to augment bioavailability and predictably of the experience in the 'vehicle' it is utilized within traditional, functional foods, confections, and beverages. Complex 612 also serves as a catalyst when paired with a variety of active compounds from plants including mushrooms, adaptogens, nootropics and others," said Dr. James Rouse, NMD, Test Kitchen Chief Formulator. "The possibilities are limitless."
"We believe Complex 612 and the wide variety of products and product enhancements that will come from it will be a game changer for the Company and this industry," stated Matthew Gregarek, CEO, Pure Harvest Corporate Group. "We are already far down the road in our product development and planned roll-out and we are extremely excited to bring this product to market.
"Renowned cannabis attorney Donnie Emmi will officiate the product development and launch as CEO of our wholly owned subsidiary Test Kitchen and world-class marketing consultants Shipyard are handling everything from branding to our go-to-market strategy.
"I believe that I have truly assembled an All-Star team worthy of this tremendous innovation and am so immensely proud of what we've done and excited about what the very near future holds for Pure Harvest and its shareholders," added Gregarek.
22nd Century Group, Inc. (NYSE: XXII), a leading plant-based, biotechnology company focused on tobacco harm reduction, very low nicotine content tobacco, and hemp/cannabis research, announced today that it was granted a new U.S. patent related to the control of cannabinoid and terpene production in plants. This new intellectual property exclusively provides 22nd Century with unique and powerful tools to alter the cannabinoid biosynthesis pathway in hemp/cannabis plants.
"We are delighted to receive this patent, which is the result of work carried out by our own scientists. This important, new technology will allow us to genetically modify hemp/cannabis plants to modulate their cannabinoid and terpene profiles in order to tailor these plants' therapeutic qualities and enhance the consumer's hemp/cannabis experience," said Juan Sanchez Tamburrino, Ph.D., vice president of research & development at 22nd Century Group. "Our patent application describes eight promoters, which are essentially molecular on/off switches, covering all of the major steps in the cannabinoid biosynthesis pathway. Typically, developing hemp/cannabis plants with new cannabinoid or terpene profiles could take 10 to 20 years using traditional breeding methods. Now, with the combined technologies and know-how of 22nd Century and KeyGene, we expect to shorten the development timeline to create new, differentiated, hemp/cannabis plant lines in just 4 to 5 years. Doing so will provide the Company and its potential licensees and customers with significant competitive advantage as hemp/cannabis continues to penetrate the life science, consumer product, and pharmaceutical markets."
"At 22nd Century Group, we take a scientific and solutions-oriented approach to advancing ground-breaking, plant-based technology. We are excited to secure this patent, and we believe that it demonstrates our unique and leading role in plant science innovation within the $100 billion global hemp/cannabis market," said James A. Mish, chief executive officer of 22nd Century Group.
The new patent, published as U.S. Patent No. 10,787,674 B2 and entitled "Trichome specific promoters for the manipulation of cannabinoids and other compounds in glandular trichomes," enables 22nd Century to develop and deliver new hemp/cannabis plants that are designed to produce cannabinoids more efficiently. The Company can potentially increase the yield of plants, stabilize the level of cannabinoids that are produced, and create custom cannabinoid profiles optimized for specific therapeutic uses. 22nd Century will also be able to potentially modulate the terpene levels within the plant - increasing them to deliver new strains of cannabis for the adult-use/recreational market and reducing them to remove the odor and taste for improved application in foods and beverages.
Cannabinoids, such as CBD, CBC, and CBG, are valuable compounds that hold great promise for the development of new medicines and other therapeutic applications. Cannabis sativa is the only plant species that produces significant amounts of these compounds including more than one hundred different cannabinoids in varying quantities. In nature, cannabis plants restrict production of these potentially toxic compounds to the trichomes which are tiny hair-like stems and globes that grow on the surface of the plant. To successfully manipulate cannabinoids, the Company's new technology activates molecular promoters, "on/off switches," specifically and only in the plant's trichomes where the majority of cannabinoids are produced. These regulatory sequences dynamically enhance or restrict gene expression levels, controlling the expression of genetic information that leads to the production of cannabinoids.
Investor ideas reminds all listeners to read our disclaimers and disclosures on the Investorideas.com website and that this podcast is not an endorsement to buy products or services or securities. Investors are reminded all investment involves risk and possible loss of investment.
Learn more about our cannabis podcasts at https://www.investorideas.com/Audio/Potcasts.asp
Hear Investor ideas cannabis potcast on iTunes
Hear the investor ideas potcast on Spotify
To hear more Investorideas.com podcasts visit: https://www.investorideas.com/Audio/.
Investorideas.com podcasts are also available on iTunes, Spotify, Google Play Music, Stitcher, Spreaker, YouTube via Spreaker, iHeartradio and Tunein.
Potcasts is now a certified word mark Trademark on the blockchain through Cognate, Inc. CM Certification-Registration Number: 10468217708
Investors can trade these stocks and other ideas on our site using our list of top stock trading apps including Robinhood, Acorn, Stash and others.
About Investorideas.com - News that Inspires Big Investing Ideas
Investorideas.com is a recognized news source publishing third party news, research and original financial content. Learn about investing in stocks and sector trends with our news alerts, articles, podcasts and videos, looking at cannabis, crypto, AI and IoT, mining, sports biotech, water, renewable energy and more. Investor Idea's original branded content includes the following podcasts and columns: Crypto Corner, Play by Play sports and stock news column, Investor Ideas Potcasts Cannabis News and Stocks on the Move podcast and column, Cleantech and Climate Change, Exploring Mining the AI Eye.
Disclaimer/Disclosure: Investorideas.com is a digital publisher of third party sourced news, articles and equity research as well as creates original content, including video, interviews and articles. Original content created by investorideas is protected by copyright laws other than syndication rights. Our site does not make recommendations for purchases or sale of stocks, services or products. Nothing on our sites should be construed as an offer or solicitation to buy or sell products or securities. All investing involves risk and possible losses. This site is currently compensated for news publication and distribution, social media and marketing, content creation and more. Disclosure is posted for each compensated news release, content published /created if required but otherwise the news was not compensated for and was published for the sole interest of our readers and followers. Contact management and IR of each company directly regarding specific questions.
More disclaimer info: https://www.investorideas.com/About/Disclaimer.asp Learn more about publishing your news release and our other news services on the Investorideas.com newswire https://www.investorideas.com/News-Upload/ and tickertagstocknews.com
Global investors must adhere to regulations of each country. Please read Investorideas.com privacy policy: https://www.investorideas.com/About/Private_Policy.asp
Investor Ideas does not condone the use of cannabis except where permissible by law. Our site does not possess, distribute, or sell cannabis products.
Learn more about sponsoring this podcast or be a guest and our other branded content opportunities at Investorideas.com
Follow us on Cannabis Social Media
https://www.facebook.com/Investorideaspotcasts/
https://twitter.com/MJInvestorIdeas
https://www.instagram.com/investorideas_potcast/
Download our Mobile App for iPhone and Android
Contact Investorideas.com
800-665-0411