Investor Ideas Potcasts, Cannabis News and Stocks on the Move; Episode 487 (TSXV: META) (CSE: HITI) (OTCQB: HITIF) (OTC: CHNC)
Today's podcast sponsored by Cannabis Suisse Corp. (OTC: $CSUI), a fully licensed cannabis cultivation and distribution company in Switzerland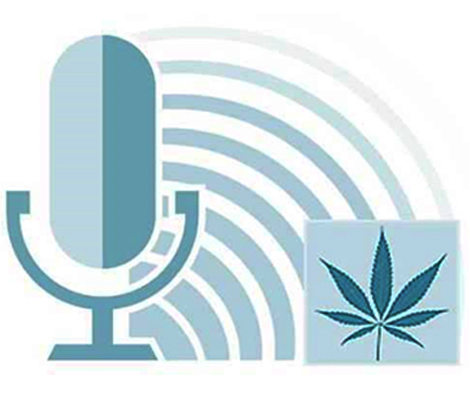 Delta, Kelowna, BC - October 28, 2020 (Investorideas.com Newswire) www.Investorideas.com, a global news source covering leading sectors including marijuana and hemp stocks and its potcast site, www.potcasts.ca release today's podcast edition of cannabis news and stocks to watch plus insight from thought leaders and experts.
Listen to the podcast:
https://www.investorideas.com/Audio/Podcasts/2020/102820-StocksToWatch.mp3
Investor Ideas Potcasts, Cannabis News and Stocks on the Move; Episode 487 (TSXV: META) (CSE: HITI) (OTCQB: HITIF) (OTC: CHNC)
Hear Investor ideas cannabis potcast on iTunes
Hear the investor ideas potcast on Spotify
Today's podcast overview/transcript:
Good afternoon and welcome to another episode of Investorideas.com "Potcast" featuring cannabis news, stocks to watch as well as insights from thought leaders and experts.
Today's podcast is sponsored by Cannabis Suisse Corp. (OTC: CSUI ), a fully licensed cannabis cultivation and distribution company in Switzerland, for recreational tobacco products and medical CBD oils. The Company's facilities for producing cannabis are based in Dietikon, Switzerland, and contain the art surveillance equipment to enable an around the clock webcast. Cannabis Suisse grows high quality, organic cannabis with sustainable, all-natural principles. The Company's products are laboratory tested to ensure the end users have access to a standardized, safe and consistent product. Cannabis Suisse proprietary trademarked MoldStandard is a quantitative microbiology method for analyzing yeast and mold counts in harvested cannabis plants. Cannabis Suisse proprietary trademarked CannaMec is a method for quantifying and removing residual solvents during packaging and storage of CBD products. Cannabis Suisse Corp. currently sells via a distribution network of Swiss retailers and online shops, under the retail brand Alpine Cannabis.
In today's podcast we look at a few public and private company announcements.
Meta Growth Corp. (TSXV: META) and High Tide Inc. (CSE: HITI) (OTCQB: HITIF) announced that, at the special meeting of shareholders of META held yesterday, the shareholders of META voted in favour of a special resolution to approve the previously announced proposed business combination pursuant to which High Tide will acquire all of the issued and outstanding common shares of META by way of a plan of arrangement under the Business Corporations Act, as further described in the joint news release issued by META and High Tide on August 21, 2020. The Arrangement required approval by 66 ⅔% of the votes cast by META shareholders present in person or represented by proxy at the Meeting.
The Arrangement will create:
Canada's Largest Cannabis Retailer with $1481 million in Annualized Revenue
Annual Cost and Operational Synergies of Approximately $8 million to $9 million
A strong Balance Sheet to Support Growth
A total of 102,113,758 META Shares, representing approximately 43.1% of the outstanding META Shares, were represented in person or by proxy at the Meeting. Of the votes cast with respect to the Arrangement, an aggregate of 102,063,111 META Shares were voted in favour of the Arrangement, representing approximately 99.95% of the votes cast on the resolution approving the Arrangement.
It is expected that META will apply for a final order from the Court of Queen's Bench of Alberta in respect of the Arrangement on October 28, 2020. Completion of the Arrangement remains subject to receipt of required regulatory and court approvals and other customary closing conditions, which are set out in the arrangement agreement between META and High Tide dated August 20, 2020, a copy of which can be found on the SEDAR profiles of META and High Tide at www.sedar.com. Assuming that the conditions to closing of the Arrangement are satisfied or waived, it is anticipated that the Arrangement will be completed on or before the end of November. Further information about the Arrangement is set forth in the materials prepared by META in respect of the Meeting, which were mailed to META shareholders and filed under META's profile on SEDAR at www.sedar.com.
Ikanik Farms, Inc. announced that its wholly owned, CBD-focused subsidiary, Ikanik Life has expanded its action sports family with the addition of snowboarding phenom, Toby Miller.
"We are excited to welcome Toby to the Ikanik family and participate in his athletic progression. Toby's love for snowboarding is contagious and his unique approach to competing in the halfpipe makes him a global fan favorite," said Brian Baca, CEO of Ikanik Farms.
Toby kicked off his professional career by winning the USASA Nationals title and major sponsors by the age of 13. His career trajectory has continued to over the years, with 2018 being a breakout season for Miller, as he exploded onto the pro scene and made a statement by owning three podiums in major halfpipe competitions. Last season, Toby stole the show at X Games in Aspen, Colorado and won a bronze medal in the men's snowboarding halfpipe event.
Toby is focusing on the 2022 Olympic Games in China, with an intense training regimen that is preparing him both mentally and physically to be a leader, in his first of many winter Olympics. He trains with Ikanik Farms board member and US Snowboarding coach JJ Thomas, alongside Shaun White. Toby and Shaun have been riding together since he was 13 years old, and now they will be pushing each other as they each try to earn a spot on the US Olympic halfpipe team this season.
"I'm grateful to have partnered up with Ikanik Life CBD to help maintain longevity in the sport I love," said Miller. "Focusing on personal care and training is my top priority."
China Infrastructure Construction Corp. (OTC:CHNC) announced its merger with Pharmacology University, Inc., a global leader in the field of medical cannabis education that markets its services under the brand Pharmacology University. More to the point, CHNC joining forces with Pharmacology University Inc. and Precision Research Institute has created one of the most complete companies in the cannabis industry. COO Elizabeth Hernandez explains the reasons behind the decision: "While pursuing my dream, I had wanted to unite forces with a company in the Cannabis Industry and that is when I found Pharmacology University. The synergy between the two companies has been superb and we are positioning ourselves to become the high-end authority of the Cannabis Research Industry. Now this journey finally feels complete. Riding this new wave of inspiration, we are deeply committed to produce revenue generating models and building shareholder value."
The merger of CHNC, which is publicly traded on OTC markets under the ticker symbol CHNC, provides the framework for Pharmacology University to expand its focus into cannabis clinical trials and bolstering its education offerings.
Founded in 2010, Pharmacology University offers educational products and consulting services in the United States, Puerto Rico, Latin and South America; to train doctors, dispensary owners, growers, lawyers, and other professionals on the palliative and myriad health benefits of cannabis. The company also has partnered with private accredited universities to offer an intensive master's certification program in cannabis science and is now the top international provider of medical cannabis education.
In addition to its classroom education, Pharmacology University owns and operates Canna Law Magazine, which is a digital informational piece that provides cultural enrichment to the cannabis entrepreneur. The magazine has biweekly editions and informs the public about the most recent legal cases in the cannabis industry worldwide, also providing strategies by which its readers can avoid finding themselves in legal situations for lack of knowledge. Canna Law Magazine is currently available in English, Spanish, Portuguese, Italian and Arabic, and it is being developed to be published in Chinese and Hindi. To view the magazine, visit www.cannalawmagazine.com.
"We want to be pioneers in the search for the truth with actual clinical trials, in regards to how cannabis can be utilized," says Pharmacology University In-House Legal Counsel, Anne Graham. "Predominantly because the number one problem for people that are set against using cannabis as medicine is simply due to the fact that the cannabis industry has not produced sufficient medical studies," she says.
The global market for medical cannabis (also known as medical marijuana), is expected to reach more than $150 billion annually by 2027, according to a 2019 report by ResearchAndMarkets.com. The anticipated growth is driven in large part by the legalization of cannabis for medical use in Europe, as well as the passage in the U.S. of the Hemp Farming Act of 2018, which legalized hemp, a variety of the Cannabis Sativa species that has less than 0.3% concentration of tetrahydrocannabinol (THC). And although many companies are looking to capitalize on the industry's projected growth by opening dispensaries, cannabis farms, or manufacturing facilities, Pharmacology University sees limitless opportunities in the education space.
Says Dr. Jose Torres, International Medical Director for Pharmacology University, "The endocannabinoid system is represented in every organ and system in the body. That means that at times, we could have deficiencies, just like now and again, our bodies present insufficiencies of minerals and vitamins; accordingly, the human body could also lack endocannabinoids." Preliminary research indicates that the scarcity of endocannabinoids may be the root of various illnesses, such as epilepsy and even certain types of cancer, he adds. By becoming a pioneer in clinical trials to explore more than 120 cannabis molecules, the newly formed public company aims to equip healthcare professionals and others in the industry with the information and knowledge to help millions of people through the use of cannabis in medical treatments.
"We had a vision when we started ten years ago, and 2021 will be our dream becoming a reality," says Katerin Osuna, International Director of Marketing and Public Relations of Pharmacology University, Magister in Audiovisual Communications and Advertising Content, from the Autonoma University of Barcelona, Spain. "We look forward to being the world leader in cannabis clinical studies."
The Mental Health Commission of Canada (MHCC) announced funding 14 community-based research projects that will explore how cannabis use affects underserved populations across the country. Each project will receive funding of up to $100,000 over two years, for a total research investment of $1.4 million.
Following the community-based research model, each community under study will lead its own project, participate in every phase of the research, and benefit from positive social change that occurs as a result of the findings.
"We are excited to see community-based research projects across Canada that will build capacity and new knowledge, directly benefit communities, and influence public policy," said Dr. Joanna Ochocka, co-director at the Centre for Community Based Research (CCBR). "Collectively, these projects could create stronger, more responsive and supportive communities, especially for those people who lack power or opportunity or who are vulnerable in some way."
The projects will address significant gaps in research on cannabis and mental health among Indigenous, Metis, 2SLGBTQ+, senior, immigrant, refugee, ethnocultural, and racialized (IRER) populations, as well as other communities who experience layers of oppression.
One example is the initiative to be undertaken by the Centre for Resilience and Social Development (CRSD). "It's important to examine the link between mental health and cannabis use through social, political and economic lenses," said CRSD project manager Aber Abdulle, who will be looking at how these factors intersect among IRER populations, while striving to bolster community engagement and empower young people.
Six of the projects will include initial examinations of cannabis use and mental health in Metis and First Nations communities - some of the first Indigenous-led research of its kind.
"These six projects offer an opportunity for First Nations and Metis to invest in research that honours their own language and culture, the foundation of their world views," said Dr. Carol Hopkins, executive director at the Thunderbird Partnership Foundation. "That's a step in the right direction toward the decolonization of Indigenous knowledges."
For Krista Benes, director of the MHCC's mental health and substance use team, this investment marks an exciting step toward more inclusive research. "No one is better equipped to explore the relationship between cannabis and mental health in marginalized communities than the people from those communities. We're all experts in our own right."
Quick Facts
Six of the 14 funded projects are Indigenous-led.
This research will be the first to examine cannabis use and mental health in Metis communities.
This research will be among the first Indigenous-led examinations of cannabis use and mental health.
Research led by Philippe Lucas, a Graduate Researcher at the University of Victoria and VP Global Patient Research and Access at Tilray, announced that his research has found that medical cannabis use is associated with self-reported reductions and even discontinuation of alcohol use amongst authorized Canadian patients.
The results stem from the Canadian Cannabis Patient Survey 2019 (CCPS 2019), a large national cross-sectional survey that gathered comprehensive information on patient demographics, patterns of cannabis use, and self-reported use of prescription drugs, alcohol, tobacco, and illicit drugs before and after medical cannabis initiation from 2102 Canadian medical cannabis patients registered with Tilray, a global pioneer in medical cannabis research and production.
"The results of CCPS 2019 add to a growing body of evidence that medical cannabis use is often associated with reductions in the use of other substances, including alcohol, opioids, tobacco and illicit drugs" says Lucas. "Since alcohol is the most prevalent recreational substance in the world, and its use results in significant rates of criminality, morbidity and mortality, these findings may result in improved health outcomes for medical cannabis patients, as well as overall improvements in public health and safety."
These results were recently published in the International Journal of Drug Policy in a paper titled Reductions in alcohol use following medical cannabis initiation: results from a large cross-sectional survey of medical cannabis patients in Canada co-authored by Susan Boyd (University of Victoria), M-J Milloy (University of British Columbia) and Zach Walsh (University of British Columbia, Okanagan).
Overall, 973 survey participants reported past or current alcohol use, with 419 (44%) reporting decreases in alcohol usage frequency over 30 days, 323 (34%) decreasing the number of standard drinks they had per week, and 76 (8%) reporting no alcohol use at all in the 30 days prior to the survey. Being younger than 55 years and reporting higher rates of alcohol use prior to initiating medical cannabis use were both associated with greater odds of reducing alcohol use, and having an intention to use medical cannabis to reduce alcohol consumption was associated with significantly greater odds of both reducing and ceasing alcohol use altogether.
Once again, today's podcast is sponsored by Cannabis Suisse Corp. (OTC: CSUI ), a fully licensed cannabis cultivation and distribution company in Switzerland, for recreational tobacco products and medical CBD oils. The Company's products are laboratory tested to ensure the end users have access to a standardized, safe and consistent product. Cannabis Suisse Corp. currently sells via a distribution network of Swiss retailers and online shops, under the retail brand Alpine Cannabis.
Investor ideas reminds all listeners to read our disclaimers and disclosures on the Investorideas.com website and that this podcast is not an endorsement to buy products or services or securities. Investors are reminded all investment involves risk and possible loss of investment.
Investors can trade these stocks and other ideas on our site using our list of top stock trading apps including Robinhood, Acorn, Stash and others.
Learn more about our cannabis podcasts at https://www.investorideas.com/Audio/Potcasts.asp
Hear Investor ideas cannabis potcast on iTunes
Hear the investor ideas potcast on Spotify
To hear more Investorideas.com podcasts visit: https://www.investorideas.com/Audio/.
Investorideas.com podcasts are also available on iTunes, Spotify, Google Play Music, Stitcher, Spreaker, YouTube via Spreaker, iHeartradio and Tunein.
Potcasts is now a certified word mark Trademark on the blockchain through Cognate, Inc. CM Certification-Registration Number: 10468217708
About Investorideas.com - News that Inspires Big Investing Ideas
Investorideas.com is a recognized news source publishing third party news, research and original financial content. Learn about investing in stocks and sector trends with our news alerts, articles, podcasts and videos, looking at cannabis, crypto, AI and IoT, mining, sports biotech, water, renewable energy and more. Investor Idea's original branded content includes the following podcasts and columns: Crypto Corner, Play by Play sports and stock news column, Investor Ideas Potcasts Cannabis News and Stocks on the Move podcast and column, Cleantech and Climate Change, Exploring Mining the AI Eye.
Disclaimer/Disclosure: Investorideas.com is a digital publisher of third party sourced news, articles and equity research as well as creates original content, including video, interviews and articles. Original content created by investorideas is protected by copyright laws other than syndication rights. Our site does not make recommendations for purchases or sale of stocks, services or products. Nothing on our sites should be construed as an offer or solicitation to buy or sell products or securities. All investing involves risk and possible losses. This site is currently compensated for news publication and distribution, social media and marketing, content creation and more. Disclosure is posted for each compensated news release, content published /created if required but otherwise the news was not compensated for and was published for the sole interest of our readers and followers. Contact management and IR of each company directly regarding specific questions.
Disclosure: Cannabis Suisse Corp. (OTC: CSUI),is a paid featured company on Investorideas.com
More disclaimer info: https://www.investorideas.com/About/Disclaimer.asp Learn more about publishing your news release and our other news services on the Investorideas.com newswire https://www.investorideas.com/News-Upload/ and tickertagstocknews.com
Global investors must adhere to regulations of each country. Please read Investorideas.com privacy policy: https://www.investorideas.com/About/Private_Policy.asp
Investor Ideas does not condone the use of cannabis except where permissible by law. Our site does not possess, distribute, or sell cannabis products.
Learn more about sponsoring this podcast or be a guest and our other branded content opportunities at Investorideas.com
Follow us on Cannabis Social Media
https://www.facebook.com/Investorideaspotcasts/
https://twitter.com/MJInvestorIdeas
https://www.instagram.com/investorideas_potcast/
Download our Mobile App for iPhone and Android
Contact Investorideas.com
800-665-0411