Investor Ideas Potcasts, Cannabis News and Stocks on the Move; Episode 432 (CSE: LIB) (NASDAQ: NEPT) (TSX: NEPT) (TSXV: N) (CSE: BILZ) (NYSE: IFF) (TSXV: NRTH) (TSX: AVCN)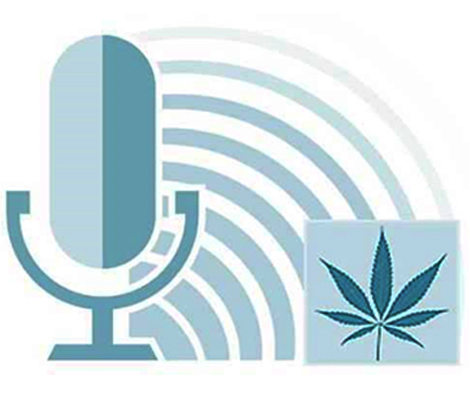 Delta, Kelowna, BC - June 22, 2020 (Investorideas.com Newswire) www.Investorideas.com, a global news source covering leading sectors including marijuana and hemp stocks and its potcast site, www.potcasts.ca release today's podcast edition of cannabis news and stocks to watch plus insight from thought leaders and experts.
Listen to the podcast:
https://www.investorideas.com/Audio/Podcasts/2020/062220-StocksToWatch.mp3
Investor Ideas Potcasts, Cannabis News and Stocks on the Move; Episode 432 (CSE: LIB) (NASDAQ: NEPT) (TSX: NEPT) (TSXV: N) (CSE: BILZ) (NYSE: IFF) (TSXV: NRTH) (TSX: AVCN)
Hear Investor ideas cannabis potcast on iTunes
Hear the investor ideas potcast on Spotify
Today's podcast overview/transcript:
Good afternoon and welcome to another episode of Investorideas.com "Potcast" featuring cannabis news, stocks to watch as well as insights from thought leaders and experts.
In today's podcast we look at a few public company announcements.
Liberty Leaf Holdings Ltd. (CSE: LIB)(OTC: LIBFF) announced that it has entered into an agreement with Nova Mentis Biotech Corp., pursuant to which LIB will acquire, by way of share exchange, 100 per cent of all of the issued and outstanding securities of NOVA.
Highlights of the Transaction:
LIB gains NOVA's current net cash balance of approximately $1.2M CDN;
Adds synergistic accompaniment to LIB's operating and licensed cannabis assets within the health and wellness sector;
Bolsters roster of personnel who possess experience within scientific and R&D community; and
Provides opportunity for intellectual property creation as NOVA advances its research mandate.
NOVA is a research and development driven company that is focused on investigating the anti-inflammatory effects of psilocybin in underexplored metabolic indications such as obesity and diabetes. NOVA is of the view that its target indications represent vast and growing segments of the population. For example, in the United States, more than 10.5% of the population has Diabetes, which represents approximately 34.2 million people. Diabetes treatment can bare significant economic burden to patients with the average out of pocket monthly cost being estimated at $360 USD. According to a report by Fortune Business Insights, the global diabetes drug market size was valued at USD $48 Billion in 2018 and is projected to reach USD $78 Billion by 2026. Increasing societal prevalence of sedentary lifestyles coupled with vast access to inexpensive and nutritionally void food options are likely to contribute to further incidence of obesity and diabetes in the future. According to the National Center for Health Statistics, 39.8% of the US population aged 20 and over were considered obese in 2016, with an additional 31.8% being considered overweight. Obese individuals have a significantly higher incidence of depression (close to 30%) compared to the general population. Bidirectionally, according to the CDC, about 43% of depressed people are obese.
The strong therapeutic potential of psilocybin has emerged for a wide range of disorders, primarily mental health related. NOVA is focusing on a cohort group that has been very difficult to treat, both acutely and also in a sustainable way. This group of individuals have an overlap in two widespread and very important indications, obesity and depression. These comorbid conditions share inflammation as an important common mediator. NOVA's pre-clinical scientific study thus far is focused on targeting the gut-brain axis to modulate inflammation in this context. The aim is to utilize the unique properties of psilocybin to address both physiological and behavioural factors in obesity and comorbid depression.
NOVA was founded and is led by Dr. Aylia Mohammadi. Dr. Mohammadi obtained her PhD in Biological Physics from the Donnelly Centre for Cellular & Biomolecular Research at the University of Toronto, and subsequently completed a postdoctoral fellowship at the
Lunenfeld-Tanenbaum Research Institute at Mount Sinai Hospital in Toronto. Aylia is a TEDx speaker, and has presented her work at international conferences. Her graduate training was inherently multidisciplinary, integrating techniques in molecular biology, neuroscience, and genetics. For her postdoctoral research, she examined underlying molecular mechanisms of inflammatory bowel disease, giving her a strong and relevant background to guide NOVA's scientific aims.
"Recent scientific advancement coupled with shifting opinions amongst, both the medical and general communities, at large regarding psychedelics including psilocybin make it a sector worthy of investment," stated Will Rascan, President and CEO of LIB. "Since our shift into cannabis in 2014, and our subsequent investment in Just Kush Enterprises Ltd, - now a holder of three Health Canada Cannabis Licenses - we have focused on emerging trends and shifting public awareness of natural based compounds for health and wellness, I believe this acquisition compliments our current legal cannabis portfolio and provides stakeholders with an early entrance in a new flourishing market."
Neptune Wellness Solutions Inc. (NASDAQ: NEPT) (TSX: NEPT), a diversified and fully integrated health and wellness company, announced today an expansion of its branded hand sanitizer product line.
Developed by Neptune Health & Wellness Innovations, in partnership with International Flavors & Fragrances (NYSE: IFF), the expanded product line consists of six new scented varieties, including Garden Mint, Fresh Linen, Orange Hibiscus, Eucalyptus, Fresh Lemon & Tea Tree, and Lavender. Neptune's products are natural, plant-based sanitizers made with a specialized blend of essential oils, aloe vera and fruit extract.
The expanded hand sanitizer product line is expected to launch in July in the club store channel through one of the largest retailers in the world. Neptune's partnership with IFF allows for rapid product development and delivery to retailers to ensure products are on the shelf and available to consumers. The Company expects expanded hand sanitizer revenues to be realized beginning in the second quarter of fiscal year 2021.
"We believe natural, plant-based products are the future as consumers pay increased attention to their health and wellness and use hand sanitizer products more frequently to prevent the spread of germs and bacteria," said Michael Cammarata, Chief Executive Officer of Neptune Wellness Solutions. "The expansion of our hand sanitizer product line through our partnership with IFF offers consumers a better experience with a variety of great scents, as well as essential oils and aloe vera to promote skin health. We look forward to increasing our distribution nationwide through our retail partnerships."
Nicolas Mirzayantz, IFF Divisional CEO, Scent, said, "We are proud to partner with Michael and his team on this timely and important product line. It is exciting to bring the talents of our perfumers and IFF's exceptional portfolio of natural and sustainable ingredients to create fragrances that help make keeping safe a better experience for consumers."
Neptune Health & Wellness Innovations is rapidly bringing new products to market to address market demand for critical health and wellness products such as the Neptune Halo oximeter, the Neptune Air non-contact thermometer, as well as hand sanitizer products and other innovations in development.
Namaste Technologies Inc. (TSXV: N) (OTC: NXTTF), a leading platform for cannabis products, accessories, and education, today announced CannMart Inc., a wholly owned subsidiary, has been granted an exclusive license by IGNITE International Brands, Ltd. (CSE: BILZ) (OTCQX: BILZF) to utilize certain brand trademarks on cannabis-based products for sale in the legal Canadian marketplace. In addition, CannMart has received approval from Alberta Gaming, Liquor & Cannabis and the Ontario Cannabis Retail Corporation operating as the Ontario Cannabis Store to begin offering Cannabis 2.0 products.
"Our agreement to become the exclusive distributor of IGNITE products in Canada is an important milestone for the company and positively reflects on our value proposition," said Meni Morim, CEO of Namaste Technologies. "CannMart continues to demonstrate its ability to grow its sales distribution channels in the Canadian market and this is attracting the attention of well-established brands like IGNITE. We place a high value on our relationships with these brands as it is our belief that brand recognition will be a major driver of growth as the legal industry matures and transitions to consumer-packaged goods. The opportunity for CannMart to be the exclusive distributor for IGNITE in Canada reinforces our position in the competitive cannabis market as consumers gravitate towards brands that are well known and trusted for their quality."
"The listing of Cannabis 2.0 products for the provinces of Ontario and Alberta is an important achievement and opens meaningful additional revenue channels. The Cannabis 2.0 market is a large addressable market and the approval to list our products in Alberta and Ontario, with more than 450 and 90 cannabis stores respectively, represents a substantial increase in the addressable market for CannMart. We expect to continue our recent sales success of cannabis products from premium brands, like IGNITE, through CannMart.com and throughout our network of government partners and retailers."
"Canada is an important market for IGNITE International Brands and CannMart has shown its ability to deliver high quality products to our target market," said Lester Lee, President of IGNITE. "The awareness of the IGNITE brand continues to build throughout Canada and our product sales continue to grow. The team at CannMart has been instrumental and has proven their competency to navigate the regulations within the legal market. We trust that our brand can be nurtured in accordance with our high standards and together we can continue to build on our early success as we look to grow market share."
Further to the news release of March 20, 2020, CannMart and IGNITE have amended the licensing agreement to add exclusivity to the markets in Canada. The revised agreement grants CannMart an exclusive licence to use certain IGNITE brand trademarks on legal cannabis-based products (the "IGNITE Products") in consideration for certain royalty payments. CannMart's introduction of IGNITE cannabis products has been welcomed by its customers and demand has continued to grow.
CannMart's listing of its first Cannabis 2.0 products in the provinces of Alberta and Ontario are now approved by both jurisdictions. CannMart's first offering will be a variety of vape cartridges. The AGLC is responsible for regulating and distributing cannabis to Alberta's licensed retailers and the sole legal online retailer for recreational cannabis at www.albertacannabis.org. The OCS is the sole legal online retailer and wholesaler for recreational cannabis for Canada's most populous province.
48North Cannabis Corp. (TSXV: NRTH) reported a successful first week of planting on Good:Farm, one of Canada's first and largest outdoor cannabis facilities.
Following the first season for licensed outdoor cultivation in Canada, 48North enters the upcoming season with improved know how, as well as operational and structural improvements to ensure that Good:Farm helps meet the steady demand for 48North products and positions itself to take advantage of opportunities for contract manufacturing partnerships.
"48North's commitment to cultivating outdoor, organic, sun-grown cannabis positions us to deliver the products our customers deserve in 2020," said Charles Vennat, CEO of 48North. "Without question, outdoor cultivation has been a game changer for the industry in terms of cost and quality. Last year, the Company learned important operational lessons in our season that will inform our 2020 approach. Our early mover advantage positions us to thrive in this space, while continuing to drive down cultivation costs below last year's benchmark of $0.25 per gram."
48North has taken the planting "off season" to focus on critical operational improvements at Good:Farm, including:
Construction of a state-of-the-art drying facility on site, purpose built to be adapted for indoor cultivation in the winter (48North's licence amendment application was submitted for the drying facility on May 8th and early conversations with Health Canada leave the Company confident in its ability to receive approval in time for harvest);
Leveraging genetics that succeeded outdoors in the first season at Good:Farm, through an in-house genetic breeding program,
Introducing clone and tissue culture cultivation to Good:Farm, in addition to the Company's experience with seed stock;
Expanding beyond Good:Farm's organic farming processes, with a specific focus on regenerative practices to nurture more resilient soils for nutrient-rich crops, this includes the consideration of the longevity and fertility of our farm;
Recruiting new management with local know how and successful outdoor cannabis cultivation experience; and
Emphasizing the Company's commitment to sustainability by eliminating single-use plastics in the production process.
Good:Farm's inaugural planting season demonstrated that high-quality, low cost cannabis for next generation cannabis products is best grown on a farm. Popular strains and products already on the market are the result of 48North's first harvest. The Company's added experience and operational upgrades will position it to build on this momentum and deliver on its initial vision of giving people the latitude to live well through high-quality cannabis products.
Avicanna Inc. (TSX: AVCN) (OTCQX: AVCNF), a biopharmaceutical company focused on the development, manufacturing and commercialization of plant-derived cannabinoid-based products, announced that on July 21st, 2020 it will be hosting a virtual symposium titled "Medical Cannabis 2.0" in partnership with Medical Cannabis by Shoppers. Patients and health care practitioners globally can join the virtual symposium to learn more about the potential advantages of medical cannabis and the advancement of product offerings including Avicanna's RHO Phyto product offerings and advanced cannabinoid research collaboration at the University of Toronto. In addition, experts will discuss the pharmacology, safety, and dosing guidelines of medical cannabis for therapeutic conditions. This includes presentations on the, efficacy of cannabinoids for chronic pain, anxiety, depression, and other comorbidities as well as an overview of the patient pathway to Medical Cannabis by Shoppers.
"In this unprecedent time, where patients and practitioners have many questions and are seeking alternative and natural solutions, we are pleased to welcome you all to our virtual symposium on medical cannabis. My talk on Common Medical Comorbidities will discuss how medical cannabis can be used for the management of clinical conditions that have common associated comorbidities of anxiety, depression and appetite and sleep disorders. Alongside my colleagues and collaborators, we hope you will find value in all our presentations and that they will provide important information, as patients and health care practitioners seeking to learn more about medical cannabis." - Dr. Amza Ali, Chief Medical Officer of Avicanna
Discussions will be led by clinicians and scientists from the Avicanna team as well as from prestigious Canadian academic and clinical research organizations including the University of Toronto and University Health Network's Toronto General Hospital.
The agenda for the virtual symposium is as follows:
An Introduction to Cannabinoids and Their Pharmacology - Dr. Ruth Ross (Professor and Chair, Department of Pharmacology & Toxicology, Faculty of Medicine, University of Toronto, Senior Scientist, Campbell Family Mental Health Research Institute, CAMH)
Advanced Cannabinoid Research and drug development at the University of Toronto - Dr. Pauric Bannigan (Post-Doctoral Fellow from Dr Christine Allen's laboratory at the Leslie Dan Faculty of Pharmacy, University of Toronto)
Medical Cannabis 2.0 and Avicanna's RHO Phyto product offerings- Dr. Justin Grant (Executive Vice President of Scientific Affairs, Avicanna)
The Potential of Cannabinoids for Chronic Pain - Dr. Hance Clarke (Staff Anesthesiologist
Director Pain Services, Director Good Hope Ehlers Danlos Clinic, Medical Director of The Pain Research Unit, Department of Anesthesia and Pain Management, Toronto General Hospital, University Health Network, Associate Professor, Department of Anesthesia, University of Toronto)
Anxiety, Depression and Other Comorbidities in Patients to be Treated with Cannabinoids: Implications for Optimal Care - Dr. Amza Ali (Chief Medical Officer, Avicanna)
An Introduction to Medical Cannabis by Shoppers Drug Mart - Neil D'Souza (Senior Manager, Operations, Medical Cannabis by Shoppers Drug Mart)
The Future of Medical Cannabis Panel Discussion- (Aras Azadian, CEO of Avicanna Inc. / Pat McCutcheon, CEO MediPharm Labs / Kaveh Kahen, CEO of Sigma Analytics)
To register for the virtual symposium please visit: www.avicanna.com/symposium.
Investor ideas reminds all listeners to read our disclaimers and disclosures on the Investorideas.com website and that this podcast is not an endorsement to buy products or services or securities. Investors are reminded all investment involves risk and possible loss of investment.
Learn more about our cannabis podcasts at https://www.investorideas.com/Audio/Potcasts.asp
Hear Investor ideas cannabis potcast on iTunes
Hear the investor ideas potcast on Spotify
To hear more Investorideas.com podcasts visit: https://www.investorideas.com/Audio/.
Investorideas.com podcasts are also available on iTunes, Spotify, Google Play Music, Stitcher, Spreaker, YouTube via Spreaker, iHeartradio and Tunein.
Potcasts is now a certified word mark Trademark on the blockchain through Cognate, Inc. CM Certification-Registration Number: 10468217708
About Investorideas.com - News that Inspires Big Investing Ideas
Investorideas.com is a recognized news source publishing third party news, research and original financial content. Learn about investing in stocks and sector trends with our news alerts, articles, podcasts and videos, looking at cannabis, crypto, AI and IoT, mining, sports biotech, water, renewable energy and more. Investor Idea's original branded content includes the following podcasts and columns: Crypto Corner, Play by Play sports and stock news column, Investor Ideas Potcasts Cannabis News and Stocks on the Move podcast and column, Cleantech and Climate Change, Exploring Mining the AI Eye.
Disclaimer/Disclosure: Investorideas.com is a digital publisher of third party sourced news, articles and equity research as well as creates original content, including video, interviews and articles. Original content created by investorideas is protected by copyright laws other than syndication rights. Our site does not make recommendations for purchases or sale of stocks, services or products. Nothing on our sites should be construed as an offer or solicitation to buy or sell products or securities. All investing involves risk and possible losses. This site is currently compensated for news publication and distribution, social media and marketing, content creation and more. Disclosure is posted for each compensated news release, content published /created if required but otherwise the news was not compensated for and was published for the sole interest of our readers and followers. Contact management and IR of each company directly regarding specific questions.
More disclaimer info: https://www.investorideas.com/About/Disclaimer.asp Learn more about publishing your news release and our other news services on the Investorideas.com newswire https://www.investorideas.com/News-Upload/ and tickertagstocknews.com
Global investors must adhere to regulations of each country. Please read Investorideas.com privacy policy: https://www.investorideas.com/About/Private_Policy.asp
Investor Ideas does not condone the use of cannabis except where permissible by law. Our site does not possess, distribute, or sell cannabis products.
Learn more about sponsoring this podcast or be a guest and our other branded content opportunities at Investorideas.com
Follow us on Cannabis Social Media
https://www.facebook.com/Investorideaspotcasts/
https://twitter.com/MJInvestorIdeas
https://www.instagram.com/investorideas_potcast/
Download our Mobile App for iPhone and Android
Contact Investorideas.com
800-665-0411