Investor Ideas Potcasts, Cannabis News and Stocks on the Move; Episode 399 - Everything is Online! (TSXV: XLY) (TSX: APHA) (NYSE: APHA) (TSXV: RLV) (TSX: FAF) (TSX: NEPT) (NASDAQ: NEPT)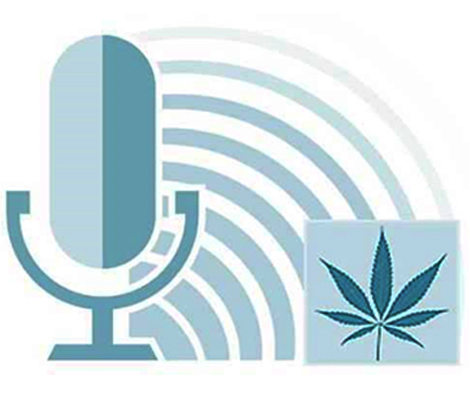 Delta, Kelowna, BC - April 15, 2020 (Investorideas.com Newswire) www.Investorideas.com, a global news source covering leading sectors including marijuana and hemp stocks and its potcast site, www.potcasts.ca release today's podcast edition of cannabis news and stocks to watch plus insight from thought leaders and experts.
Listen to the podcast:
https://www.investorideas.com/Audio/Podcasts/2020/041520-StocksToWatch.mp3
Investor Ideas Potcasts, #Cannabis News and #Stocks on the Move; Episode 399 - Everything is Online! (TSXV: XLY)(TSX: APHA) (NYSE: APHA) (TSXV: RLV) (TSX: FAF) (TSX: NEPT) (NASDAQ: NEPT)
Hear Investor ideas cannabis potcast on iTunes
Today's podcast overview/transcript:
Good afternoon and welcome to another episode of Investorideas.com "Potcast" featuring cannabis news, stocks to watch as well as insights from thought leaders and experts.
In today's podcast we look at a few public and private company announcements.
Auxly Cannabis Group Inc. (TSXV: XLY), a leading consumer packaged goods company in the derivative cannabis market, announced that its wholly-owned subsidiary Dosecann LD Inc. has entered into an agreement with Medical Cannabis by Shoppers Drug Mart Inc., a subsidiary of Shoppers Drug Mart Inc., to become a supplier of cannabis products through its online platform. The agreement will see Auxly's suite of products and brands, including chewables, chocolates, vapes and oil in a bottle, all developed and manufactured at Dosecann, available to consumers across Canada. Dosecann has completed its initial shipment of cannabis products to Shoppers.
"Having our diverse cannabis product offering with Shoppers allows us to reach a wide group of patients across the country with our quality, science-backed products," said Hugo Alves, CEO of Auxly. "We are proud to partner with Shoppers and look forward to bringing their customers our products, built on Dosecann's pillars of quality, safety and efficacy."
Greg Boone, CEO of Dosecann, added: "Our team at Dosecann prides itself on manufacturing products backed by science and advanced research and development to ensure that consumers get the high-quality cannabis products that they need. We think this achievement is a testament to the extraordinary team that we've assembled and the rigor and precision that we apply to product development and manufacturing."
The agreement is for a three-year term, subject to renewal for an additional two years.
CannaTrac® Technology, Inc., the leading cashless payment solution for the cannabis and hemp industries, announced today that it has established CTI Processing, Inc., a wholly-owned subsidiary. CTI Processing aims to provide fair rates and security to merchants who are currently overpaying for necessary services and/or are at risk of being shut off.
CTI Processing offers customized solutions to merchants that range from low-risk to high-risk. The Company provides end-to-end payment processing and merchant services, the most up-to-date equipment and state-of-the-art technology for a streamlined payment process.
"We understand that just because a company is in a high-risk industry, that does not necessarily mean that they are a high-risk client," said CannaTrac Vice Chairman and CEO Thomas Gavin IV. "High-risk merchants pay extremely high fees and we want to support them in increasing their profit margins by reducing those costs."
Additionally, CTI Processing has specifically designed its offerings to lower merchant processing-related fees and reduce financial risks for merchants. High-risk merchants may include, but are not limited to, companies in the following industries: accounting/tax preparation, nutraceuticals, CBD/Hemp, credit repair, debt consolidation, electronics, non-profit organizations and property management.
Aphria Inc., (TSX: APHA) (NYSE: APHA) a leading global cannabis company, reported its financial results for the third quarter ended February 29, 2020.
"We are proud of our sustained growth in Canada and continued expansion of our international capabilities," stated Irwin D. Simon, Chairman and Chief Executive Officer. "During this unprecedented time, the well-being of our employees, patients, consumers, partners and the communities we operate in is our primary focus. Our facilities, offices and patient care teams remain open and operational to continue to provide our patients and consumers with what we believe is best-in-class care and service with appropriate measures in place to protect the health and safety of employees. As we face uncertain times, I am proud of how the Aphria team has come together to navigate these uncharted waters. Going forward, we believe Aphria continues to be differentiated in the cannabis industry through our brands, cultivation expertise, high quality standards, cash position and balance sheet. We continue to focus on the highest return opportunities for growth and long-term value creation."
Some of the key operational highlights were:
Gross revenue for adult-use cannabis of $44.7 million in the third quarter, an increase of 54% from prior quarter and the 5th consecutive quarter of growth.
Net cannabis revenue of $55.6 million in the third quarter, an increase of 65% from prior quarter.
Net revenue of $144.4 million in the third quarter, an increase of 96% from prior year quarter and increase of 20% from prior quarter.
Operating income of $8.7 million in the third quarter, compared to a loss of $9.6 million in the prior quarter.
Net income of $5.7 million, or $0.02 per share, and adjusted EBITDA of $5.7 million in the third quarter.
Adjusted EBITDA from cannabis operations of $6.0 million in the third quarter, an increase of 78% from the prior quarter.
Ended third quarter with a strong balance sheet and liquidity, including $515.1 million of cash and cash equivalents, to fund planned Canadian and International growth.
Received its European Union Good Manufacturing Practices ("EU GMP") certification, from the Malta Medicines Authority ("MMA") at the Company's subsidiary, ARA - Avanti Rx Analytics, as well as the GMP annex at the Company's Aphria One facility, allowing the Company to begin to supply medical cannabis across the European Union and bolstering the Company's international export capabilities.
Equity raise of $100 million, further strengthening the balance sheet.
The pandemic and its impact on the economy is constantly evolving and presents too many variables and contingencies to accurately forecast the Company's fourth quarter results. For instance any one of the following could have material impacts on Aphria's anticipated fourth quarter revenue levels: (i) the United Kingdom government, or any EU government of a country that materially supplies CC Pharma, closes its border to exports; (ii) either the Alberta or Ontario government implements a more restrictive 'shelter in place program' or materially adjusts its anticipated sales orders; (iii) current 'pantry loading' sales levels in Quebec reverse to pre-pandemic sales levels; (iv) the Alberta, Ontario or Quebec government eliminate or scale-back delivery methods for retail sales as part of a stronger 'shelter in place program'; (v) the Company's Leamington or Densborn facilities face greater than current levels of employee absences reasons related to COVID-19; and/or (vi) the Company's supply chain partners materially increase their prices or experience unanticipated material disruptions to their business or chose to implement policy changes affecting Aphria in light of 'shelter in place programs'. Without clarity on the Company's expected revenue levels, it is improbable to accurately forecast EBITDA levels on these revised revenue levels. For all of the factors surrounding the growing uncertainty and the near-term financial impact of the pandemic, the Company is suspending its previously announced guidance for revenue, of $575 million to $625 million, and adjusted EBITDA, of $35 million to $42 million, for fiscal 2020. The Company intends to re-instate its annual guidance once the pandemic stabilizes, which may not be until a point in the Company's Fiscal 2021 year.
Relevium Technologies Inc. (TSXV: RLV) (OTC: RLLVF) announced that its new line of Bioganix® CleanCare hand sanitizers has been met with very strong pre-sales demand of approximately one quarter of a million dollars ($250,000) since the product was made available on April 9, 2020.
Last week, on April 9, 2020, the Company announced it had launched its pre-order platform for its 8oz format of CleanCare of hand sanitizers on a pre-order first-come, first-served basis, making the product available, making the new product available in Canada and US.
"We are very pleased with the initial reception of our Bioganix® CleanCare hand sanitizers, at a time when a new standard for social interactions and personal care is in development," stated Aurelio Useche, CEO of Relevium. Commenting further, Mr. Useche said, "The launch of our hand sanitizer is also a major milestone for Bioganix® as it is also the fist time its trusted brand has been made available to the Canadian market."
Super Anytime Inc. announced the launch of Super Anytime in the province of Ontario. Effective today, consumers of legal age across the province will be able to order adult-use cannabis for click-and-collect from their favourite licensed retailers, starting with Superette located in Ottawa. In accordance with the Alcohol and Gaming Commission of Ontario's Information Bulletin released April 7, 2020, with respects to temporary delivery and curb-side pick-up guidance, Super's launch today in the province of Ontario will permit both curb-side pick-up and first-party delivery as fulfillment options on the platform.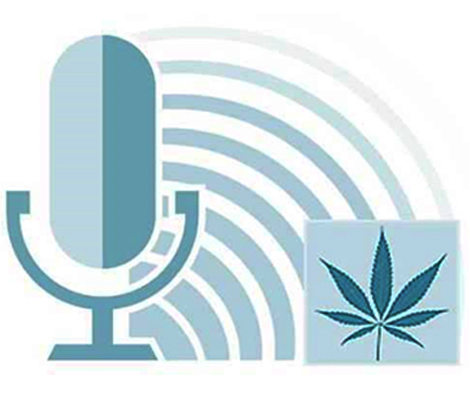 "We're very excited about the launch of our Super platform in our home province of Ontario," said Ian Delves, President and Co-Founder of Super. "We've demonstrated success in building our compliant alcohol ordering platform, Boozer, here in Ontario, and look to expand on that success with Super's continued rollout across Canada," he added.
Through Super, the Company is replicating its existing technology platform and capabilities for on-demand alcohol Boozer, to service Canada's evolving adult-use cannabis market. Super seeks to be consumers' preferred option for ordering legal adult-use cannabis by providing a consolidated view of retailers. The e-commerce platform presents a convenient, reliable, and enjoyable order experience that is configured easily with first and third-party delivery through licensed retailers, all in a manner that is compliant with provincial regulations.
The Super platform not only offers consumers a convenient and safe way for ordering adult-use cannabis, but is geared to generate increased order volumes and drive value-add for participating retail partners, providing a full turn-key solution in Super. "As Ontario retailer's face the need to adapt to today's challenging environment, the technical flexibility of the Super platform addresses our mission of continuing to allow our valued customers to order cannabis products, and have their orders fulfilled in a safe manner," commented Mimi Lam, CEO of Superette.
"The continued roll-out of the Super platform is a testament to our team's ability to scale our technology effectively, even with the backdrop of quickly varying regulations amidst this challenging period," commented Michael Kniazeff, CEO and Co-Founder of Super. Kniazeff added "we are extremely pleased with the successful integration with Superette, and are looking forward to announcing future partnerships with additional licensed retailers in the province of Ontario, and across Canada. Our mission is to help the retail sector in Canada and provide technology allowing retailers to operate consumer-facing businesses in a safe manner."
We hold the safety of our users and retail partners paramount, and we are determined to continue providing opportunities for consumers of legal-age to order cannabis products from their favourite licensed retail stores throughout the continuation of the COVID-19 public health challenge. Moreover, we are working expeditiously with a number of additional retailers and share a common goal of continuing services, wherever possible, to customers during this challenging period.
Fire & Flower Holdings Corp. (TSX: FAF) and its wholly-owned subsidiary Fire & Flower Inc., today announced that its stores in Ottawa and Kingston, Ontario will offer online ordering, payment and home delivery through the Spark Rapid Delivery service available through Spark Perks™.
Customers in Ontario are able to begin placing orders for online delivery starting Wednesday, April 15, 2020 with deliveries beginning on Thursday, April 16. Online delivery will be provided to customers in the core urban areas of Ottawa and Kingston. Delivery on orders over $50.00 will be provided free of charge to customers. Details on the free home delivery service is available on the Fire & Flower website at www.fireandflower.com.
The Government of Ontario announced an emergency order that was approved by the provincial cabinet on April 7, 2020 that allows cannabis retail stores to safely operate through online, curbside pickup and home delivery services for the duration of the emergency order on business closures in relation to COVID-19.
"Fire & Flower is grateful for the opportunity to demonstrate how private retail can provide best-in-class home delivery services in a safe and responsible manner to cannabis consumers during the current public health crisis," shared Trevor Fencott, Chief Executive Officer of Fire & Flower. "Ensuring that residents of Ontario have access to safe, legal cannabis is key to eliminating the illegal, unregulated market and is a positive step in protecting public health. The Hifyre digital retail platform's ability to rapidly adapt to changes in customer service is a key differentiator in maintaining continuity of business for Fire & Flower."
Customers are also able to shop at Fire & Flower in Ontario and Saskatchewan through curbside pickup offered within the Spark Fastlane™ service. Fire & Flower has already proven its successful deployment of curbside pickup and delivery services in the province of Saskatchewan and stands poised to offer these services in other provinces, as regulations permit.
Neptune Wellness Solutions Inc. (TSX: NEPT) (NASDAQ: NEPT), announced today the appointment of Caroline Fontein as E-Commerce Manager to lead and grow Neptune's direct-to-consumer e-commerce business across its Forest Remedies and Ocean Remedies brands, as well as future consumer brands.
Ms. Fontein joins Neptune from SmartyPants Vitamins, a leading vitamin and supplements brand, where she served as Digital Marketing & Communications Manager. At SmartyPants, she was responsible for leading highly-successful digital marketing and communication strategies and managing campaign budgets on multiple platforms to support brand and sales goals, deliver ROI and ensure best-in-class user experience across all paid and organic consumer touch points.
"As we execute our direct-to-consumer strategy with our Forest Remedies and Ocean Remedies brands, and build a broad portfolio of health and wellness brands across multiple product categories, it is critical that we have the right e-commerce team, infrastructure and strategy in place to drive consumer demand, long-term loyalty and greater return on capital," said Michael Cammarata, Chief Executive Officer of Neptune Wellness Solutions. "Caroline brings significant relevant experience in digital marketing, vitamins, supplements and nutraceuticals, and will play a key role in driving our strategy of getting closer to the consumer with mission-driven health and wellness brands and products."
Neptune's e-commerce strategy includes enhancing its paid and organic digital marketing initiatives across online search and social media platforms to drive growth of the Company's CPG brands in key health and wellness markets, including nutraceuticals, personal care and home care. As part of its digital strategy, Neptune has partnered with Google's Growth Acceleration Team and was recently granted approval to advertise its products, including hemp-derived products, on Google's advertising platforms.
Cammarata continued, "We believe our direct-to-consumer strategy is even more relevant in light of COVID-19 as we anticipate an acceleration in e-commerce business over the coming months and years. We're also very excited to partner with Google's Growth Acceleration Team and look forward to reaching consumers with both our hemp and non-hemp products on their dynamic platform."
Investor ideas reminds all listeners to read our disclaimers and disclosures on the Investorideas.com website and this podcast is not an endorsement to buy products or services or securities. Investors are reminded all investment involves risk and possible loss of investment
Learn more about our cannabis podcasts at https://www.investorideas.com/Audio/Potcasts.asp
To hear more Investorideas.com podcasts visit: https://www.investorideas.com/Audio/.
Investorideas.com podcasts are also available on iTunes, Spotify, Google Play Music, Stitcher, Spreaker, YouTube via Spreaker, iHeartradio and Tunein.
Potcasts is now a certified word mark Trademark on the blockchain through Cognate, Inc. CM Certification-Registration Number: 10468217708
About Investorideas.com - News that Inspires Big Investing Ideas
Investorideas.com is a recognized news source publishing third party news, research and original financial content. Learn about investing in stocks and sector trends with our news alerts, articles, podcasts and videos, looking at cannabis, crypto, AI and IoT, mining, sports biotech, water, renewable energy and more. Investor Idea's original branded content includes the following podcasts and columns: Crypto Corner, Play by Play sports and stock news column, Investor Ideas Potcasts Cannabis News and Stocks on the Move podcast and column, Cleantech and Climate Change, Exploring Mining the AI Eye.
Disclaimer/Disclosure: Investorideas.com is a digital publisher of third party sourced news, articles and equity research as well as creates original content, including video, interviews and articles. Original content created by investorideas is protected by copyright laws other than syndication rights. Our site does not make recommendations for purchases or sale of stocks, services or products. Nothing on our sites should be construed as an offer or solicitation to buy or sell products or securities. All investing involves risk and possible losses. This site is currently compensated for news publication and distribution, social media and marketing, content creation and more. Disclosure is posted for each compensated news release, content published /created if required but otherwise the news was not compensated for and was published for the sole interest of our readers and followers. Contact management and IR of each company directly regarding specific questions.
More disclaimer info: https://www.investorideas.com/About/Disclaimer.asp Learn more about publishing your news release and our other news services on the Investorideas.com newswire https://www.investorideas.com/News-Upload/ and tickertagstocknews.com
Global investors must adhere to regulations of each country. Please read Investorideas.com privacy policy: https://www.investorideas.com/About/Private_Policy.asp
Investor Ideas does not condone the use of cannabis except where permissible by law. Our site does not possess, distribute, or sell cannabis products.
Learn more about sponsoring this podcast or be a guest and our other branded content opportunities at Investorideas.com
Follow us on Cannabis Social Media
https://www.facebook.com/Investorideaspotcasts/
https://twitter.com/MJInvestorIdeas
https://www.instagram.com/investorideas_potcast/
Download our Mobile App for iPhone and Android
Contact Investorideas.com
800-665-0411