Investor Ideas Potcasts, Cannabis News and Stocks on the Move; Episode 392 (TSXV: KHRN) (TSX: VFF) (NASDAQ: VFF) (TSXV: VLNS) (TSX: TRST) (CSE: BILZ)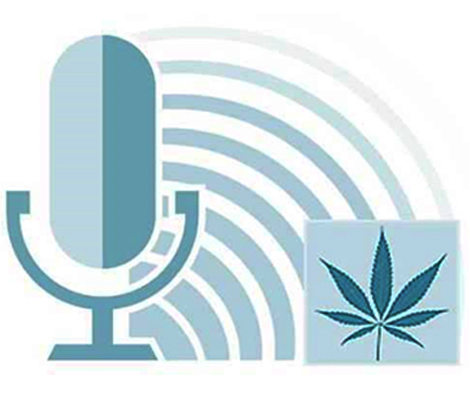 Delta, Kelowna, BC - March 31, 2020 (Investorideas.com Newswire) www.Investorideas.com, a global news source covering leading sectors including marijuana and hemp stocks and its potcast site, www.potcasts.ca release today's podcast edition of cannabis news and stocks to watch plus insight from thought leaders and experts.
Listen to the podcast:
https://www.investorideas.com/Audio/Podcasts/2020/033120-StocksToWatch.mp3
Investor Ideas Potcasts, #Cannabis News and #Stocks on the Move; Episode 392 (TSXV: KHRN) (TSX: VFF) (NASDAQ: VFF) (TSXV: VLNS) (TSX: TRST) (CSE: BILZ)
Hear Investor ideas cannabis potcast on iTunes
Today's podcast overview/transcript:
Good afternoon and welcome to another episode of Investorideas.com "Potcast" featuring cannabis news, stocks to watch as well as insights from thought leaders and experts.
In today's podcast we are looking at a few public announcements.
Khiron Life Sciences Corp. (TSXV: KHRN) (OTCQX: KHRNF) a vertically integrated cannabis leader with core operations in Latin America, announced that the Company has launched its teleconsultation services, leveraging its medical team and existing patient network to meet essential patient needs during the current COVID-19 pandemic. From an initial beta launch, the Company anticipates rapidly expanding services across its entire patient network amidst the growing acceptance of telemedicine services.
"We are in unprecedented times and so it is more important than ever for Khiron to continue to meet the medical needs of our patients. The launch of our teleconsultation services was made possible with our on-staff doctor expertise and established patient network, allowing us to move swiftly to continue to deliver clinical services and prescriptions for medical cannabis and other drugs, directly to the patients who need it," comments Alvaro Torres, Khiron CEO and director.
Khiron's teleconsultation services launch on April 1st, with an initial beta phase to serve priority patient needs. Expanded services will launch in the coming weeks to be fully available to patients across Colombia, including to the Company's over 120,000 patient network established through its ILANS and Zerenia medical facilities. The Company is working closely with third party payers to ensure the program meets their insurance coverage requirements.
"Khiron has established contingency plans in place for all our facilities, including our medical facilities which are essential to serving the community. Those plans were put into action and our medical facilities and supply chain remain operating within strict government guidelines established as a result of the current pandemic. I commend our frontline staff for their continued hard work and commitment to meeting patient needs during this difficult time," said Mr. Torres.
Khiron is the first, and currently the only, Company authorized to sell medical cannabis in Colombia, having recently obtained certification of Good Elaboration Practices (GEP) for Magistral Preparations with Cannabis. Under Colombian regulations, GEP is a manufacturing and processing certification that is a mandatory requirement for commercializing customized medical cannabis prescriptions known as magistral preparations.
Village Farms International, Inc. (TSX: VFF) (NASDAQ: VFF) announced its financial results for the fourth quarter and year ended December 31, 2019. Village Farms currently has a majority (non-controlling) interest of 57.4% of its cannabis joint venture, Pure Sunfarms Corp., however, at December 31, 2019 had a majority (non-controlling) interest of 53.5%.
"2019 was an outstanding year for Pure Sunfarms that saw it generate more than C$35 million in net income and EBITDA of C$54 million on sales of C$83 million, with a full-year, all-in cost of production of C$0.78, even as it was ramping up operations for much of the year," said Michael DeGiglio, CEO Village Farms. "In an industry that has been broadly impacted by inexperience and imprudence, Pure Sunfarms continues to set itself apart both operationally and financially."
"Even amidst the continuing challenging macro environment, partially due to slower than expected retail store openings, Pure Sunfarms reported positive net income and positive EBITDA in the fourth quarter - its fifth consecutive quarter of positive EBITDA. Fourth quarter sales reflect Pure Sunfarms' transition from its focus entirely on the wholesale market to its focus on the branded retail market. As expected, during the fourth quarter Emerald did not take any of its 40% commitment under its supply agreement with Pure Sunfarms, which could not readily be redirected given the inactive wholesale market. In addition, one of the three large initial branded retail product shipments to provincial boards occurred before the fourth quarter, with one of the other three occurring after the fourth quarter."
"Immediately out of the gate, Pure Sunfarms established itself as a leading cannabis brand, highlighted by its number one dried cannabis sales performance in Ontario. This bodes very well for Pure Sunfarms as the Canadian market continues to grow, as provinces, especially Ontario, expand their retail store counts, and Pure Sunfarms expands into other provinces, and introduces new products, including new product forms under Cannabis 2.0. Importantly, Pure Sunfarms' industry leading cost of production, with opportunities to drive that cost even lower, provides it with significant pricing flexibility to capture even greater market share."
"In our U.S. hemp and CBD business, 2019 saw us build the foundation to capitalize on this transformative long-term opportunity, highlighted the formation of joint ventures with high-caliber partners for outdoor cultivation, a very successful inaugural outdoor growing season, the start of conversion of a greenhouse operation for hemp production and significant advancement on our consumer packaged goods strategy. At this time, we have deemed it prudent to pause capital investment given the current uncertain regulatory environment and limited visibility, which has had significant negative impact on hemp demand and pricing. As we await regulatory clarity, we remain committed to the industry, and continue to actively pursue opportunities in the near term."
"2019 continued to see the transition of our produce business as we experienced ongoing pricing pressure from U.S. and Canadian retailers and, as expected, had lower volumes due to the displacement of production capacity for both cannabis in Canada and hemp production in the U.S., ahead of bringing our significantly expanded growing partner production on board. At the same time, we have maintained our corporate cost structure to support our significant opportunities in hemp and CBD, as well as cannabis in Canada. Notwithstanding the potential impacts of the COVID-19 pandemic, we expect to see significant partner capacity this year as we continue to execute on our plan to return the produce business to positive EBITDA generation."
Valens GroWorks Corp. (TSXV: VLNS) (OTCQX: VLNCF) announced that it has received conditional approval from the Toronto Stock Exchange to uplist from the TSX Venture Exchange to the TSX.
"Graduating to the TSX represents a significant milestone in our efforts to broaden our appeal to a larger shareholder base and raise the company's profile among the investment community," said Tyler Robson, CEO of The Valens Company. "Coming off a record year of growth for the company, this uplisting will work to enhance the liquidity of our stock and enable us to continue building long-term shareholder value."
Final approval of the listing is subject to the Company fulfilling any remaining conditions as required by the TSX. The Company expects to satisfy all of the requirements and will issue a statement once a trading date has been confirmed by the TSX. Upon completion of the final listing requirements, The Valens Company's common shares and warrants will be delisted from the TSXV and commence trading on the TSX under the trading symbols "VLNS" and "VLNS.WT." The Company's shares will continue to trade on the OTCQX market under the symbol 'VLNCF'.
CannTrust Holdings Inc. (TSX: TRST) (NYSE: CTST) announced today that the Company has obtained an order (the "Initial Order") from the Ontario Superior Court of Justice granting protection under the Companies' Creditors Arrangement Act. In accordance with the Initial Order, all creditors of CannTrust, CannTrust Inc., CTI Holdings (Osoyoos) Inc., and Elmcliffe Investments Inc., as well as the plaintiffs in the putative class actions and other litigation brought against the Applicants, will be stayed from enforcing their claims. The Initial Order provides for a stay of proceedings in favour of the Applicants for an initial period of 10 days, subject to such extensions as the Court may subsequently order, and the appointment of Ernst & Young Inc. as Monitor in the CCAA proceedings.
After reviewing a number of options, CannTrust's Board of Directors determined that commencing CCAA proceedings is in the Company's best interests. The Company hopes to exit CCAA protection well-positioned to rebuild its stakeholders' trust and deliver high-quality, innovative products to its patients and customers.
Pursuant to the Initial Order, the Court has granted a stay of proceedings that will allow CannTrust to, among other things:
Complete the remainder of CannTrust's remediation plan for its Vaughan Facility without disruption and submit the related evidence package to Health Canada;
Continue to work with Health Canada to resolve any remaining Cannabis Act compliance issues, with a view towards reinstating CannTrust's licenses for its Niagara and Vaughan facilities and restoring operations;
Explore a CCAA plan of compromise or arrangement as a means for addressing the multiple putative class actions and other litigation brought against CannTrust in several jurisdictions, seeking to resolve all of the claims and contingent claims against the Company in a single forum; and
Facilitate the completion of the Board of Directors' review of strategic alternatives (the "Strategic Process"), including the solicitation, development and execution of any potential sale or other strategic transaction involving CannTrust, whether in addition to, or as an alternative to, a CCAA plan of compromise or arrangement.
Despite the efforts by CannTrust's management and Board of Directors to preserve the Company's cash liquidity while seeking to restore the Company to operations and resolve the multiple litigations and other contingent claims facing the Company, the Company's future remains uncertain. Without its cannabis licenses, the Company has been unable to generate any meaningful revenue since June 2019. The Company has not filed any financial statements subsequent to its interim unaudited comparative financial statements for the three months ended March 31, 2019, which, together with its financial statements for the year ended December 31, 2018, are subject to restatement. Furthermore, the effects of the COVID-19 pandemic have exacerbated what were already difficult circumstances, introducing potential delays in Health Canada's ability to review the Company's applications for reinstatement of its Niagara and Vaughan licenses and making it even more challenging for CannTrust to attract new financing or a strategic partner.
CannTrust is expending significant time and money pursuing the completion of its remediation plan and defending the putative class actions against the Company in multiple jurisdictions. There can be no assurance that Health Canada will reinstate CannTrust's licenses or that the Company's litigation will be resolved in the near term or on a basis that will leave the Company with sufficient financial resources to resume operations. At present, and in light of seeking CCAA protection, its reduced liquidity position and the contingent claims it is facing, the Company does not intend to devote additional time or money towards curing its public disclosure defaults by completing and resuming the filing of required reports under Canadian and United States securities laws. As of March 20, 2020, CannTrust had a cash balance of approximately $145 million. If Health Canada elects to reinstate CannTrust's cannabis licenses, it would take several months for the Company to begin earning revenue and the Company would require significant working capital to restore its operations and return to profitability. Similarly, there can be no assurance that the Strategic Process will result in any transaction, and there can be no assurance that the Strategic Process or the outcome of the CCAA proceeding will provide any residual value for the benefit of holders of the Company's Common Shares.
Trading in CannTrust's common shares on the Toronto Stock Exchange and New York Stock Exchange has been halted and the Company expects that, as a result of having filed for protection under the CCAA, the Common Shares will soon be delisted from trading on the TSX and NYSE. In addition, CannTrust anticipates that, as a result of the Company's filing for protection under the CCAA, its pending delisting by the TSX and NYSE, and its continuing default of its disclosure obligations under applicable securities laws, provincial securities regulators in Canada will issue a cease trade order to prevent any trading in the Common Shares in Canada.
A comeback hearing in respect of the relief granted pursuant to the Initial Order will be scheduled within ten days. Interested parties that wish to bring a motion at the Comeback Hearing are required to provide notice to the affected parties prior to the Comeback Hearing pursuant to the requirements set forth in the Initial Order.
Ignite International Brands, Ltd. (CSE:BILZ) (OTCQX:BILZF), who back in the start of March announced that it has executed a licensing agreement with CannMart Inc., a leading online provider of high quality cannabis products and accessories, operating as a wholly-owned subsidiary of Namaste Technologies Inc. (TSXV:N).
The Agreement grants CannMart a non-exclusive licence to utilize certain IGNITE brand trademarks on legal cannabis-based products in consideration for certain royalty payments.
Pursuant to the Agreement, CannMart will work with IGNITE's quality control and product development teams to source premium inputs, including flower and Cannabis 2.0 offerings, from Canadian craft cannabis producers for the IGNITE Products. Under the Agreement, CannMart assumes all functions associated with procurement, processing, and packaging of the IGNITE Products in its Health Canada-licenced processing facility. In addition, CannMart will oversee the sale and distribution of the IGNITE Products in Canada, leveraging its Canadian trade channels. Pursuant to the Agreement, IGNITE will, on behalf of CannMart, market the IGNITE Products in Canada.
"The IGNITE team remains committed to delivering cannabis products to every market we target. We firmly believe working with CannMart will provide quality product offerings and a quicker route to market given CannMart's competencies," said IGNITE CEO, Dan Bilzerian. "The IGNITE philosophy aligns with CannMart's passion to deliver innovative products through its global distribution channels."
"CannMart delivers a unique value-added proposition to brands," said Curtis Heffernan, President of IGNITE. "The agreement with CannMart will allow IGNITE to remain laser-focused on expanding brand awareness to maximize its reach to Canadian consumers."
"CannMart continues to demonstrate its ability to attract leading brands like IGNITE, to deliver recognizable quality products to consumers," said Meni Morim, CEO of Namaste Technologies. "Namaste believes IGNITE is well known among our current customer base and CannMart intends to leverage IGNITE's brand recognition to drive sales throughout its network of government partners and retailers."
Ignite International Brands, Ltd. also announced that it is expanding its partnership with UK manufacturer and distributor Taylor Mammon to add new CBD products, including roll-ons, bath bombs, tattoo cream, moisturizers, creams, serums and body oils which make up the exciting new skincare product line. In conjunction with Taylor Mammon, IGNITE is also expanding its existing range of tinctures to offer different levels of potency and will also begin to offer 10ml CBD e-liquids for vape devices in the UK.
"It's important to us and our partners that we continue to innovate and grow the IGNITE brand with new innovative products. We're excited to be able to introduce a new line of skincare products that we know will introduce the IGNITE brand to a new audience," said Curtis Heffernan, President of IGNITE. "Our business relationship with Taylor Mammon has been a great one for us in the past and we know that together we will continue to expand IGNITE globally."
The new IGNITE product line includes roll-ons in three flavours, bath bombs available in relaxing and energizing scents, tattoo cream developed for before, during and after getting a tattoo. A full skin-care line and topical line, new tinctures available in new delicious flavours, as well as new E-Liquid flavors.
Investor ideas reminds all listeners to read our disclaimers and disclosures on the Investorideas.com website and this podcast is not an endorsement to buy products or services or securities. Investors are reminded all investment involves risk and possible loss of investment
Learn more about our cannabis podcasts at https://www.investorideas.com/Audio/Potcasts.asp
To hear more Investorideas.com podcasts visit: https://www.investorideas.com/Audio/.
Investorideas.com podcasts are also available on iTunes, Spotify, Google Play Music, Stitcher, Spreaker, YouTube via Spreaker, iHeartradio and Tunein.
Potcasts is now a certified word mark Trademark on the blockchain through Cognate, Inc. CM Certification-Registration Number: 10468217708
About Investorideas.com - News that Inspires Big Investing Ideas
Investorideas.com is a recognized news source publishing third party news, research and original financial content. Learn about investing in stocks and sector trends with our news alerts, articles, podcasts and videos, looking at cannabis, crypto, AI and IoT, mining, sports biotech, water, renewable energy and more. Investor Idea's original branded content includes the following podcasts and columns: Crypto Corner, Play by Play sports and stock news column, Investor Ideas Potcasts Cannabis News and Stocks on the Move podcast and column, Cleantech and Climate Change, Exploring Mining the AI Eye.
Disclaimer/Disclosure: Investorideas.com is a digital publisher of third party sourced news, articles and equity research as well as creates original content, including video, interviews and articles. Original content created by investorideas is protected by copyright laws other than syndication rights. Our site does not make recommendations for purchases or sale of stocks, services or products. Nothing on our sites should be construed as an offer or solicitation to buy or sell products or securities. All investing involves risk and possible losses. This site is currently compensated for news publication and distribution, social media and marketing, content creation and more. Disclosure is posted for each compensated news release, content published /created if required but otherwise the news was not compensated for and was published for the sole interest of our readers and followers. Contact management and IR of each company directly regarding specific questions.
More disclaimer info: https://www.investorideas.com/About/Disclaimer.asp Learn more about publishing your news release and our other news services on the Investorideas.com newswire https://www.investorideas.com/News-Upload/ and tickertagstocknews.com
Global investors must adhere to regulations of each country. Please read Investorideas.com privacy policy: https://www.investorideas.com/About/Private_Policy.asp
Investor Ideas does not condone the use of cannabis except where permissible by law. Our site does not possess, distribute, or sell cannabis products.
Learn more about sponsoring this podcast or be a guest and our other branded content opportunities at Investorideas.com
Follow us on Cannabis Social Media
https://www.facebook.com/Investorideaspotcasts/
https://twitter.com/MJInvestorIdeas
https://www.instagram.com/investorideas_potcast/
Download our Mobile App for iPhone and Android
Contact Investorideas.com
800-665-0411