Investor Ideas Potcasts, Cannabis News and Stocks on the Move; (OTC: EDXC) (TSXV: LIFT) (CSE: CURA) (CSE: AGRA) (CSE: IMCC)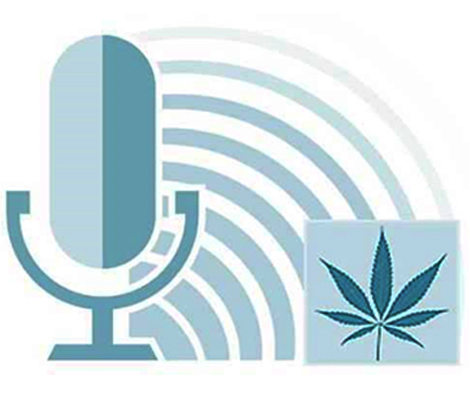 Delta, Kelowna, BC - January 29, 2020 (Investorideas.com Newswire) www.Investorideas.com, a global news source covering leading sectors including marijuana and hemp stocks and its potcast site, www.potcasts.ca release today's podcast edition of cannabis news and stocks to watch plus insight from thought leaders and experts.
Listen to the podcast:
https://www.investorideas.com/Audio/Podcasts/2020/012920-StocksToWatch.mp3
Investor Ideas Potcasts, #Cannabis News and #Stocks on the Move; (OTC: EDXC) (TSXV: LIFT) (CSE: CURA) (CSE: AGRA) (CSE: IMCC)
Hear Investor ideas cannabis potcast on iTunes
Today's podcast overview/transcript:
Good afternoon and welcome to another episode of Investorideas.com "Potcast" featuring cannabis news, stocks to watch as well as insights from thought leaders and experts.
In today's podcast we look at a few of this week's announcements.
CBD Unlimited, Inc. (OTC: EDXC), formerly known as Endexx Corporation, a provider of innovative phytonutrient-based food and nutritional products, announced that the Company has been invited for an exclusive interview taking place at the Nasdaq MarketSite in Times Square, New York City on Wednesday, February 5th, 2020.
Mr. Todd Davis, CBD Unlimited's Chairman and CEO, will be addressing the Company's recent business developments and rapid growth of the CBD market. Once recorded, the interview will be released and immediately accessible to the public. This interview comes quickly after the Company's new product suite launch and announcements of news related to additional international markets.
"We are thrilled to have the opportunity to share our recent developments and outlook for 2020 at the Nasdaq MarketSite in New York City," commented Todd Davis, CEO and Chairman of CBD Unlimited. "2019 proved to be a tremendous year for our Company and we look forward to updating our audience on several new initiatives. Our team continues to cohesively exceed expectations while innovating new products and delivering to our customers. We look forward to sharing our updates directly from one of the top exchanges in the world right in the heart of New York City."
Lift & Co. Corp. (TSXV:LIFT) (OTCQB:LFCOF) announced the results of the fourth-annual Lift & Co. Cannabis Business Conference (LCBC) and Expo Vancouver, which took place January 9-11, 2020.
This was Canada's first major cannabis event of the year and occurred just as Cannabis 2.0 started rolling out across the country. New cannabis product formats are a highly anticipated market catalyst, estimated to bring in more than $2.5 billion annually, making LCBC and the Expo an essential launchpad for new products and a must-attend event for brands looking to resonate early with new consumers.
Highlights included:
Lift & Co. streamlined the Expo weekend to one Industry Day and one Consumer Day to offer more targeted programming for each attendee segment;
The total number of exhibitors at the Lift & Co. Cannabis Expo increased 15% to over 300 booths covering 162,000 square feet of the Vancouver Convention Centre;
Total revenues were $2,574,832 for the event, an increase of 14% compared to the 2019 Vancouver event, with operating margin expected to be similar to previous Expos, in the range of 40% to 50%;
The weekend featured over 120 speakers, including the industry's top thought leaders from Canada and around the world;
Several new products launched at the Lift & Co. Cannabis Expo including: BevCanna, who served non-infused versions of its upcoming iced tea and sparkling botanical drink; Haven St. introducing its new line-up of 5 premium infused teas; TOQi which launched the industry's first wireless charging vape pen; and more.
"The increase in both exhibitors and revenue this year in particular demonstrates the value of the Lift & Co. events platform in the cannabis industry. We're proud to see this continued growth in our events business, especially during a time when overall growth in the market didn't always meet expectations," said Matei Olaru, CEO of Lift & Co. "As we look ahead to a brand-new year in the industry, this Vancouver conference and tradeshow illuminated a vibrant future filled with opportunity, making it a must-attend event for investors, professionals and consumers now and in the future."
The industry programming at the 2020 Vancouver LCBC and Expo signaled the evolution of cannabis into the next major consumer packaged goods (CPG) industry. Following the launch of Cohesion by Lift & Co. in 2019 and the subsequent introduction of Cohesion Segmentation—powered by Nielsen, Lift & Co. also further solidified its position as a CPG data player to-watch in 2020 at the event. The Company's Chief Revenue Officer, Jon Kamin, shared the stage with executives from two of the Company's key partners from 2019, Nielsen and EY Canada, for Thursday's LCBC Keynote, moderated by Ipsos, on data analytics, consumer segmentation and creating a data-centric organization in cannabis. On the Expo Fire & Flower Stage, Sean Copeland, VP of Data, Lift & Co. honed in on data and market research alongside representatives from IBM Canada, Ipsos, and BDS Analytics.
Cohesion is a cannabis consumer insights platform with national coverage, launched by Lift & Co. on September 10, 2019. Cohesion draws from millions of Lift & Co.'s cannabis consumer and budtender data points, accumulated through verified reviews, purchase receipts and brand research on the Lift.co and CannSell platforms. In November, 2019, Lift & Co. announced a strategic partnership with Nielsen for an industry-first cannabis consumer profiling and segmentation tool, Cohesion Segmentation - powered by Nielsen, followed by the addition of Adobe Advertising Cloud demand-side-platform (DSP) in December, 2019. This enhancement gives Cohesion clients the ability to understand their target consumer segments and their likely purchase habits, and then seamlessly deliver compliant programmatic advertising and digital media buys to these segments through one platform.
Cohesion is available today to industry participants as a monthly service by contacting the Company.
At its booth, Lift & Co. also revealed an early version of the new Lift & Co. App, a new offering that will bring the power of the Lift.co platform into the pockets of consumers and budtenders. Within the app, consumers or budtenders can take a photo of a cannabis package label for immediate access to the tens of thousands of cannabis product reviews on Lift.co. After a purchase, consumers can upload a photo of their receipt directly on the app to earn Lift Points. The app is a new source for much-needed product education from Lift & Co. and will further enable the Company to tap into essential consumer and retail data insights available to the cannabis industry through Cohesion. More on the Lift & Co. App will be announced in the coming months.
Listen to Investorideas recent interview with CEO Matei Olaru here
Curaleaf Holdings, Inc. (CSE: CURA) (OTCQX: CURLF), a leading vertically integrated cannabis operator in the United States, announced it will open Cape Cod's first adult-use retail dispensary today, on Wednesday, January 29, 2020 at noon.
The retail store is located at 170 Commercial Street in the heart of Provincetown and will be open seven days a week. Normal hours of operation are 10am - 6 pm from Monday through Saturday and 10am - 5pm on Sunday during the winter and early spring.
"We are very excited to bring the first adult-use cannabis dispensary to Cape Cod. Provincetown is a vibrant community where we plan to hire over 30 people and become engaged with the cultural activities, charities and local initiatives that are important and make the Outer Cape and Provincetown so special," said Patrik Jonsson, President of Curaleaf Massachusetts
"As one of the largest cannabis companies in the United States, we are proud to be based right here in Massachusetts and to be expanding our presence across the Commonwealth," said Curaleaf CEO Joseph Lusardi. "Providing high quality and reliable products to patients and customers in our home state is a key part of Curaleaf's mission."
The company opened its first adult use location in Oxford, Massachusetts in 2019, co-located with its medical dispensary. Curaleaf also plans to open another adult use retail location in Ware, MA this spring, pending regulatory approval. Curaleaf currently employs 65 people at its national headquarters in Wakefield, MA and another 148 employees at its local Massachusetts operations, which also includes a medical dispensary in Hanover, MA and a processing and cultivation facility in Webster, MA. Over the past year, Curaleaf has grown to become one of the largest cannabis companies in the United States under the leadership of CEO Joseph Lusardi, a Massachusetts native.
IM Cannabis Corp. (CSE: IMCC), one of the world's pioneering medical cannabis companies with operations in Israel and across Europe, announced that on January 23, 2020 it signed definitive agreements to establish a medical cannabis cultivation and processing joint venture in Greece. The Company's Joint Venture partner is Galen Industries Single Member Societe Anonyme, a Greek company established by a consortium of investors in Greece with extensive experience in the pharmaceutical, media, finance and energy sectors. In addition, the Joint Venture and IMC have signed a preferred supply agreement in which IMC has the right to purchase up to 25% of the total production from the Joint Venture. IMC expects to gain commercial and competitive advantages by supplying the German market and other emerging markets across Europe with EU-GMP medical cannabis products from the Joint Venture's facility in Greece at preferred terms.
"Expanding IMC's operations to Greece is another significant milestone in our Europe-focused growth strategy and we have found excellent local partners that share the same vision as we do," said Oren Shuster, Chief Executive Officer. "Similar to Israel, Greece possesses excellent natural growing conditions for the cannabis plant. Once the Joint Venture receives EU-GMP certification, it will augment the sources from which the Company procures IMC-branded medical cannabis products for medical patients in Germany at first and throughout Europe over time."
Galen's Managing Director, Mr. Vasileios Georgopoulos said, "IMC was carefully selected as our partner due to its proven track record and is a distinguished brand of medical cannabis in Israel and Europe, which gives us great confidence in this Joint Venture in combination with our local market expertise. The medical cannabis market in Europe is a very large long-term opportunity and we will move quickly with IMC to establish an early advantage through this very focused Joint Venture. We are incredibly happy to partner with a great global player, while supporting the growth of a new medical industry in the recovering Greek market. We expect the Joint Venture to create many new job opportunities in the coming years."
AgraFlora Organics International Inc. (CSE: AGRA) (OTC: AGFAF), a growth oriented and diversified international cannabis company, announced that construction at the Company's industry-leading automated edibles manufacturing facility is expected to be completed in the next 60 days, with approximately 75% of the work having been completed.
The Company anticipates the Winnipeg Edibles Facility will submit its Health Canada affirmation of readiness and video evidence package shortly after completion of construction. The Company is working with industry-leading experts to manage the timing and quality of the Evidence Package Submission and expects the Standard Processing License to be granted at the Winnipeg's Edibles Facility by summer 2020.
"Completing the construction and licensing of the Winnipeg Edibles Facility is a strategic priority for AgraFlora in 2020," said Brandon Boddy, CEO of the Company. "Edibles have only been broadly available to Canadian consumers starting in 2020 and the industry is still struggling to manage quality and inventory levels. Our team in Winnipeg has a century of candy making experience, and our facility is designed to produce high-quality, consistently dosed edibles using smart automation investments to reduce costs as much as possible. Once licensed, we expect to be disruptive in the edibles space."
The Winnipeg Edibles Facility is a state-of-the-art commercial scale edibles facility that features industry leading manufacturing equipment and automation for the production of cannabis edibles. The facility's initial focus will be the production of THC and CBD infused cannabis gummies which management believes will be the largest category of cannabis edibles in Canada. The facility is designed and operated by the Company's joint-venture partner holding nearly a century of confectionary manufacturing experience. The facility design, workflow and equipment will allow the production of cannabis edibles with unparalleled quality and consistency of dosing. In addition, strategic investments in automation will allow the Winnipeg Edibles Facility to reduce its operating costs.
Some key facility highlights include:
Automated Manufacturing: the custom developed confectionary line utilizes automated mixing, cooking and depositing systems to allow cannabis edibles to be produced from raw materials and cannabis inputs with little human intervention. This process reduces labour costs versus more manual manufacturing systems, increases throughput and increases product consistency.
Smart Recipe Management: the facility's manufacturing equipment is all computer controlled with each recipe custom programed to the exact required specifications. This ensures that recipes are followed exactly, increasing the consistency and predictability of the final product. In addition, the smart recipe management facilitates faster recipe changes, increasing the flexibility of the production line.
Pharmaceutical Grade Dose Management: consistent dosing of the cannabis edibles is vital to maintain regulatory compliance and consumer confidence. The equipment utilized by the Winnipeg Edibles Facility is pharmaceutical grade meaning it is capable of precisely dosing the edibles with cannabinoids. Furthermore, the best-in-class design means the cannabinoids are deposited into the edibles after the mixing and cooking process, removing the requirement to blend bulk batches of in-process edibles, which can create challenges to the maintenance of consistent dosing.
Rapid Batch Turn-Over: the depositing system utilizes a double-headed design which facilitates rapid switching between recipes. The system has been designed to facilitate this rapid turnover without creating a risk of cross-contamination between batches. This increases the facility's flexibility to produce additional SKU's as compared to a single-headed depositing system.
Robust Clean-In-Place Systems: the equipment has been fitted with an automated clean in place system that utilizes advanced systems to rapidly and effectively clean and sanitize the production equipment without disassembly or transportation to a cleaning bay. This will greatly reduce the labour required to maintain a sanitary production environment and increase daily throughput by reducing equipment downtime due to cleaning.
"We have seen in the data from the United States and the early sales in Canada that gummies are the preferred edible form factor, and our JV partner has circa 100 years of experience producing candy confectionaries such as gummies," continued Brandon Boddy. "We've been strategic in our investments in automation to ensure our line is industry leading from a cost perspective, but also very flexible to accommodate different sizes of production run, flavours and cannabinoid contents. Over time, our equipment will allow us to branch out beyond gummies into chocolates, caramels, hard candies and more complex infused confections."
Investor ideas reminds all listeners to read our disclaimers and disclosures on the
Investorideas.com website and this podcast is not an endorsement to buy products or services or securities. Investors are reminded all investment involves risk and possible loss of investment
Learn more about our cannabis podcasts at https://www.investorideas.com/Audio/Potcasts.asp
To hear more Investorideas.com podcasts visit: https://www.investorideas.com/Audio/.
Investorideas.com podcasts are also available on iTunes, Spotify, Google Play Music, Stitcher, Spreaker, YouTube via Spreaker, iHeartradio and Tunein.
Potcasts is now a certified word mark Trademark on the blockchain through Cognate, Inc. CM Certification-Registration Number: 10468217708
About Investorideas.com - News that Inspires Big Investing Ideas
Investorideas.com is a recognized news source publishing third party news, research and original financial content. Learn about investing in stocks and sector trends with our news alerts, articles, podcasts and videos, looking at cannabis, crypto, AI and IoT, mining, sports biotech, water, renewable energy and more. Investor Idea's original branded content includes the following podcasts and columns: Crypto Corner , Play by Play sports and stock news column, Investor Ideas Potcasts Cannabis News and Stocks on the Move podcast and column, Cleantech and Climate Change, Exploring Mining the AI Eye .
Disclaimer/Disclosure: Investorideas.com is a digital publisher of third party sourced news, articles and equity research as well as creates original content, including video, interviews and articles. Original content created by investorideas is protected by copyright laws other than syndication rights. Our site does not make recommendations for purchases or sale of stocks, services or products. Nothing on our sites should be construed as an offer or solicitation to buy or sell products or securities. All investing involves risk and possible losses. This site is currently compensated for news publication and distribution, social media and marketing, content creation and more. Disclosure is posted for each compensated news release, content published /created if required but otherwise the news was not compensated for and was published for the sole interest of our readers and followers. Contact management and IR of each company directly regarding specific questions.
Disclosure EDXC is a paid new client on Investorideas.com https://www.investorideas.com/News-Upload/
More disclaimer info: https://www.investorideas.com/About/Disclaimer.asp Learn more about publishing your news release and our other news services on the Investorideas.com newswire https://www.investorideas.com/News-Upload/ and tickertagstocknews.com
Global investors must adhere to regulations of each country. Please read Investorideas.com privacy policy: https://www.investorideas.com/About/Private_Policy.asp
Investor Ideas does not condone the use of cannabis except where permissible by law. Our site does not possess, distribute, or sell cannabis products.
Learn more about sponsoring this podcast or be a guest and our other branded content opportunities at Investorideas.com
Follow us on Cannabis Social Media
https://www.facebook.com/Investorideaspotcasts/
https://twitter.com/MJInvestorIdeas
https://www.instagram.com/investorideas_potcast/
Download our Mobile App for iPhone and Android
Contact Investorideas.com
800-665-0411
Top biotech stock news on Investorideas.com today: