Investor Ideas Potcasts, Cannabis News and Stocks on the Move; (CSE: DIXI.U) (CSE: MYM) (OTCQB: GBLX) (OTCQB: TAUG)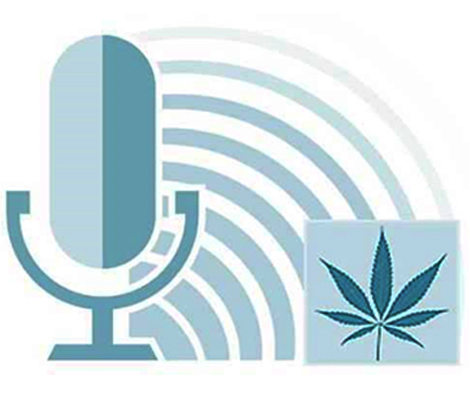 Delta, Kelowna, BC - December 5, 2019 (Investorideas.com Newswire) www.Investorideas.com, a global news source covering leading sectors including marijuana and hemp stocks and its potcast site, www.potcasts.ca release today's podcast edition of cannabis news and stocks to watch plus insight from thought leaders and experts.
Listen to the podcast:
https://www.investorideas.com/Audio/Podcasts/2019/120519-StocksToWatch.mp3
Investor Ideas Potcasts, #Cannabis News and #Stocks on the Move; (CSE: DIXI.U) (CSE: MYM) (OTCQB: GBLX) (OTCQB: TAUG)
Hear Investor ideas cannabis potcast on iTunes
Today's podcast overview/transcript:
Good afternoon and welcome to another episode of Investorideas.com "Potcast" featuring cannabis news, stocks to watch as well as insights from thought leaders and experts.
In today's podcast we look at a few early announcements.
But first, The U.S. Food and Drug Administration (FDA) recently published a revised Consumer Update, titled "What You Need to Know (And What We're Working to Find Out) About Products Containing Cannabis or Cannabis-derived Compounds, Including CBD," where it clarifies the legality of marketing CBD products and airs its concerns about the hemp-derived compound's prolonged health effects.
In the Consumer Update, the FDA emphasizes that of all the oils, lotions, food, beverages and numerous other CBD products on store shelves, only one has been approved by the FDA-Epidiolex, a prescribed oral solution used to treat two rare, severe forms of epilepsy.
Otherwise, CBD that is marketed as a dietary supplement, added to food or labeled as any sort of cure or treatment for an ailment is technically illegal, as CBD products are subject to FDA regulations.
The regulatory crackdown comes on the heels of the FDA issuing warning letters to 15 companies in late November for illegally selling CBD products in ways that violate the Federal Food, Drug, and Cosmetic (FD&C) Act. The companies are required to respond with plans to correct the violations within 15 working days.
Many of the companies that received letters now have disclosures on the bottom of their web pages that explain the products were not evaluated by the FDA and are "not intended to diagnose, treat, cure or prevent any disease."
The warning letter left some wanting answers, including Shiloh Thibodeaux, a founding member of Organix Industries Inc., doing business as Plant Organix.
"We are left with several questions regarding the warning letter. Why were we, along with 14 other companies, singled out while hundreds are left to continue business as usual? Why would the federal government legalize production and sale if only to be derailed by its own agency?" Thibodeaux says. "We are duly licensed to conduct CBD business and will respond to the FDA with legal ingredients in our products, ensuring required labeling is in place."
Dr. Gregory Smith, the CEO of Red Pill Medical Inc., another company that received a warning letter from the FDA, tells Hemp Grower he was "pleased" to receive guidance from the agency. "There is so much confusion in the marketplace that I see this as an opportunity to work with the FDA to give companies clear guidance on what they can and cannot say. At this point, the industry simply gets told what they can't say or do, but what we need is exact guidelines on what we can say and do," Smith says.
In its consumer update, the FDA says it recognizes the "significant public interest" in CBD but warns of the numerous unknowns involved with using the compound in products. It adds that it is working to answer the unknowns through ongoing efforts, such as feedback from a recent FDA hearing and information through a public docket.
"As part of the drug review and approval process for the prescription drug containing CBD, it was determined that the risks are outweighed by the benefits of the approved drug for the particular population for which it was intended," the FDA says in the Consumer Update.
With limited data available on CBD's health effects so far, the FDA says its chief concerns include:
CBD's potential to harm users before they become aware of its effects.
Noticeable side effects of CBD, which include "changes in alertness" (or drowsiness), gastrointestinal issues and changes in mood.
The unknown aspects of CBD, which include:

Its effect with prolonged use.
Its effect on the developing brains of children.
Its effects on developing fetuses or breastfed newborns.
Its effect on others in special populations, such as the elderly, adolescents, pregnant women and pets.
How it interacts with other herbs, botanicals and medications.
Its effect on the male reproductive system.
Of notable concern is CBD's potential for liver injury, which the FDA says it discovered during its review of the marketing application for Epidiolex. FDA says the risk can be managed under medical supervision, but its effects on general CBD users who aren't monitored are unknown.
Another concern cited by FDA is CBD's potential effects on the male reproductive system. FDA says studies in laboratory animals showed male reproductive toxicity, including in the male offspring of CBD-treated pregnant females.
For some, the FDA's concerns stir up outlandish claims not yet backed by solid evidence.
"It's ironic that the FDA sends warning letters to CBD companies for allegedly making false claims, or medical claims, while the FDA is arguably making inaccurate, scientifically insufficient, and evidence-lacking claims about CBD and its effect on human health," Morris Beegle, the co-founder and president of a group of hemp companies called We Are For Better Alternatives, tells Hemp Grower. "What the FDA has suggested lacks facts. This is the same fear-mongering approach governments have been using for 80-plus years."
Smith agrees that the FDA's concerns regarding CBD are "a little misleading."
"The studies showing these problems were mainly done in animals who were given incredibly high doses of cannabis (if extrapolated to humans, no one under normal conditions could consume that much cannabis or CBD) that lead to liver issues. Also, the metabolism and absorption of CBD in the mice/rat model is very different than in humans," Smith says. "I have maintained that clinically, the safety profile of CBD is excellent, especially when compared to any prescription medication. This is not to say that consumers with medical problems taking prescription medications should not use CBD with caution. Our model since day one was to make sure that consumers that are being treated for chronic illnesses, taking prescription medications, not take CBD without consulting a physician who is educated in cannabinoid medicine."
The FDA says it is continuing to evaluate its regulatory framework regarding CBD based on information it receives, but concrete answers from the agency may be far off.
As the agency works to wrap its head around the increasingly popular product, it's unclear how its stance will shape the industry. CBD products, however, are still fully marketable as long as they aren't added to food, aren't labeled as a dietary supplement and don't make false claims.
Brightfield Group, a CBD and cannabis research firm, estimates the CBD market, currently worth $5 billion, will reach $23.7 billion by 2023.
Dixie Brands Inc. (CSE: DIXI.U) (OTCQX: DXBRF) today announced that the United States Patent and Trademark Office will issue its wholly-owned subsidiary, Aceso Wellness, LLC, a patent for a unique range of formats providing for the delivery of cannabinoids, along with nutrients, in effervescent powder and/or aqueous liquid forms.
The patent application, entitled 'Cannabinoid Emulsion Product and Process for Making the Same', encompasses a broad set of popular formats and formulations that provide for various nutraceutical compositions including cannabinoids, supplements and vitamins. These compositions have been configured for specific uses such as the promotion of the immune system, improved energy levels, joint and bone health, reduced inflammation, and more efficient cellular energy metabolism.
"This patent is the culmination of a 3-year process and demonstrates our commitment to, and investment in, the potential power of the inclusion of cannabinoids to help support healthy lifestyles." says Jay Denniston C.F.S., Director of Science, Dixie Brands. "It provides proven, efficacious formats for consumers as they continue to explore cannabis as a plant-based, healthy alternative to traditional pharmaceutical products."
The Company's patented technology provides an extensive and protected platform to further access the burgeoning US Dietary Supplement market in addition to the rapidly emerging hemp-derived category. The US Dietary Supplement market is expected to grow to nearly US$57 billion by 2024 (Source: Matej Mikulic, Sep 19, 2019) lead by non-pill formats and fueled by increasing consumer awareness of nutrition, a focus on preventative health care and a desire for solutions that are perceived to be more natural.
"This is an incredibly exciting development for Dixie Brands, reflecting the depth of our R&D heritage, established over nearly a decade." said Chuck Smith, President and CEO, Dixie Brands. "As the FDA provides positive guidance and the category continues to grow, securing patents for our scientific intellectual property not only provides protection for key elements of our portfolio and optimizes shareholder value but also further supports the continued legitimization and normalization of the cannabis industry."
The patented technology has been commercialized by Aceso's range of hemp-derived sprays, dissolvable tablets and powder sachets. The effervescent powder lies at the center of the company's growth strategy in the hemp-derived CBD market due to the existing popularity of that format in the broader health and wellness category. The portfolio currently includes Calm, Soothe and Wellness variants and is available in more than 1,000 brick and mortar stores across the country. The breadth of the forthcoming patent protects the inclusion of cannabinoids in products across a broader range of formats and channels including the regulated cannabis marketplace.
MYM Nutraceuticals Inc. (CSE: MYM) (OTCBB: MYMMF) announced that it has paid back the Trichome loan in full, is now completely debt-free, and maintains a healthy cash-positive bank balance.
Although the Trichome loan has been fully paid and there are no further obligations from MYM to Trichome with respect to the loan, Trichome remains supportive of the Company exploring potential acquisitions in the future. As such, the Company will continue its exploration to find great value, given current market conditions, and looks forward to working with Trichome on future projects.
"We are committed to our strategy of focused opportunistic acquisition. We remain debt-free with the ability to potentially access additional capital should the right opportunity present itself," said Howard Steinberg, CEO of MYM. "With the increasingly complex capital market environment in the cannabis industry, we believe there are companies with valuable core assets that are poised to benefit from the restructuring expertise our team can bring, in terms of both capital and management support."
"While we are pleased to have been repaid on our loan, we remain supportive of MYM as they pursue strategic options that may arise," said Michael Ruscetta, Trichome Financials' Chief Executive Officer.
GB Sciences, Inc. (OTCQB: GBLX) announced the execution of a Binding Letter of Intent for the Sale of 75% of its membership interests in the Company's Las Vegas, Nevada cultivation and production operation. This transaction will significantly reduce the Company's operating expenses, generate near-term working capital, and provide ongoing cashflow to enable the Company to focus solely on its biopharmaceutical and wellness assets.
The transaction is the next step in the Company's exit from cannabis cultivation and production. The Company is pivoting to focus all of its capital and efforts on advancing GBS Global Biopharma, Inc.'s scientific programs including its three patents, four patent applications and four provisional patent applications. This is in anticipation of interim data on the Parkinson's Disease animal studies expected later this month, which will be readying the Parkinson's formulation for a first-in-human trial. The Company is also developing a wellness business, utilizing its formulations for licensing as nutraceuticals and natural health supplements which allows earlier monetization of its patent portfolio.
At Closing, the $6 million sale of its interests in the Las Vegas operation shall include a $3 million cash payment and a $3 million promissory Note to GB Sciences with the opportunity to sell the remaining 25% interest to the Purchaser in 18 months from Closing. Due to the moratorium on license transfers in Nevada, a Closing date will be set when the moratorium is lifted. The Purchaser will immediately manage the Las Vegas facility relieving GB Sciences from those operational expenses, provide a $500,000 credit line to operations and GB Sciences shall benefit from any available cash flow. The Sale immediately eliminates $5.77 million of annual operating expenses and $5 million for construction to expand the facility's capacity to approximately 300% of its current output. After Closing, GB Sciences will continue to receive 25% of the net profits with none of the expenses.
Andrea Small-Howard, Chief Science Officer of GB Sciences, stated: "We think this transaction is important to the continued success of the Company and its shareholders. It will free-up capital to focus on our most valuable assets through continued development of clinical cannabis and wellness formulations for which the Company has filed numerous patents, progressing the research on our Parkinson's Disease and Chronic Neuropathic Pain formulations towards clinical trials and allowing us to build a robust portfolio of nutraceutical formulations for global licensing. The Company's pivot offers tremendous opportunity to create substantial shareholder value in this untapped segment of the cannabis sector."
Tauriga Sciences, Inc. (OTCQB: TAUG) today announced its plans to develop a Cannabigerol ("CBG") Infused product to complement its existing Cannabidiol ("CBD") Isolate Infused product line(s): Tauri-Gum™ and Tauri-Gummies™. The Company may, alternatively, decide to acquire a CBG Infused product or product line - should such opportunity prove synergistic with existing business activities and infrastructure.
Cannabigerol ("CBG") is a non-psychoactive cannabinoid that plays an important role in the biochemistry of the cannabis plant. CBG acts as a chemical precursor to other cannabinoids such as THC and CBD. This conversion typically takes place 6-8 weeks in the flowering cycle. CBG is present only in trace amounts in most cannabis strains, however some hemp strains are specifically cultivated to generate higher yields of this cannabinoid.
CBG holds promise to be a key constituent in the overall medicinal benefits cannabis may provide. As cannabis research continues to rapidly evolve, CBG may emerge as one of the most therapeutically applicable and diverse cannabinoids to offer a wide range of possible remedies.
CBG is not scheduled by the UN Convention on Psychotropic Substances. In the United States, it is not a controlled substance under the Controlled Substances Act as long as it is not produced from the controlled parts of the cannabis plant.
Tauriga's CEO Seth M. Shaw expressed, "Over the past 18 months, the Company has established a considerable Research and Development infrastructure and capacity. With respect to the industry landscape and overall retail marketplace, the Company believes that the timing is prudent to develop or acquire a CBG Infused product offering as a diversification to Tauriga's existing product lines. The Company places great emphasis on staying ahead of the curve and being innovative as opposed to reactionary."
Investor ideas reminds all listeners to read our disclaimers and disclosures on the Investorideas.com website and this podcast is not an endorsement to buy products or services or securities. Investors are reminded all investment involves risk and possible loss of investment
Learn more about our cannabis podcasts at https://www.investorideas.com/Audio/Potcasts.asp
To hear more Investorideas.com podcasts visit: https://www.investorideas.com/Audio/.
Investorideas.com podcasts are also available on iTunes, Spotify, Google Play Music, Stitcher, Spreaker, YouTube via Spreaker, iHeartradio and Tunein.
Potcasts is now a certified word mark Trademark on the blockchain through Cognate, Inc. CM Certification-Registration Number: 10468217708
About Investorideas.com - News that Inspires Big Investing Ideas
Investorideas.com is a recognized news source publishing third party news, research and original financial content. Learn about investing in stocks and sector trends with our news alerts, articles, podcasts and videos, looking at cannabis, crypto, AI and IoT, mining, sports biotech, water, renewable energy and more. Investor Idea's original branded content includes the following podcasts and columns: Crypto Corner, Play by Play sports and stock news column, Investor Ideas Potcasts Cannabis News and Stocks on the Move podcast and column, Cleantech and Climate Change, Exploring Mining the AI Eye.
Disclaimer/Disclosure: Investorideas.com is a digital publisher of third party sourced news, articles and equity research as well as creates original content, including video, interviews and articles. Original content created by investorideas is protected by copyright laws other than syndication rights. Our site does not make recommendations for purchases or sale of stocks, services or products. Nothing on our sites should be construed as an offer or solicitation to buy or sell products or securities. All investing involves risk and possible losses. This site is currently compensated for news publication and distribution, social media and marketing, content creation and more. Disclosure is posted for each compensated news release, content published /created if required but otherwise the news was not compensated for and was published for the sole interest of our readers and followers. Contact management and IR of each company directly regarding specific questions.
More disclaimer info: https://www.investorideas.com/About/Disclaimer.asp Learn more about publishing your news release and our other news services on the Investorideas.com newswire https://www.investorideas.com/News-Upload/ and tickertagstocknews.com
Global investors must adhere to regulations of each country. Please read Investorideas.com privacy policy: https://www.investorideas.com/About/Private_Policy.asp
Investor Ideas does not condone the use of cannabis except where permissible by law. Our site does not possess, distribute, or sell cannabis products.
Learn more about sponsoring this podcast or be a guest and our other branded content opportunities at Investorideas.com
Follow us on Cannabis Social Media
https://www.facebook.com/Investorideaspotcasts/
https://twitter.com/MJInvestorIdeas
https://www.instagram.com/investorideas_potcast/
Download our Mobile App for iPhone and Android
Contact Investorideas.com
800-665-0411
Top Investor news at Investorideas.com