Investor Ideas Potcasts, Cannabis News and Stocks on the Move; (NYSE: ACB) (TSXV: VIVO) (TSX: VFF) (TSX: FIRE) (TSX: TGOD) (TSXV: XLY)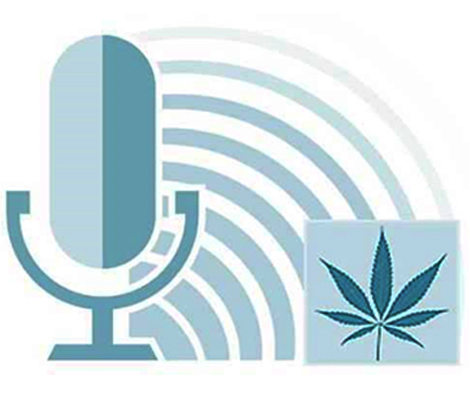 Delta, Kelowna, BC - November 15, 2019 (Investorideas.com Newswire) www.Investorideas.com, a global news source covering leading sectors including marijuana and hemp stocks and its potcast site, www.potcasts.ca release today's edition of Investorideas.com potcastsCM - cannabis news and stocks to watch plus insight from thought leaders and experts.
Listen to the podcast:
https://www.investorideas.com/Audio/Podcasts/2019/111519-StocksToWatch.mp3
Investor Ideas Potcasts, #Cannabis News and #Stocks on the Move; (NYSE: ACB) (TSXV: VIVO) (TSX: VFF) (TSX: FIRE) (TSX:TGOD) (TSXV:XLY)
Hear Investor ideas cannabis potcast on iTunes
Today's podcast overview/transcript:
Good afternoon and welcome to another episode of Investorideas.com "Potcast" featuring cannabis news, stocks to watch as well as insights from thought leaders and experts.
In today's podcast we look at a few early announcements.
But first, Athletes For CARE (A4C), the leading athlete support care organization announced their brand new Canadian Medical Cannabis Patient Support Program. This innovate and simple-to-use support system will allow athletes to have easier access to medical cannabis prescriptions and treatment, as well as key tools that will support them throughout their journey with medical cannabis.
Athletes for CARE is a not-for-profit organization with a community of athletes finding support, opportunity and purpose in life after a career in sports by using their influence for social change. Founded in 2016 by passionate individuals who recognized the need to advocate for the health, safety and wellbeing of more than 2 billion people of all ages who compete annually in sanctioned sports globally.
"We're excited to bring this new medical cannabis support program to life for our Canadian athletes," said Christina Michael, Director, Canadian Activation, Athletes for CARE.
"This further strengthens our growth and ability to improve the health and wellness options for individuals who may be living with physical and mental health challenges and looking to medical cannabis as a potential therapeutic option to help."
The organization will be working alongside Strainprint® Technologies Ltd. (Strainprint), the leader in medical cannabis data and analytics to support patients with an Athletes For CARE version of the Strainprint app. The companion and mobile journaling tool will help patients understand which strains and ingestion methods work best for them.
"With more than 70 million data points and 1.4 million tracked medical cannabis patient outcomes and real-world observational data, we know that current and retired athletes often face a multitude of pain and stress related issues. By aligning with Athletes for CARE we'll be able to provide a real-time strain recommendation guide and journaling tool that can help athletes easily determine which strain is best suited to treat their symptoms," said Jessica Moran, Director, Marketing & Communications for Strainprint. "Our organization has been created by patients for patients, and we see this as the beginning of an exciting relationship with Athletes for CARE. In addition to providing patient support, we look forward to a future of our mutually shared vision in advancing medical cannabis research throughout the entire athletic community."
Athletes for CARE is also excited to announce the involvement of Dr. Mike Hart, Cannabis Physician and Lifestyle Strategist who in addition to participating as an Ambassador for Athletes for CARE will be providing medical services and treatment guidance to A4C athletes.
"Most athletes have experienced a tremendous amount of physical trauma that has caused pain, insomnia and poor recovery. Fortunately, many athletes have responded favourably to cannabis; I believe every athlete should be offered cannabis as first-line treatment," said Dr. Hart. "I am excited to broaden my support of the athletic community through Athletes for CARE and I am equally passionate about their mission to unite the athletic community for support, research and education."
VIVO Cannabis Inc. (TSX-V: VIVO) (OTCQX: VVCIF) released its third quarter 2019 financial and operating results.
VIVO's net revenue increased to $6.3 million during Q3 2019, a 19% increase relative to Q2 2019, reflecting the ramp-up of the Company's increased licenced capacity which is expected to result in further revenue growth in Q4 2019. VIVO also continued to sustain top-tier prices for its dry flower products, with a net average selling price of $7.15 per gram in Q3 2019.
Adjusted EBITDA was ($2.1) million in Q3 2019 compared to ($1.2) million in Q2 2019, primarily attributable to some one-time expenses, including those associated with VIVO's ramp-up of increased licenced capacity. As at September 30, 2019, cash and cash equivalents (excluding strategic equity investments) were approximately $50 million.
"Our focus for the first half of the year was to satisfy the needs of the evolving adult-use market, provide consistent supply of quality products to medical patients, and execute our plans for cannabis 2.0," commented Barry Fishman, Chief Executive Officer of VIVO. "We continue to execute against our four strategic priorities and are sharply focused on accelerating our path to profitability."
Village Farms International, Inc. (TSX: VFF) (NASDAQ: VFF) announced its financial results for the third quarter and nine-month period ended September 30, 2019.
Produce sales were US$38.3 million compared with US$39.7 million and the company had a net loss before tax of (US$6.5 million) and included the loss from Pure Sunfarms Corp. of (US$0.9 million). Loss per share was (US$0.10) compared with loss per share of (US$0.04) and EBITDA loss was (US$2.4 million), including the positive contribution from Pure Sunfarms of US$5.0 million (C$6.6 million), this compares with an EBITDA loss of (US$2.0 million); and subsequent to quarter end, completed a bought deal offering of 3,059,000 common shares at a price of C$9.40 per share for aggregate gross proceeds to the Company of C$28,754,600.
"We are pleased to report another quarter in which Pure Sunfarms continued to set the standard for performance as a best-in-class cannabis operation, which again drove strong financial performance," said Michael DeGiglio, Chief Executive Officer, Village Farms. "Pure Sunfarms' achieved its fourth consecutive quarter of positive EBITDA, with an industry leading all-in cost of production of C$0.63, gross margin of 69% and EBITDA margin of 56%. In the 12 months since adult-use cannabis was legalized in Canada in October 2018, Pure Sunfarms has already generated C$47 million in EBITDA, an especially impressive number given that its operations were ramping up throughout most of that period."
"Pure Sunfarms is now proving itself as a leading cannabis brand, ranking as the number one selling dried flower brand by a wide margin with the Ontario Cannabis Store in October, and having the overall top selling dried flower product, as well as three of the seven top-selling dried flower product. We look forward to Pure Sunfarms building on this tremendous initial success as it launches its pre-rolled dried products, adds provincial supply agreements, starts its extraction operations online for the roll out of oils and other new product forms under Cannabis 2.0 in the first half of next year, and more than doubles its output, further supporting its low production costs."
The Supreme Cannabis Company, Inc. (TSX: FIRE) (OTCQX: SPRWF) announced the release of its financial and operating results for the first quarter ended September 30, 2019.
The Company also announced that it has entered into a credit agreement with Bank of Montreal as Lead Arranger and Agent on behalf of a group of lenders for $90 million of senior secured credit facilities consisting of a term loan of $70 million and a revolving credit facility of $20 million.
"In the first quarter of fiscal 2020, we operated through challenging market conditions while integrating new businesses and product planning for the second half of the year. Overall, our financial results reflect the inherent difficulties of operating in a new regulated industry and the transitionary period we are in as we evolve from a predominantly wholesale business to a leading cannabis CPG company in Canada. Despite these challenges, in the quarter we improved production operations to generate industry-leading margins of 62% and made the strategic decisions necessary to position our businesses for meaningful revenue generation from flower, flower convenience products and select derivative products in the remainder of fiscal 2020," said Navdeep Dhaliwal, CEO of Supreme Cannabis. "The closing of up to $90 million in credit facilities from tier one lenders is a significant achievement that positions the Company to execute on our strategy and prudently grow the business in fiscal 2020 and beyond."
"In connection with the Credit Facility, the Company underwent a rigorous due diligence process to secure this favourable, non-dilutive financing from leading financial institutions," continued Mr. Dhaliwal. "There is only a select group of Canadian federal license holders who have obtained such financing over the past year. In the current challenging operating environment, our ability to secure credit facilities with tier one lenders speaks to the strength of our management, business and operations, and our ability to deliver strong financial results."
Aurora Cannabis Inc. (NYSE: ACB) (TSX: ACB), the Canadian company defining the future of cannabis worldwide, announced its financial and operational results for the first quarter of fiscal 2020 ended September 30, 2019.
"Over the past several years, Aurora has earned its place as a global leader in the cannabis industry. Despite short term distribution and regulatory headwinds in Canada that have temporarily impacted the industry, the long-term opportunity for Aurora in the global cannabis and cannabinoids market is immense," said Terry Booth, CEO, Aurora Cannabis. "Aurora has, and will continue to focus on everything in our control. Our success in doing this was demonstrated again this quarter by continued strong improvement in our core KPIs. We delivered solid operating results this quarter, exemplified by our industry-leading cash cost to produce which declined another 25% to $0.85 per gram this quarter, as well as by our industry-leading gross margins and market share."
Mr. Booth added, "In order to capitalize on this global market, we recognize the need to be nimble and proactive. To enhance our financial flexibility and position us to take maximum advantage of future growth opportunities, we have also taken decisive steps to immediately strengthen our balance sheet. Specifically, these steps include: (1) the announcement of a formal plan to settle our 5.0% convertible debentures due March 2020, (2) a reduction in our capital investments over the next several quarters by over $190 million to better match near-term capacity expansion with anticipated demand, while maintaining our long-term demand outlook, and (3) raising over US$124 million in gross equity proceeds since the start of fiscal 2020 through our at-the-market ("ATM") financing program."
The Green Organic Dutchman Holdings Ltd. (TSX: TGOD) (OTC: TGODF) reported its financial and operational results for the three and nine months ended September 30, 2019. These filings are available for review on the Company's SEDAR profile at www.sedar.com.
"Q3 marked TGOD's entry into the recreational cannabis market with a small pilot in Ontario. We were thrilled to witness such positive feedback on product quality and packaging from retailers and consumers across the province. Based on the initial response, demand for high-quality flower is strong and TGOD is well positioned to capture the premium organic segment which is significantly underserved," commented Brian Athaide, CEO of TGOD. "Despite the challenging market conditions in Canada, TGOD has an opportunity to be one of the first cash flow positive cannabis companies as early as Q2 2020. We rightsized our production and our first hybrid greenhouse is being commissioned, allowing us to produce at optimal levels while avoiding excess inventory or incurring unnecessarily high operating expenses. Our first harvest from the Ancaster hybrid greenhouse is expected in December, which will enhance our current product line and enable TGOD's first material revenues in Canada in Q1 2020 which is very exciting," continued Athaide.
Isracann Biosciences Inc. (CSE: IPOT) (formerly OTC: ATLED) (OTC: ISCNF) an Israel-based company focused on becoming a premier low cost, high quality cannabis producer for both Israeli and European export sales, announced that the Financial Industry Regulatory Authority, Inc. ("FINRA") has approved the Company's request to change its OTC ticker symbol to ISCNF, effective as of the opening of market trading today, on November 15, 2019.
The previous trading symbol was ATLED and has been changed to more accurately represent our corporate brand and primary operations in the cannabis sector. The Company is also pleased to announce that it has secured DTC eligibility by The Depository Trust Company ("DTC") for electronic settlement and transfer of its common shares in the United States.
"Trading under the new OTC ticker symbol ISCNF and achieving DTC eligibility is a major step forward in making it materially easier for US-based investors who are intrigued by the idea of buying shares in an Israeli cannabis venture operated by sector experienced entrepreneurs and capital markets professionals. Our strategic aim is straightforward and leverages the national brand excellence of the Israeli agricultural industry combined with planned industrial scale production of low cost premium quality cannabis targeting export into the massive European marketplace. It's a uniquely scalable venture that combines numerous positive attributes including a team that knows how to execute," stated Darryl Jones, Company CEO. "This is an important step in propelling our story to wider audiences and to materially grow our investor base."
Auxly Cannabis Group Inc. (TSX.V: XLY), together with its wholly owned subsidiary Robinsons Cannabis Inc., announced Robinsons Outdoor Grow, a large scale, high quality outdoor cultivation project located in the heart of Nova Scotia's award-winning wine region of Annapolis Valley.
Robinsons OG is uniquely located in a region that is ideal for outdoor cannabis cultivation given its diverse soil types and microclimates; the same soil on which the Acadians grew hemp over 250 years ago. Located within 25 kilometers of Robinsons' 27,700 square foot indoor facility, Robinsons OG is comprised of over 158 acres of land in Hortonville, Nova Scotia and offers road frontage and highway access, allowing for the potential future development of tourism and point of sale opportunities.
Under the leadership of cannabis industry veteran Andrew Robinson, Robinsons OG will use a range of proprietary genetics with a track record of success in this climate and apply several outdoor growing techniques commonly used in the fruit crop production and wine industries.
The Robinsons OG project is of significant strategic value to Auxly, as it provides access to high-quality, sun grown cannabis flower for environmentally conscious consumers and a large amount of organic biomass at lower capital and operational costs and a lower carbon footprint relative to conventional indoor or greenhouse cultivation. The long-term, stable supply of outdoor cannabis produced on site at Robinsons OG will help support the product development initiatives at Dosecann Inc., the Company's wholly owned 52,000 square foot facility located in nearby Charlottetown, Prince Edward Island. A substantial portion of the cannabis produced at Robinsons OG will be used to create premium, terroir-driven Robinsons-branded derivative cannabis products, with the same commitment to quality and craftsmanship as Robinsons' dried flower.
Robinsons OG expects to submit its application and evidence of readiness to obtain a cultivation licence under the Cannabis Act from Health Canada in Q1 2020. The Company expects the capital expenditure for the buildout of Robinsons OG to be up to approximately $15 million (of which approximately $6 million has already been funded, with the remainder expected to be contributed through the first half of 2020), with expected yield of approximately 200 kilograms per acre. Robinsons OG expects to plant approximately 20 acres in the 2020 season and responsibly scale operations in the following years.
Hugo Alves, CEO of Auxly, commented: "We are thrilled to announce our Robinsons OG project. As you know, we are very excited to introduce Andrew's incredible dried cannabis flower to discerning Canadian consumers and Robinsons OG provides us with the perfect platform from which to expand our Robinsons branded product offering. Under Andrew's supervision, Robinsons OG will give us the ability to grow a broader range of Robinsons' genetics, using Robinsons' cultivation methodologies, and take advantage of the unique terroir of the Annapolis Valley to bring Canadian consumers Robinsons branded cannabis products, all produced with an unwavering commitment to quality and craftsmanship."
Investor ideas reminds all listeners to read our disclaimers and disclosures on the
Investorideas.com website and this podcast is not an endorsement to buy products or services or securities. Investors are reminded all investment involves risk and possible loss of investment
Learn more about our cannabis podcasts at https://www.investorideas.com/Audio/Potcasts.asp
To hear more Investorideas.com podcasts visit: https://www.investorideas.com/Audio/.
Investorideas.com podcasts are also available on iTunes, Spotify, Google Play Music, Stitcher, Spreaker, YouTube via Spreaker, iHeartradio and Tunein.
Potcasts is now a certified word mark Trademark on the blockchain through Cognate, Inc. CM Certification-Registration Number: 10468217708
About Investorideas.com - News that Inspires Big Investing Ideas
Investorideas.com is a recognized news source publishing third party news, research and original financial content. Learn about investing in stocks and sector trends with our news alerts, articles, podcasts and videos, looking at cannabis, crypto, AI and IoT, mining, sports biotech, water, renewable energy and more. Investor Idea's original branded content includes the following podcasts and columns : Crypto Corner , Play by Play sports and stock news column, Investor Ideas Potcasts Cannabis News and Stocks on the Move podcast and column, Cleantech and Climate Change, Exploring Mining the AI Eye .
Disclosure: this news article featuring DFLY is a paid for news release on Investorideas.com - third party (two thousand) More disclaimer info: https://www.investorideas.com/About/Disclaimer.asp Learn more about publishing your news release and our other news services on the Investorideas.com newswire https://www.investorideas.com/News-Upload/ and tickertagstocknews.com
Global investors must adhere to regulations of each country. Please read Investorideas.com privacy policy: https://www.investorideas.com/About/Private_Policy.asp
Disclaimer/Disclosure: This news article/podcast featuring WMD is a paid for news release on Investorideas.com - third party (two thousand). Investorideas.com is a digital publisher of third party sourced news, articles and equity research as well as creates original content, including video, interviews and articles. Original content created by investorideas is protected by copyright laws other than syndication rights. Our site does not make recommendations for purchases or sale of stocks, services or products. Nothing on our sites should be construed as an offer or solicitation to buy or sell products or securities. All investing involves risk and possible losses. This site is currently compensated for news publication and distribution, social media and marketing, content creation and more. Disclosure is posted for each compensated news release, content published /created if required but otherwise the news was not compensated for and was published for the sole interest of our readers and followers. Contact management and IR of each company directly regarding specific questions.
More disclaimer info: https://www.investorideas.com/About/Disclaimer.asp Learn more about publishing your news release and our other news services on the Investorideas.com newswire https://www.investorideas.com/News-Upload/ and tickertagstocknews.com
Global investors must adhere to regulations of each country. Please read Investorideas.com privacy policy: https://www.investorideas.com/About/Private_Policy.asp
Investor Ideas does not condone the use of cannabis except where permissible by law. Our site does not possess, distribute, or sell cannabis products.
Learn more about sponsoring this podcast or be a guest and our other branded content opportunities at Investorideas.com
Follow us on Cannabis Social Media
https://www.facebook.com/Investorideaspotcasts/
https://twitter.com/MJInvestorIdeas
https://www.instagram.com/investorideas_potcast/
Download our Mobile App for iPhone and Android
Contact Investorideas.com
800-665-0411