Investor Ideas Potcasts, Cannabis News and Stocks on the Move: (TSXV: VGW) (NASDAQ: SNDL) (TSXV: GYSR) (NYSE: ACB) (OTC: OWPC)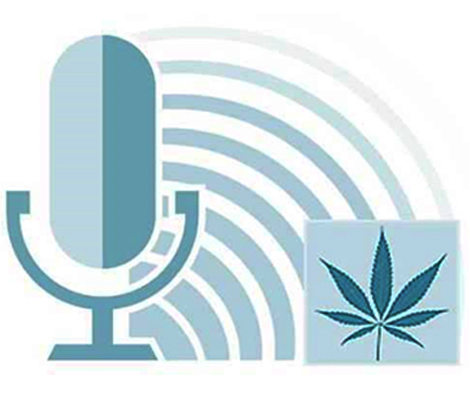 Delta, Kelowna, BC - October 31, 2019 (Investorideas.com Newswire) www.Investorideas.com, a global news source covering leading sectors including marijuana and hemp stocks and its potcast site, www.potcasts.ca release today's edition of Investorideas.com potcastsCM - cannabis news and stocks to watch plus insight from thought leaders and experts.
Listen to the podcast:
https://www.investorideas.com/Audio/Podcasts/2019/103119-StocksToWatch.mp3
Investor Ideas Potcasts, #Cannabis News and #Stocks on the Move: (TSXV: VGW) (NASDAQ: SNDL) (TSX-V: GYSR) (NYSE: ACB) (OTC: OWPC)
Hear Investor ideas cannabis potcast on iTunes
In today's podcast we look at a few of today's early announcements.
But first, Kanvas™, creator of innovative solutions designed to elevate the user experience for legal cannabis and cannabidiol (CBD) consumers, announced its Child-Resistant Disposable Vaporizer is the first all-in-one hardware solution to pass stringent child-resistant testing, delivering the market's first certified child-resistant complete vape device.
Dedicated to consumer vape safety, Kanvas engineered the first-of-its-kind child-resistant vape pen utilizing an ingenious push-and-turn technology that disengages the battery to prohibit device operation. This patent-pending complete child-resistant solution was tested by an accredited laboratory to meet the Consumer Product Safety Commission's (CPSC) standards for child-resistant packaging as stated in the Code of Federal Regulations Title 16, Section 1700.20. Additional benefits of Kanvas' fail-safe design include prolonged battery life, auto-firing restriction and protection from the very first hit.
"We are proud to be the first in our industry to introduce an end-to-end vape solution with certified child-resistant functionality," said Andy Fathollahi, Kanvas CEO. "Unlike devices from other hardware manufacturers, the Kanvas Child-Resistant Disposable Vaporizer is the first and only complete device that offers peace of mind out of the box. We have a tremendous engineering department that worked tirelessly to make our goal of child safety in the vape category a reality."
The Child-Resistant Disposable Vaporizer is powered by Vapetelligence™, Kanvas' exclusive temperature-controlled dosing technology, and secured with a DualLock snap-on compression fit mouthpiece that eliminates tampering and leaks. Composed of food-grade 18/10 stainless steel and a ceramic core, its undetectable levels of heavy metals are 10 times lower than the industry standard.
Valens GroWorks Corp. (TSXV: VGW) (OTCQX: VGWCF), a vertically integrated provider of industry leading extraction products and services; including a diverse suite of extraction methodologies, next generation cannabinoid delivery formats and an ISO 17025 accredited analytical lab announced a multi-year white label agreement with BRNT Ltd, a leading, premium, cannabis ancillary company to launch a line of unique cannabis vape pens in Canada. Under the terms of the Agreement, Valens will provide high-quality cannabis extracts, filling services and national distribution of a line of custom-formulated BRNT-branded vape pens.
The initial term of the Agreement will be for two years, with two successive one year renewal options, and relates to the production and sale of a guaranteed minimum of 2.2 million BRNT-branded vape pens, with the gross revenue potential to Valens under the Agreement of over $50 million in the first two years, all subject to final acceptance from provincial distributors, including of the proposed price per unit. Under the terms of the Agreement, the two parties will split economics through a profit share structure reflective of the respective efforts of each party. Valens expects the first shipment under the Agreement to take place in the first fiscal quarter of 2020. The Company currently holds all required licensing from Health Canada to carry out its obligations under the Agreement.
BRNT is known for its rapid national growth, brand quality, industry experience and commitment to product excellence. BRNT currently participates in the ancillary products sector providing premium, high-quality cannabis accessories that are currently available in over 170 stores across Canada with international expansion underway including its newest line, Made By: a line of single-source cannabis extract vaporizers with uniquely designed hardware.
"As Valens begins official production of next generation products for Cannabis 2.0, we are excited to be collaborating with BRNT to bring to market a line of differentiated, high quality, concentrate vape products for Canadian consumers", said Tyler Robson, CEO of Valens GroWorks. "BRNT has shown impressive sales growth and market understanding through its ancillary offerings. In pairing their retail and product knowledge with Valens' processing and product development capabilities we believe this provides a solid foundation to provide a product with strong consumer appeal."
"Valens has demonstrated a commitment to cannabis extraction on a global scale that is driven by passion and quality. It was a natural fit for BRNT to collaborate with Valens to bring the Made By vaporizers brand to life with a partner that can mirror our globally recognized signature design aesthetic and brand development capabilities," said Simon Grigenas, CEO of BRNT Group. "BRNT and Valens are setting a new industry standard by creating meaningful brands and products through a focused, profitable approach, as opposed to the traditional vertical integration seen today."
Sundial Growers Inc. (NASDAQ: SNDL) has successfully entered the Prince Edward Island market, highlighting its intent to be in all Canadian provinces by the end of 2019. Sundial's products are now available in seven provinces.
The company recently announced that it will release its third quarter financial results on November 13, 2019 after Nasdaq market closing.
"P.E.I. has proven to have a keen cannabis culture, and we are looking forward to meeting the province's strong consumer demand for high-quality cannabis products," said Andrew Stordeur, President of Sundial's Canadian operations. "Islanders are sophisticated consumers who want a wide range of products to choose from. We are excited to add to P.E.I.'s product offerings, so that consumers can have the cannabis premium experiences they deserve," he added.
Sundial's high-quality products will be available in all four P.E.I. Cannabis locations, as well as on its e-commerce platform. Sundial's entrance into the P.E.I. market will begin with its Sundial brand which will offer five product lines: Calm, Ease, Flow, Lift and Spark. Each product is mindfully grown in small batches and nurtured by master growers to cultivate consistent high-quality cannabis that gives consumers a tailored experience.
The first products available to P.E.I. consumers will be Lemon Riot and Citrus Punch, two upbeat sativa-dominant hybrid strains under Sundial's Lift product line. Products from the Lift series aim to improve mood and encourage social interactions.
Sundial is also the proud owner of the premium cannabis brand Top Leaf, which is expected to be available in P.E.I. in the near future. Top Leaf is industry recognized and supported by award-winning cultivars and loyal consumers.
Geyser Brands Inc. (formerly Kanzen Capital Corp.) (TSX-V: GYSR) announced that it has signed a definitive joint venture agreement with Factory Brewing Ltd. (DBA "Craft Collective") to jointly develop, manufacture, market, and sell non-alcoholic cannabis-infused beverage brands in Canadian markets in two phases.
Pursuant to the terms of the JV Agreement, the Joint Venture will be structured as a new company, with two standing committees for the purpose of collaboration and cooperation on research, development and commercialization of its products. The first committee will be dedicated to identifying, developing and testing formulations for commercialization. The second committee will be dedicated to identifying and evaluating brands, including those brands owned by the Company and Craft Collective, for commercialization. Each committee will be comprised of 3 members from each of Geyser Brands and Craft Collective with the necessary expertise for each committee's mandate, with the Company appointing the Chair of each committee. The resulting NewCo will combine the craft beverage manufacturing, marketing and distribution expertise from Craft Collective with Geyser Brands' cannabis expertise, including leveraging its licensed producer facility, formulation expertise, and distribution channels.
Under the terms of the JV Agreement, the NewCo will immediately commence developing multiple product formulations and branding for both cannabis and non-cannabis products for introduction into the Canadian market. Craft Collective and NewCo will enter into a mutually agreeable non-cannabis product manufacturing and sales agreement in which Newco will outsource to Craft Collective the manufacturing and distribution of its non-cannabis products. Production of non-cannabis products will take place at Craft Collectives' facility in Vancouver, British Columbia. Upon receipt of regulatory approval for the production of cannabis products, Craft Collective and NewCo will use commercially reasonable efforts to enter into a definitive agreement in connection with the day to day management of the NewCo by Craft Collective, on terms and conditions mutually agreeable and customary in a transaction of this nature. Subject to the terms of the JV Management Agreement, all cannabis products will be manufactured at Geyser Brands' licensed facility in Port Coquitlam, British Columbia.
Pursuant to the terms of the JV Agreement, Geyser Brands will have a 75% interest in the NewCo, with Craft Collective's 25% interest being reserved and issued upon completion of certain conditions outlined in the JV Agreement, including receipt of regulatory approval for the production of cannabis products, the execution of the JV Management Agreement and the execution of a mutually agreeable shareholder agreement . In the event the Issue Conditions are not satisfied or waived by Geyser Brands on or before December 31, 2019, or such other date as mutually agreed by the parties, there will be no obligation for NewCo to issue any interest to Craft Collective.
Geyser Brands CEO, Andreas Thatcher commented, "Geyser Brands continues to build and lead the way in establishing its position as a health and wellness CPG company that gives lift to products with the addition of cannabis. Partnering with Craft Collective and jointly leveraging our unique areas of expertise will allow both parties to enter this emerging market and develop high-quality non cannabis and cannabis-infused beverages for the consumable cannabis market."
Craft Collective CEO, Andrew Harris stated, "This joint venture between Craft Collective and Geyser Brands marks an exciting milestone for our company as we continue to release innovative beverage brands to market. We look forward to launching impactful products through this combination of our expertise."
Aurora Cannabis Inc. (NYSE: ACB) (TSX: ACB), the Canadian company defining the future of cannabis worldwide, announced the launch of Ready for Edibles, a national bilingual campaign dedicated to educating new and experienced cannabis consumers on responsible consumption and safe storage of edibles products before they become available for sale in December.
In the visual style of Not Safe For Work (NSFW) the campaign creative will depict blurred images of cookies, gummies and other edibles products stamped with the wording: ADULTS ONLY, stating "Edibles are coming and they're not for kids. Ask a budtender or learn more at www.readyforedibles.com"
The campaign can be seen at cannabis retail outlets across Canada and will be complemented online with digital assets as well as other out-of-home opportunities to connect with consumers.
"The roll-out of Aurora's next generation of high-quality cannabis products is very exciting and we are proud to be able to offer new forms like vapes, concentrates and edibles," said Terry Booth, CEO of Aurora. "We want to make sure consumers have the information they need to understand the differences in these products, how to consume them responsibly, and most importantly, that they should be kept away from children and pets."
Educational content will also focus on identifying signs of over-consumption, understanding the differences in onset times and effects, cautions around mixing with alcohol and driving while intoxicated. All of Aurora's NextGen cannabis products, including cookies, gummies, chocolates and mints, will include the certified, lab-tested concentration of THC and CBD.
One World Pharma Inc. (OTC: OWPC), a fully licensed pure-play cannabis and hemp ingredient producer in Colombia, announced the upcoming launch of the cannabis industry's first 'Cannabis Futures' program at their growing operations in Colombia. OWP's program is designed to support and fuel projected global cannabis industry growth by allowing manufacturers to fix their price in advance for cannabis and hemp derived ingredients produced by OWP at space specifically allocated to each specific manufacturer at OWP's cultivation facilities in Colombia. The commoditized approach to sourcing hemp and cannabis ingredients anticipates and recognizes the natural maturity of the legal cannabis market and offers manufacturers of consumer-packaged goods (CPG) an easy way to enter the cannabis products market with a consistent supply of ingredients and predictable pricing.
With the cannabis industry predicted to continue to rapidly expand, scalability is an imperative in cannabis. One World Pharma believes that the future of cannabis is as a commodity, similar to coffee beans or orange juice where ideal ingredients are grown and sold to major consumer brands. While other cannabis companies have focused on being vertical plays spanning from seed to customer-facing dispensaries, One World Pharma is a pure-play cannabis business focused on one thing- supplying high quality hemp and cannabis derived ingredients to consumer brands. The upcoming launch of its Cannabis Futures program will provide these brands with predictable pricing for consistent, high-quality cannabis ingredients that allow them to keep their retail product offering consistent both in the deliverable and pricing.
"At its core, One World Pharma isn't just a cannabis company, we're an ingredients company," said Chief Executive Officer, Craig Ellins. "Cannabis is now a commodity just like coffee or soybeans. We're not interested in competing with the big players getting into branded cannabis products. Instead, we want to supply and enable them. Our Cannabis Futures program will provide major beverage companies, foods companies, cosmetic companies and any other enterprise looking to combine cannabis-based ingredients with their product offering with a streamlined path to enter the cannabis market."
The Futures program will allow One World Pharma's customers to commit to purchase a fixed amount of hemp and cannabis derived ingredients that will be grown and processed specifically to their unique requirements on land exclusively dedicated to them. This will allow One World Pharma to offer these customers a predetermined, consistent price for this future product. Customers will be able to lock in stable pricing while One World Pharma will be able to more accurately predict its own recurring revenue and optimize its growing operations.
In the future, One World Pharma believes that this model could lead to the development of a global cannabis commodities exchange. "We want to be part of creating the long-term global financial and supply chain structures for the cannabis industry," said Ellins. "Partnership is one of our core values and the foundation of our socially responsible practices. We believe that strong infrastructure and systems will benefit the entire industry."
One World Pharma's socially responsible partnerships with indigenous communities and local farmers in Colombia will offer scalability to support its Cannabis Futures program and service the needs of large manufacturers, while blending ancestral techniques with state-of-the-art technology in one of the most ideal cannabis-growing locations in the world.
Sign up to get the news alerts including the daily podcast and transcript for Investor ideas podcasts
Subscribe to the new cannabis podcast series:
https://www.investorideas.com/rss/feeds/Podcasts-Cannabis.xml
Or visit https://www.investorideas.com/Audio/Potcasts.asp
To hear more Investorideas.com podcasts visit: https://www.investorideas.com/Audio/.
Investorideas.com podcasts are also available on iTunes, Spotify, Google Play Music, Stitcher, Spreaker, YouTube via Spreaker, iHeartradio and Tunein.
Potcasts is now a certified word mark Trademark on the blockchain through Cognate, Inc. CM Certification-Registration Number: 10468217708
About Investorideas.com - News that Inspires Big Investing Ideas Investorideas.com is a recognized news source publishing third party news, research and original financial content. Learn about investing in stocks and sector trends with our news alerts, articles, podcasts and videos, looking at cannabis, crypto, AI and IoT, mining, sports biotech, water, renewable energy and more. Investor Idea's original branded content includes the following podcasts and columns: Crypto Corner, Play by Play sports and stock news column, Investor Ideas Potcasts Cannabis News and Stocks on the Move podcast and column, Cleantech and Climate Change, Exploring Mining the AI Eye.
Disclaimer/Disclosure: Investorideas.com is a digital publisher of third party sourced news, articles and equity research as well as creates original content, including video, interviews and articles. Original content created by investorideas is protected by copyright laws other than syndication rights. Our site does not make recommendations for purchases or sale of stocks, services or products. Nothing on our sites should be construed as an offer or solicitation to buy or sell products or securities. All investing involves risk and possible losses. This site is currently compensated for news publication and distribution, social media and marketing, content creation and more. Disclosure is posted for each compensated news release, content published /created if required but otherwise the news was not compensated for and was published for the sole interest of our readers and followers. Contact management and IR of each company directly regarding specific questions.
More disclaimer info: https://www.investorideas.com/About/Disclaimer.asp Learn more about publishing your news release and our other news services on the Investorideas.com newswire https://www.investorideas.com/News-Upload/ and tickertagstocknews.com
Global investors must adhere to regulations of each country. Please read Investorideas.com privacy policy: https://www.investorideas.com/About/Private_Policy.asp
Investor Ideas does not condone the use of cannabis except where permissible by law. Our site does not possess, distribute, or sell cannabis products.
Learn more about sponsoring this podcast or be a guest and our other branded content opportunities at Investorideas.com
Follow us on Social Media
https://www.facebook.com/Investorideaspotcasts/
https://twitter.com/MJInvestorIdeas
https://www.instagram.com/potcasts_investorideas/
Contact Investorideas.com
800-665-0411