Investor Ideas Potcasts, Cannabis News and Stocks on the Move: (CSE: CSI) (TSX: AVCN) (NASDAQ: SNDL) (TSXV: DN) (TSXV: WL) (CSE: SOL) (CSE: IONC)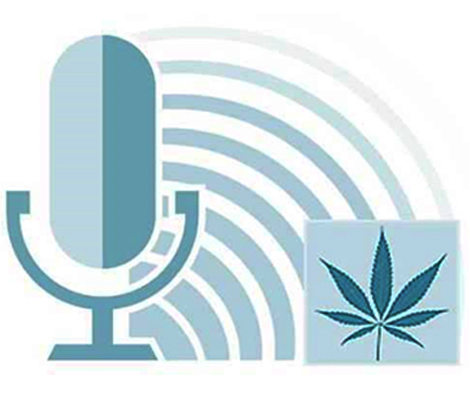 Delta, Kelowna, BC - August 30, 2019 (Investorideas.com Newswire) www.Investorideas.com, a global news source covering leading sectors including marijuana and hemp stocks and its potcast site, www.potcasts.ca release today's edition of Investorideas.com potcastsCM - cannabis news and stocks to watch plus insight from thought leaders and experts.
Listen to the podcast:
https://www.investorideas.com/Audio/Podcasts/2019/083019-StocksToWatch.mp3
Investor Ideas #Potcasts, #Cannabis News and Stocks on the Move: (CSE: CSI) (TSX: AVCN) (NASDAQ: SNDL) (TSXV: DN) (TSXV: WL) (CSE: SOL) (CSE: IONC)
In today's podcast we look at a few early announcements.
Chemesis International Inc. (CSE: CSI) (OTC: CADMF) announced that Happy Tea products will be carried across Chemesis' GSRX retail dispensaries in Puerto Rico and California by September 2019. This announcement builds on the previously announced $4,000,000 USD purchase order and the partnership to develop and manufacture new products.
Chemesis will manufacture and carry Happy Tea's CBD infused drink mixes and sachets, as well as newly developed gummies, tinctures, and creams. The Company is working closely with Happy Tea to increase the size of its product catalogue and expects to have the newly developed products available shortly. This partnership has allowed the Company to quickly develop additional product SKU's as well as provide consistent and quality manufacturing.
Happy Tea has received tremendous earned media since being endorsed through Kylie Jenner's Instagram. The company is experiencing tremendous growth online in Instagram following, subscription sales, and brand recognition.
"Over the past couple of weeks, we have received tremendous excitement and interest for our Happy Tea products from top retailers and distribution partners," said Chief Operating Officer of Happy Tea, Jarrod Swanger. "Over the next couple of months, we are expecting to see continued updates on significant retail orders. Our partnership with Chemesis has allowed us to secure consistent and large-scale production of our products which most larger retailers are wanting to see. We are excited to continue to ramp up production with Chemesis and work with GSRX retail dispensaries."
"There has been a major increase in demand for Happy Tea's products since receiving an endorsement from Kylie Jenner," said Chief Executive Officer of Chemesis, Edgar Montero. "Chemesis will ensure all Happy Tea products are available across GSRX dispensaries as well as continue to develop new products under our partnership. The Company will also continue to work with Happy Tea to provide products to consumers via e-commerce and other platforms. The introduction of Happy Tea products to our dispensaries adds efficiencies and also increases our margins as Chemesis controls a larger portion of the supply chain."
Avicanna Inc. (TSX: AVCN) a biopharmaceutical company focused on the development, manufacturing and commercialization of plant-derived cannabinoid-based products announced that it has expanded the scope and duration of its research and collaboration agreement with Dr. Christine Allen's research group at the University of Toronto. Additionally, Dr. Allen has stepped down as Avicanna's Chief Scientific Officer, having accepted a prominent role with the University of Toronto, however, Dr. Allen will increase her involvement in Avicanna's pharmaceutical development and optimization through the expanded collaboration between Avicanna and Dr. Allen's research group. Avicanna further announced that it has entered into a research agreement with the University of Guelph. The total amount that the Company expects to spend on its research and development activities in connection with these agreements is approximately as follows: (i) $257,000 in 2019; (ii) $410,000 in 2020; (iii) $395,000 in 2021 and (iv) $198,000 in 2022.
University of Toronto
Avicanna has amended its sponsored research and collaboration agreement with the University of Toronto to extend its partnership with Dr. Christine Allen's research group to November 2022. The expanded scope of the sponsored research and collaboration agreement outlines several projects including the characterization and pre-clinical analysis of Avicanna's pipeline of phyto-therapeutic & pharmaceutical products and the development of other pharmaceutical dosage forms including sustained release formulations. Additional projects under the research and collaboration agreement include analysis of the safety, efficacy and potential synergies of cannabinoids and other therapeutic agents.
Additionally, Avicanna will collaborate with the University of Toronto to design and develop advanced nanoparticle and microparticle-based pharmaceutical formulations comprised of cannabinoid/terpene-based therapies with a specific focus on applications in cancer, osteoarthritis and inflammatory bowel disease.
In addition, Dr. Allen has accepted a role as Associate Vice-President & Vice-Provost, Strategic Initiatives at the University of Toronto. In connection with her appointment, Dr. Allen has stepped down as the Company's Chief Scientific Officer but will continue to lead Avicanna's pharmaceutical development efforts through the extended research & collaboration agreement.
"I would like to take this opportunity to thank Dr. Christine Allen for her leadership in the establishment of our research and development practices, which now extend globally across four active laboratories, and the completion of several product categories including derma-cosmetics, phyto-therapeutic and specific pharmaceuticals. As we proceed to the next stage, which is commercialization, we are grateful to have Dr. Allen's continued support in the development of the more advanced pharmaceutical products where she is a world-renowned expert." said Aras Azadian, Chief Executive Officer of Avicanna.
University of Guelph
Avicanna has entered into a research agreement with the University of Guelph for a project to be performed by Dr. Max Jones, Associate Professor, Department of Plant Agriculture, as principal investigator. Dr. Jones has been involved in the development of Avicanna's long term genetics and breeding program over the past six (6) months. The program is focused on the stabilization of unique commercial strains, long term selective breeding programs to develop genetics with increased efficiency and also increased expression and characterization of rare cannabinoids. The project to be performed under the Research Agreement is expected to provide genetic analysis of Avicanna's cultivars to provide a genetic "fingerprint" for each cultivar and determine their relative relationships (i.e. genetic distance) to one another. Additionally, Dr. Jones' group is hopeful to produce polyploid plants for Avicanna's breeding program and establish and optimize tissue culture and micropropagation methods that can be utilized in Avicanna's cultivation sites in Colombia. All research data and research reports created under the Research Agreement will remain the sole property of Avicanna, however, Avicanna has granted a license to the University of Guelph to use such reports and data for research and academic purposes. The study is expected to be completed in two (2) phases and will continue for a period of one (1) year from the date the University of Guelph obtains a permit from Health Canada to import certain plant material from the Company's subsidiaries in Colombia. The cost of the study is expected to be approximately $59,360.
Aras Azadian, the Company's Chief Executive Officer, stated "As a leading company focused on research and development and intellectual property development in the cannabinoid industry, we believe it is imperative to have this evidence-based philosophy in all of our business units including our cultivation projects, and its genetics and seed programs. With this collaboration we aim to ensure that Avicanna is prepared for the future of this emerging industry by staying ahead of the curve through our advanced genetic development and breeding programs."
Sundial Growers Inc. (NASDAQ: SNDL) announced today that it has entered into a syndicated credit agreement with ATB Financial and Bank of Montreal as co-lead arrangers and joint bookrunners with ATB as administrative agent and BMO as syndication agent.
Under the terms of the Credit Agreement, the Lenders will provide Sundial with an initial C$90 million of secured debt facilities, comprised of a C$84 million senior secured term credit facility and a C$6 million senior secured revolving operating facility. Under the Credit Agreement, Sundial also has the right to an additional facility to a maximum of C$50 million (for a total of C$140 million) to finance the construction of additional buildings at its Canadian production facilities, subject to the consent of the Lenders and satisfaction of certain other conditions.
Upon closing of the Credit Agreement, approximately C$48 million of the Credit Facility was drawn to refinance amounts owing under the Company's prior debt facility with ATB. The term of the Credit Facility is two years. The Credit Facility is secured by all of Sundial's Canadian assets, including its production facilities comprised of the flagship production facility located in Olds, Alberta, the Rocky View, Alberta facility and the purpose-built facility currently being constructed in Merritt, British Columbia.
"With the completion of the Credit Facility, including the C$50 million accordion feature, and the proceeds from our recent IPO, we are well capitalized to execute our business plan in both Canada and the UK/Europe. This is a significant step for our business and will allow Sundial to focus on what we do best which is to proudly craft pioneering cannabis brands to Heal, Help and Play," said Torsten Kuenzlen, Chief Executive Officer of Sundial.
DELTA 9 CANNABIS INC. (TSXV: DN) (OTCQX: VRNDF) announced that its Securities will begin trading on the Toronto Stock Exchange as of the opening of the market on September 3, 2019.
"With the increased visibility that trading on the TSX provides to the retail and institutional investor base, the up-listing will help to increase trading liquidity and access a growing investor base interested in the cannabis industry," said John Arbuthnot, founder and Chief Executive Officer of the Company.
Upon listing on the TSX, the Securities will continue to trade under the symbol "DN" for the common shares, "DN.WT." for the common share purchase warrants expiring June 28, 2020, "DN.WT.A." for the common share purchase warrants expiring July 17, 2022, and "DN.DB" for the 8.5% unsecured convertible debentures of the Company. In conjunction with the listing on the TSX, the Securities will be voluntarily delisted from the TSX Venture Exchange prior to the commencement of trading on September 3, 2019.
Westleaf Inc. (TSX-V:WL) (OTCQB:WSLFF) released its second quarter financial results for the fiscal year 2019, ending June 30, 2019 and provided an update on operations.
Key Highlights:
Westleaf completed construction on Phase I of The Plant, the Company's large-scale extraction, processing and product formulation facility in Calgary (built to EU GMP specifications), which is now awaiting approval for a standard processing licence from Health Canada;
The Company completed two key strategic acquisitions - (i) Canndara, a cannabis retail company with prospective retail locations across Canada and (ii) acquiring its partner's 50% interest in Westleaf Labs Inc., providing the Company with full control of The Plant extraction, processing and product formulation facility;
The Company acquired two retail locations in Saskatoon, Saskatchewan in two separate transactions and opened three Prairie Records retail locations in that province, as well as e-commerce, and is expecting to open a fourth store in Calgary on August 31, 2019;
The Company reported total revenue for the second quarter of $913,000, which represents revenue from three stores in the Saskatoon region open for partial portions of the reporting period;
On May 10, 2019, the Company completed a bought deal financing with a syndicate of underwriters for 12,000 convertible debenture units at a price of $1,000 for gross proceeds of $12 million;
Westleaf continued to strengthen its leadership team - Adam Coates, was promoted to Chief Commercial Officer; John Radostits of Edmonton and Cody Church of Calgary were appointed to the Board of Directors;
The Company is committed to a focus on overall cost reductions and financial prudence in all its business lines as it enters the second half of 2019.
"Overall, despite the headwinds in the public markets, we maintained our progress through the first half of the year to build and operationalize all three of our business lines with a focus on customer engagement and supplying high quality, consistent products to the market, in conjunction with preparing for the next phase of legalized cannabis products in Canada" said Scott Hurd, President and CEO of Westleaf Inc. "We are thrilled that we have fully completed construction of our extraction, processing, and product formulation facility, The Plant by Westleaf Labs, and we anticipate receiving our standard processing licence from Health Canada in time to manufacture a wide array of new derivative products for the start of Cannabis 2.0 in Canada. We anticipate that the introduction of a more diversified cannabis product offering across Canada will lead to a significant increase in the consumer base and related sales across our retail portfolio".
SOL Global Investments Corp. (CSE: SOL) (OTC: SOLCF) released its financial results as at and for the three-month period ended June 30, 2019.
Despite sector-wide market volatility, SOL Global held fast to its strategic direction and made additional investments in the cannabis, CBD and hemp sectors, primarily through increased investments into CannCure Investments Inc. and Heavenly Rx Ltd. During the three-month period ended June 30, 2019 and beyond, the industry experienced numerous material market challenges which affected SOL Global and its competitors. Moving forward, SOL Global remains focused on its transition to becoming a cannabis multistate operator, Bluma Wellness, and investing in operational upgrades in Michigan, California and Florida to efficiently scale up operations to expedite the path to profitability for Bluma, which it expects to ultimately deliver value to the Company's shareholders.
SOL Global has signed a binding LOI to acquire ECD, Inc., which operates as Northern Emeralds, an industry leading cannabis cultivation, processing and distribution company headquartered in Humboldt County, California, for an aggregate purchase price of US$120 million payable in common shares pursuant to the terms of the binding transaction documents. Northern Emeralds is expected to operate under Bluma Wellness and is expected to be a key driver of product quality and authenticity across all three of Bluma's licensed states via Northern Emeralds pre-eminent and cutting edge data based cultivation and curing techniques and standard operating procedures, as well as their heralded genetics.
SOL Global has signed a binding LOI to acquire six licensed cannabis dispensary companies and all One Plant intellectual property in California for an aggregate purchase price of US$17 million, payable by US$5 million in cash and US$12 million in common shares, from Three Habitat Consulting Holdco Inc. that will subsequently operate under the nationally recognized "One Plant" brand. One Plant is expected to be the brand name of all of Bluma Wellnesses anticipated 49 retail stores spread throughout Florida, Michigan and California.
The Company completed its acquisition of CannCure, an entity that indirectly holds a 100% interest in 3 Boys Farm, LLC , on April 8, 2019. 3 Boys Farm is one of the originally licensed medical marijuana treatment centers in Florida, and has completed substantial operational upgrades to its Ruskin, Florida cultivation facility. 3 Boys Farm has brought cannabis cultivation legends like Chris Keller (master grower), PBud (Co-Founder of ChemD) and a portfolio of leading California brands into Florida and has launched sales via home delivery to rave reviews. 3 Boys Farm will open six (6) dispensaries in Florida in 2019 and will have a total of 19 dispensaries open in Florida by the end of 2020.
The Company has a binding LOI to acquire the Michigan-based MCP Wellness Inc., which operates retail and cultivation centers, for a total of US$35 million in cash and US$115 million in common shock. MCP Wellness is presently operating three dispensaries in the Detroit area, is opening a fourth dispensary in Ann Arbor, and is finalizing plans to construct a cultivation facility (MCP already holds a cultivation license).
On July 12, 2019 the Company purchased 37,662,500 common shares of Heavenly Rx Ltd. at a price of $0.40 for an aggregate subscription amount of $15,065,000. On July 29, 2019 the Company purchased an additional 16,766,250 common shares of Heavenly Rx Ltd. at a price of $0.40 for an aggregate subscription amount of $23,909,000. As such, SOL Global presently owns approximately 42% of the issued and outstanding Heavenly Shares.
"It was a tough quarter for the Cannabis sector and that's the primary reason for our unrealized loss. The positive is that's exactly what it was, unrealized. Brady continues to execute with tremendous success on CannCure and its transformation to Bluma Wellness while strategically building out his operational team and the The Bluma Board. Paul Norman has built the foundation of an executive team and board that is simply unprecedented in this newly pioneered sector and their execution is what you would expect from a team of this caliber." said SOL Global's Chief Investment Officer Andrew DeFrancesco. "The investment team and I continue to provide financing for growth while continuing to provide guidance toward strategy and execution for those core holdings. We also continue to search and drill down on potential investments for the growth of the portfolio with the primary focus to bring accretive value to our primary investments which will reward the stockholders in short order."
IONIC BRANDS CORP. (CSE: IONC) (OTC: IONKF) announced its second quarter 2019 financial results as it achieves a milestone of $5.9M of revenue for the first half of the year.
Highlights for the quarter ended June 30, 2019 included:
Completed a number of strategic synergistic acquisitions

Cannabis-infused coffee patents
Zoots Premium Cannabis-Infused Edibles
Vegas Valley Growers (subject to regulatory approval)

Completed a concurrent brokered and non-brokered debenture unit offering raising gross proceeds of approximately C$20 million.
John Gorst, Chairman & CEO of IONIC BRANDS, stated, "We are very pleased with our second quarter financial results, achieving our focus of increasing sales growth while closing a successful financing for various strategic business acquisitions all in a span of three months."
During the three months ended June 30, 2019, the Company's main focus was on increasing its sales both by acquisition and expansion. For the three months ended June 30, 2019, revenue from product and services sales was $3,053,372, representing an increase of 450%, compared to product sales revenue of $554,690 during the same period in the prior year. The increase in product sales is primarily due to the Company's effort in developing its business and also the result of two acquisitions.
In addition, business development expenses increased compared to the prior year is due to increased marketing expenditures connected with new product introductions and expansion initiatives into the states of Oregon and California and also the result of two acquisitions.
Listen to our recent interview with John Gorst from Ionic Brands here.
Sign up to get the news alerts including the daily podcast and transcript for Investor ideas podcasts
Subscribe to the new cannabis podcast series:
https://www.investorideas.com/rss/feeds/Podcasts-Cannabis.xml
Or visit https://www.investorideas.com/Audio/Potcasts.asp
To hear more Investorideas.com podcasts visit: https://www.investorideas.com/Audio/.
Investorideas.com podcasts are also available on iTunes, Spotify, Google Play Music, Stitcher, Spreaker, YouTube via Spreaker, iHeartradio and Tunein.
Potcasts is now a certified word mark Trademark on the blockchain through Cognate, Inc. CM Certification-Registration Number: 10468217708
About Investorideas.com - News that Inspires Big Investing Ideas
Investorideas.com is a recognized news source publishing third party news and press releases plus we create original financial content. Learn about investing in stocks and sector trends from Investorideas.com with our news alerts , articles , podcasts and videos talking about cannabis, crypto, technology including AI and IoT , mining ,sports biotech, water, renewable energy and more . Investorideas.com original branded content includes the daily Crypto Corner and Podcast, Play by Play sports and stock news column, Investor Ideas #Potcasts #Cannabis News and Stocks on the Move podcast and column, Cleantech and Climate Change Podcast and the AI Eye Podcast and column covering developments in AI.
Disclaimer/Disclosure: Investorideas.com is a digital publisher of third party sourced news, articles and equity research as well as creates original content, including video, interviews and articles. Original content created by investorideas is protected by copyright laws other than syndication rights. Our site does not make recommendations for purchases or sale of stocks, services or products. Nothing on our sites should be construed as an offer or solicitation to buy or sell products or securities. All investing involves risk and possible losses. This site is currently compensated for news publication and distribution, social media and marketing, content creation and more. Disclosure is posted for each compensated news release, content published /created if required but otherwise the news was not compensated for and was published for the sole interest of our readers and followers. Contact management and IR of each company directly regarding specific questions.
More disclaimer info: https://www.investorideas.com/About/Disclaimer.asp Learn more about publishing your news release and our other news services on the Investorideas.com newswire https://www.investorideas.com/News-Upload/ and tickertagstocknews.com
Global investors must adhere to regulations of each country. Please read Investorideas.com privacy policy: https://www.investorideas.com/About/Private_Policy.asp
Investor Ideas does not condone the use of cannabis except where permissible by law. Our site does not possess, distribute, or sell cannabis products.
Learn more about sponsoring this podcast or be a guest and our other branded content opportunities at Investorideas.com
Follow us on Social Media
https://www.facebook.com/Investorideaspotcasts/
https://twitter.com/MJInvestorIdeas
https://www.instagram.com/potcasts_investorideas/
Contact Investorideas.com
800-665-0411