Investor Ideas Updates #Cannabis / #Hemp #Stock Directory as Legalization in Canada Approaches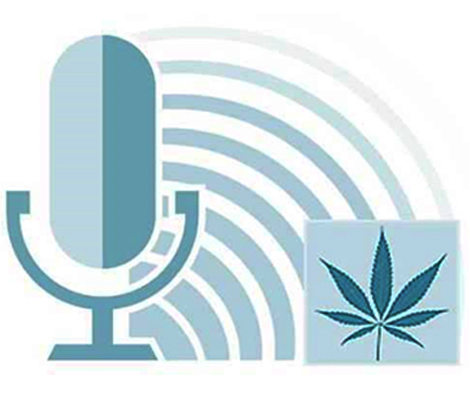 Delta, Kelowna, BC - September 12, 2018 (Investorideas.com Newswire) www.Investorideas.com, a global news source covering leading sectors including marijuana and hemp stocks and its "potcast" site, www.potcasts.ca ,Investor Ideas #Potcasts #Cannabis News and Stocks on the Move, issue the following stock directory preview and update for investors following the sector.
Investor Ideas stock directory of publicly traded CSE, TSX, TSXV, OTC, NASDAQ, NYSE, ASX Marijuana / Hemp Stocks
Marijuana/Hemp Stocks Preview
22nd Century Group Inc. (NYSE MKT:XXII) is a plant biotechnology company focused on technology which allows it to increase or decrease the level of nicotine in tobacco plants and the level of cannabinoids in cannabis plants through genetic engineering and plant breeding. The Company's primary mission is to reduce the harm caused by smoking. 22nd Century currently owns or exclusively controls more than 200 issued patents and more than 50 pending patent applications around the world. The Company's strong IP position led to a licensing agreement with British American Tobacco ("BAT"), the world's second largest tobacco company.
3DX Industries Inc. (OTC: DDDX) is focused on the additive metal manufacturing segment within the manufacturing industry. 3DX has the capability of manufacturing a wide variety of products using its 3D metal printing system, 3D composite printing as well as more traditional methods of precision manufacturing. 3DX offers additive and subtractive manufacturing options as well as product design, engineering and assembly services to its customers. Cannabis: Has completed the development and design of a new and innovative product used for recovering excess heat from high energy grow lights. The part was designed specifically for the legalized cannabis markets including medical marijuana using the company's 3D Metal printing -- Binder Additive manufacturing process and is expected to be installed in select licensed facilities for real world testing in the coming months.
48North Cannabis Corp. (TSX:NRTH.V) is a TSXV Venture Exchange listed company whose wholly owned subsidiary DelShen Therapeutics Corp. ("DelShen"), is a licensed producer of medical cannabis in Canada. 48North grows unique genetics sourced from MariPharm B.V., a Netherlands-based phytopharmaceutical company with over 25 years of experience in the research and cultivation of cannabis for medical purposes. Its genetics are grown to exacting standards, ensuring patients can count on receiving the highest-quality cannabis products. DelShen is regulated by the Access to Cannabis for Medical Purposes Regulations ("ACMPR") and the facility is located on 800-acres of owned land near Kirkland Lake, Ontario. DelShen's license to produce cannabis was granted on Feb. 28, 2017, and pertains to the facility, a state-of-the-art, closed-box, 40,000-square-foot building with an additional
ABATTIS BIOCEUTICALS (OTC:ATTBF; CSE:ATT) is a specialty biotechnology company with capabilities through its wholly owned subsidiaries of cultivating, licensing and marketing proprietary ingredients, bio-similar compounds, patented equipment and consulting services to medicinal markets in North America. The Company is positioned to capitalize on the fast growing trend toward marijuana legalization in the United States and for medicinal use in Canada and international jurisdictions, by supplying and partnering with companies to employ its mass cultivation systems, extraction equipment/technology, and strategic marketing support to licensed growers. The Company also has an extensive pipeline of high-quality products and intellectual property for the rapidly expanding botanical drug market. We follow strict standard operating protocols, and adhere to the applicable laws of Canada and foreign jurisdictions.
ABcann Global Corporation (TSX:ABCN.V) was one of the first companies to obtain a production license under the Marijuana for Medical Purposes Regulations, which it received on March 21, 2014. It obtained a sales license on December 31, 2015. ABcann's flagship facility, in Napanee, Ontario, contains proprietary plant-growing technology, including environmentally-controlled chambers capable of monitoring and regulating all variables in the growing process. This approach and the systems in place allow ABcann to produce organically grown and pesticide-free, high-yielding plants, which, in turn, can generate high-quality products that are consistent from batch to batch. ABcann is able to control environmental and nutrient demands, tailor-made for a particular strain of cannabis, without the variation that is typical when producing large quantities in less-controlled, larger rooms and greenhouse-type structures. ABcann's modular approach to systems technology eliminates scale-up risk and allows ABcann to locate anywhere in the world and maintain consistency and quality of product. ABcann is expanding capacity in its current facility to approximately 30,000 sq ft and concurrently undertaking expansion into a new 150,000 sq ft facility in Napanee. ABcann is pursuing opportunities in Germany, Australia and other jurisdictions as well as exploring the development of multiple delivery vehicles.
Acology Inc (OTC:ACOL) markets and sells the TSOS Container™ (The Science of Storage).This container is the first-ever FDA approved polypropylene air-tight, water-tight, smell-proof delivery and storage container with a built-in grinder. It is manufactured from medical-grade No. 5 polypropylene resin, which is non-porous and non-leaching. These containers are portable and affordable. he Medtainer™ allows patients to store, grind and pour a variety of medications, including pills and all sizes and solidity, herbal medications and teas and even coffee and spices! The Medtainer™ can be ordered in with a certified child-resistant cap. Each Medtainer™ is water-proof and smell proof. Caregivers who are responsible for ensuring their patients medication regimens are universally pleased with the how easy and effective the Medtainer™ grind medications. It is an excellent solution for patients with dysphasia due to cognitive disorders or brain injuries, are in hospice or palliative situations and for anyone who would rather not swallow whole pills. The MedTainer™ was originally developed for geriatric and pediatric patients who had difficulty swallowing pills or needed an effective alternative to costly name-brand medications. The MedTainer™ has been sold and is being successfully used throughout the United States, Canada, Mexico and South America and Europe. Our association with the Medical Marijuana community was an unexpected windfall that has given Acology, Inc. the necessary funding to expand into the growing hospice and palliative care markets, and to help countless patients who are living at home or in small home-like settings and need help swallowing pills.
Advantis Corp (OTC:ADVT) develops products and works with developing companies to provide innovative healthcare products, holistic pain management solutions, and enhance the footprint in the evolving legal cannabis business. Advantis acquires ownership in developing companies that work within the nutraceutical and the alternative health care industries; consulting with these organizations to improve their product lines, expand their distribution channels through internal partnership agreements, and heighten brand value.
Aequus Pharmaceuticals Inc. (TSX:AQS.V) (OTCQB: AQSZF) is a growing specialty pharmaceutical company focused on developing and commercializing high quality, differentiated products. Aequus has grown its pipeline to include several commercial products in ophthalmology and transplant, and a development stage pipeline in neurology and psychiatry with a goal of addressing the need for improved medication adherence through enhanced delivery systems. As a complement to its focus in neurology, our most recent addition to the development pipeline was a long-acting form of medical cannabis, where there is a high need for a consistent, predictable and pharmaceutical-grade delivery of products for patients. Aequus intends to commercialize its internal programs in Canada alongside its current portfolio of marketed established medicines and will look to form strategic partnerships that would maximize the reach of its product candidates worldwide. Aequus plans to build on its Canadian commercial platform through the launch of additional products that are either created internally or brought in through an acquisition or license; remaining focused on highly specialized therapeutic areas. For further information, please visit
AeroGrow International, Inc. (OTC:AERO) Headquartered in Boulder, Colorado, AeroGrow International, Inc. is the leader in the rapidly growing indoor gardening category. AeroGardens allow anyone to grow farmer's market fresh herbs, salad greens, tomatoes, chili peppers, flowers and more, indoors, year-round, so simply and easily that no green thumb is required. With an AeroGarden... you can grow anything! In April 2013, AeroGrow entered into a strategic partnership with Scotts Miracle-Gro to continue to expand the indoor gardening market.
AFFINOR GROWERS (CSE:AFI; OTC:RSSFF) is focused on growing high quality crops such as romaine lettuce, spinach, strawberries and high quality medical Marijuana. Affinor is committed to becoming a pre-eminent grower, using exclusive vertical farming techniques.
Agritek Holdings Inc (OTC:AGTK) a fully reporting Company and pioneer within the medicinal marijuana space provides innovative patient and agricultural solutions seeks to be the leader in Compassionate Care Technology for the medicinal marijuana industry. Agritek Holdings provides real estate management and health and wellness product lines through its wholly-owned subsidiary, Agritek Holdings Inc. Agritek Holdings Inc. does not directly grow, harvest, or distribute or sell cannabis or any substances that violate United States law or the Controlled Substances Act, nor does it intend to do so in the future.
Aleafia Health Inc. (TSXV: ALEF.V; OTCQX: ALEAF) is one of Canada's leading, vertically integrated medical cannabis companies with a unique patient-focused, medical cannabis healthcare solution. Led by a distinguished and experienced corporate leadership team, Aleafia Health Inc. is pioneering a patient-centric experience that includes personalized services before, during and after treatment. Aleafia's 22 cannabis clinics are staffed by licensed, practicing physicians. Aleafia Health Inc. has realized sustained patient acquisition growth and retention, underscoring the success of Canada's first "patient-centric" cannabis-based health network.
ALGAE DYNAMICS CORP (OTCQB: ADYNF) ADC is engaged in the development of unique health products and nutraceuticals that utilize hemp, cannabis and algae oils. We have engaged two Canadian universities to provide research into the use of extracts from cannabis oil, which we plan to use to develop products that combine the significant health benefits of Omega-3s derived from algae oil and extracts from cannabis oil. Our research is focused on the use of cannabis oil in the context of cancer, and the use of cannabis derivatives for the development of novel pharmacotherapies for mental health.
Algae.Tec (ASX: AEB.AX) is a specialist producer, focused on developing technology that captures waste carbon dioxide to produce commercial quantities of a range of plant derived products for supply to three key markets: Medicinal cannabis, Algae-based nutraceuticals and Animal feed and aquaculture markets.
Alliance Growers Corp. (CSE:ACG) is a cannabis company dedicated to building shareholder value through its 4 Pillars business strategy. The company was incorporated in 2014 and is publicly traded on the CSE under the symbol ACG. The company's head office is in Vancouver, BC and its interest in a marijuana production facility in Kelowna, BC.
Alternate Health Corp. (CSE:AHG; OTC:ATEHF) is a diversified healthcare company that uses its expertise in technology to revolutionize patient care and service delivery in both traditional and complementary medical fields. With investments in research, education and cutting edge technology, Alternate Health is a leader in software applications and processing systems for the medical industry using proprietary technology platforms. Through its subsidiaries, Alternate Health offers services ranging from medical practice and controlled substance management software to blood analysis and toxicology labs, to clinical research and continuing education programs. Alternate Health's goal is to continue to lead the medical industry with data-driven results in patient care and product development.
American Cannabis Company, Inc. (OTC:AMMJ) offers end-to-end solutions to existing and aspiring participants in the cannabis industry. We utilize our industry expertise to provide business planning and market assessment services, assist state licensing procurement, create business infrastructure and operational best practices. Through our two vertically integrated businesses, American Cannabis Consulting and American Cultivator Company, a group purchasing organization, we support our clients from concept to creation to commercialization to on-going operations.
American Green Inc (OTC:ERBB) Founded back in 2009 as one of the first publicly-traded medical marijuana-related companies in the world, American Green is proud to have the largest certified shareholder base which now numbers well over 50,000. The Company is keenly focused on developing, retailing, branding, and establishing commercial cultivation solutions under its proprietary American Green name along with our partners who are licensed retail medical marijuana dispensaries. American Green believes that the renewal of the legalized cannabis industry in the United States will aid in getting our economy back on its feet through increased employment in all related sectors -- retail, real estate, contracting, farming and more. Additional revenues, fueled by taxing cannabis sales, and the decreased cost of housing prisoners who are no longer in prison for possession of cannabis should contribute to the renewal. Hard work and a clear vision propel American Green into the future. The centerpiece of our company is ZaZZZ, our unique automated vending solution designed specifically around American Green's licensed proprietary patent technology.
American Premium Water Corporation (OTC:HIPH) produces bottled water under the LALPINA brand name.LALPINA WATER is sourced from a high-altitude aquifer deep in the Blue Ridge and the Blue Mountains. It is available in 7.3 and 9.5 pH, either natural spring or sparkling. American Premium Water Corporation is based in Delray Beach, Florida.
Americann Inc (OTC:ACAN) is a publicly traded company that plans to develop and lease sustainable, state-of-the-art medical cannabis cultivation properties. The Company has over 1,000,000 square feet of facilities in the planning and design stages of development. The Company has designed a proprietary line of cannabis infused products which will be branded and licensed to companies in regulated markets. AmeriCann, Inc. is a Certified B Corp, an acknowledgment of the company's commitment to social and environmental ethics, transparency and accountability. AmeriCann became the first public cannabis company to earn this respected accreditation.
Amfil Technologies Inc. (OTC: AMFE) focuses primarily on the acquisition of income generating private companies and optimizing their operations under the Amfil Technologies umbrella. Amfil is focused on growing shareholder value by allowing investors access to self-sustaining small to medium sized businesses with proven profitable strategies, and identified as having substantial potential for future growth. Amfil seeks to achieve long-term financial returns consisting of regular dividend income, benefiting from preferential tax treatment, and expecting modest mid-to-long term capital growth. Amfil Technologies primarily invests in small to mid-sized companies with above average service capacity, growth potential or existing market share. GROzone: The GROzone systems are a triple function sanitization unit capable of naturally eliminating 99.9% of gaseous and aqueous pathogens developed for the Medical Marijuana Industry.
Aphria Inc (TSX: APH.TO; OTC:APHQF) Aphria is a leading global cannabis company driven by an unrelenting commitment to our people, product quality and innovation. Headquartered in Leamington, Ontario - the greenhouse capital of Canada - Aphria has been setting the standard for the low-cost production of safe, clean and pure pharmaceutical-grade cannabis at scale, grown in the most natural conditions possible. Focusing on untapped opportunities and backed by the latest technologies, Aphria is committed to bringing breakthrough innovation to the global cannabis market. The Company's portfolio of brands is grounded in expertly-researched consumer insights designed to meet the needs of every consumer segment. Rooted in our founders' multi-generational expertise in commercial agriculture, Aphria drives sustainable long-term shareholder value through a diversified approach to innovation, strategic partnerships and global expansion, with a presence in more than 10 countries across 5 continents
Get the full list as an Investor ideas member , plus get weekly updates with new pot stocks added and get the daily potcast for Investor Ideas #Potcasts #Cannabis News and Stocks on the Move. Learn more https://www.investorideas.com/membership/
Investor Ideas stock directory of publicly traded CSE, TSX, TSXV, OTC, NASDAQ, NYSE, ASX Marijuana / Hemp Stocks
Investor Ideas #Potcasts #Cannabis News and Stocks on the Move:
Sign up to get the news alerts including the daily podcast and transcript for Investor ideas podcasts

Subscribe to the new cannabis podcast series:
http://www.investorideas.com/rss/feeds/Podcasts-Cannabis.xml
Or visit the potcast page at http://www.investorideas.com/Audio/Potcasts.asp
To hear more Investorideas.com podcasts visit: http://www.investorideas.com/Audio/.
Investorideas.com podcasts are also available on iTunes, Spotify, Google Play Music, Stitcher, Spreaker, YouTube via Spreaker, iHeartradio and Tunein.
Potcasts is now a certified word mark Trademark on the blockchain through Cognate, Inc. CM Certification-Registration Number: 10468217708
About Investorideas.com - News that Inspires Big Investing Ideas
Investorideas.com is a recognized news source publishing third party news and press releases plus we create original financial content. Learn about investing in stocks and sector trends from Investorideas.com with our news alerts , articles , podcasts and videos talking about cannabis, crypto, technology including AI and IoT , mining ,sports biotech, water, renewable energy and more . Investorideas.com original branded content includes the daily Crypto Corner and Podcast, Play by Play sports and stock news column, Investor Ideas #Potcasts #Cannabis News and Stocks on the Move podcast and column, Cleantech and Climate Change Podcast and the Stock Guru daily podcast on Support and Resistance Trading.
Disclaimer/Disclosure: Investorideas.com is a digital publisher of third party sourced news, articles and equity research as well as creates original content, including video, interviews and articles. Original content created by investorideas is protected by copyright laws other than syndication rights. Our site does not make recommendations for purchases or sale of stocks, services or products. Nothing on our sites should be construed as an offer or solicitation to buy or sell products or securities. All investment involves risk and possible loss of investment. This site is currently compensated for news publication and distribution, social media and marketing, content creation and more. Contact each company directly regarding content and press release questions. Disclosure is posted for each compensated news release, content published /created if required but otherwise the news was not compensated for and was published for the sole interest of our readers and followers. More disclaimer info: http://www.investorideas.com/About/Disclaimer.asp.
Additional info regarding BC Residents and global Investors: Effective September 15 2008 - all BC investors should review all OTC and Pink sheet listed companies for adherence in new disclosure filings and filing appropriate documents with Sedar. Read for more info: http://www.bcsc.bc.ca/release.aspx?id=6894. Global investors must adhere to regulations of each country.
Please read Investorideas.com privacy policy: http://www.investorideas.com/About/Private_Policy.asp
Learn more about sponsoring this podcast or be a guest and our other branded content opportunities at Investorideas.com
Follow us on Social Media
https://www.facebook.com/Investorideaspotcasts/
https://twitter.com/MJInvestorIdeas
https://www.instagram.com/potcasts_investorideas/
Contact Investorideas.com
http://www.investorideas.com/About/Contact.asp
800-665-0411